Vaccine hesitancy: Understanding belief formation
COVID-19 has put the topic of vaccination centre-stage, with the expedited development of a COVID-19 vaccine viewed by many as the only real solution to the current pandemic – or at least part of it.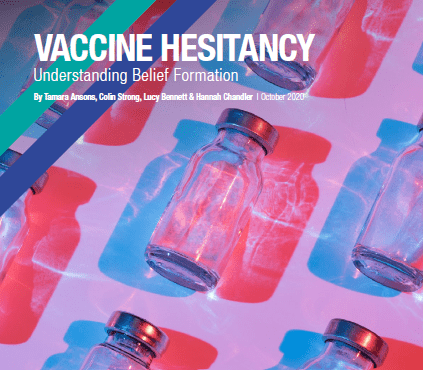 As we await the most anticipated vaccine in modern history, one question we can usefully consider now is how vaccination beliefs and behaviours are formed and maintained. 
Written by Ipsos' experts in behavioural science and healthcare, this paper explores whether vaccines hesitancy is indeed rooted in individual beliefs and perceptions, or whether the bigger role is played by social, cultural and political drivers.
Download