[Webinar] CX lessons in love from Ipsos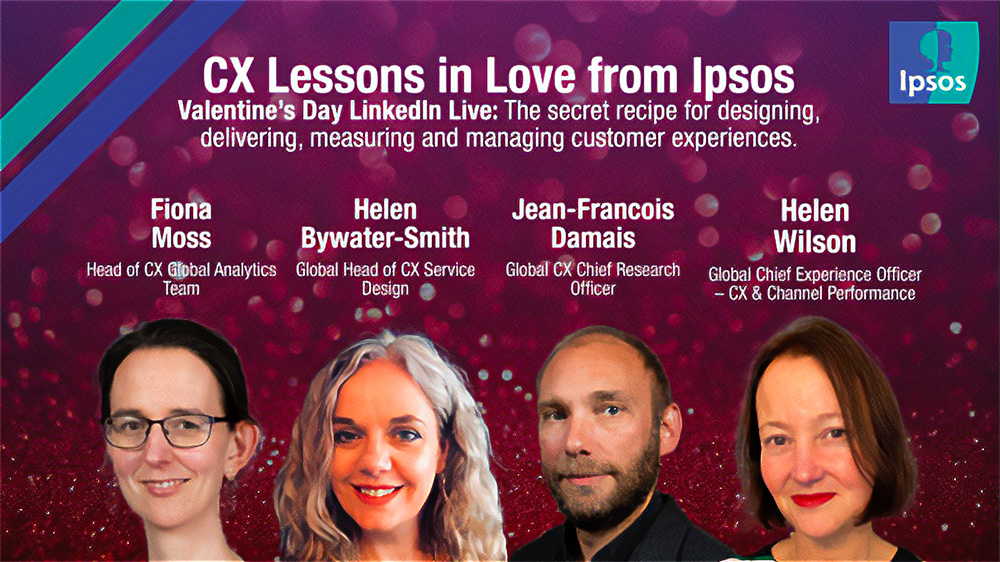 Relationships, Relationships, Relationships… How do you design those experiences that make customers fall in love with you, say good things about you, forgive you when things go wrong, and keep coming back for more?
During this Valentine's Day LinkedIn live special event, we will share our secret recipe for designing, delivering, measuring and managing customer experiences that will form deep emotional connections with your customers, and drive the right behaviours – to create that all important ROCXI: a Return on your CX Investment.
We look forward to sharing our CX Lessons in Love. See you there!
Speakers :
Fiona Moss, Head of Global Analytics Team, Customer Experience

Helen Bywater-Smith, Global Head of Service Design, Customer Experience

Jean-François Damais, Global Chief Research Officer, Customer Experience

Helen Wilson, Global Chief Experience Officer, Customer Experience & Channel Performance, Ipsos