Worry about inflation hits new heights globally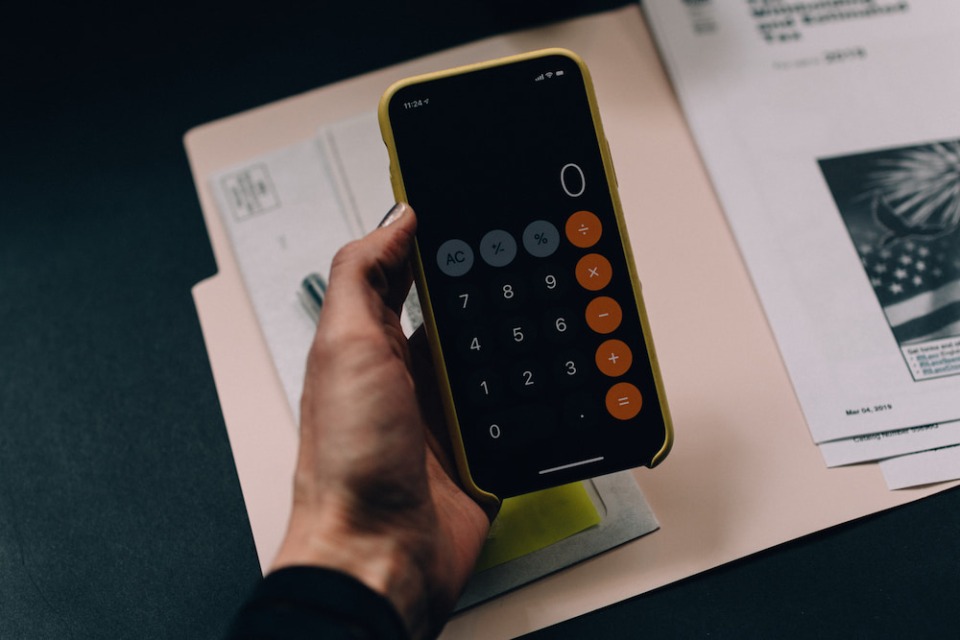 With prices going up, many are cutting down.
"Everything is more expensive, and the decision of many Spanish households has been to reduce their spending. Rising prices have led us to spend less, especially on clothes, bars and restaurants," said Jose Pablo Ferrandiz, Country Service Line Leader of Public Affairs for Ipsos in Spain.
Spaniards are far from the only ones feeling the pinch these days.
Worry about inflation has climbed to the top spot, going from 8% near the start of the COVID-19 pandemic in April 2020 to 32% in April 2022.
Inflation worries rose, on average, six points across 27 countries* month-over-month, according to online polling by Ipsos' Global Advisor of adults between March 25 – April 3.
In a separate Ipsos poll with the World Economic Forum conducted online between April 7–18, the majority of adults across all 11 countries** predicted inflation will continue to rise over the next year.
Up, up and away
Those predictions seem well-founded. Many central banks around the world, including Chile's, have warned high prices will stick around for awhile yet.
"2021 closed with 7.2% inflation and the forecast for 2022 is 10% by the Central Bank of Chile. These figures had not been seen in Chile in almost three decades," said Alejandra Ojeda Mayorga, Service Line Leader of Public Affairs for Ipsos in Chile.
She added: "The increase in the price of food . . . has generated a high level of uncertainty in public opinion and a rapid decline in the approval of President Gabriel Boric's government just two months after taking office."
Appetite to lower costs
Seeing eye-popping, heart-stopping food prices is now the norm in Chile and many other countries due in part to supply issues caused by the pandemic and the war in Ukraine.
In response, Chileans are buying more private-label brands and there are even promotions on TV encouraging "group purchasing to buy wholesale and thus lower costs," said Ojeda Mayorga.
As electricity prices eat up more of Spaniards budgets, they're also eyeing food savings, said Ferrandiz: "We have cut our spending on everyday consumer products, such as food [as many] are trying to make savings in the supermarket basket."
Ballooning bills
The Brits, too, are feeling the price pain on everything from plums to petrol.
The United Kingdom's energy regulator lifted price caps in early April leading to "the average household seeing their energy bill double," said Trinh Tu, the U.K.'s Group Service Line Leader of Public Affairs for Ipsos. There's also been the ongoing economic fallout from Brexit, the coronavirus crisis and the war.
"The energy prices have gone up and then the food prices have gone up and then real wages have gone down — so people are really feeling it in their everyday lives," Tu added.
Going to pop?
The Bank of England's taking action.
It recently raised the base interest rate to 1% in a bid to rein in inflation but warned a recession could hit Britain by year's end. And Morgan Stanley's Chief Economist said in an analyst note this month that "the ingredients for a global recession are on the table."
People around the world are clearly worried about high prices right now, but there's also concern about what happens when prices start to drop.
Will central banks be able to slowly release the hot air from the inflation balloon or will it pop? Only time will tell.
For now, many aren't expecting their standard of living to rise any time soon.
Like adults in many countries, Britons are feeling "very pessimistic about the state of the economy" said Tu, and "they are a lot more pessimistic than optimistic when we ask them about the future trends."
---
*The countries surveyed were: Argentina, Australia, Belgium, Brazil, Canada, Chile, Colombia, France, Great Britain, Germany, Hungary, India, Israel, Italy, Japan, Malaysia, Mexico, Netherlands, Peru, Poland, Russia, Saudi Arabia, South Africa, South Korea, Spain, Sweden, Turkey and the United States. 
** The survey was conducted in Australia, Canada, France, Germany, Great Britain, Italy, Japan, Poland, Spain, Turkey and the U.S.