Rethinking social housing
Public positive about the value of social housing in England; Important gaps in knowledge.
The public are positive about the importance of social housing in England according to an Ipsos MORI poll for the Chartered Institute of Housing.
The survey supports 'Rethinking social housing', designed by CIH to spark a national debate about the role and purpose of social housing.
We found 80% agreeing that social housing is important because it helps people on lower incomes get housing which wouldn't be affordable in the private rented sector. By a margin of 6:1, it is seen as playing an important role in tackling poverty in Britain.
Compared to private renting, social renting is seen favourably in terms of affordability, providing a sense of community and providing prompt repairs. Conversely, private renting is seen as providing a greater degree of choice and privacy and peace from neighbours. Overall, social renting is considered better than private renting by 39% with 29% thinking the opposite.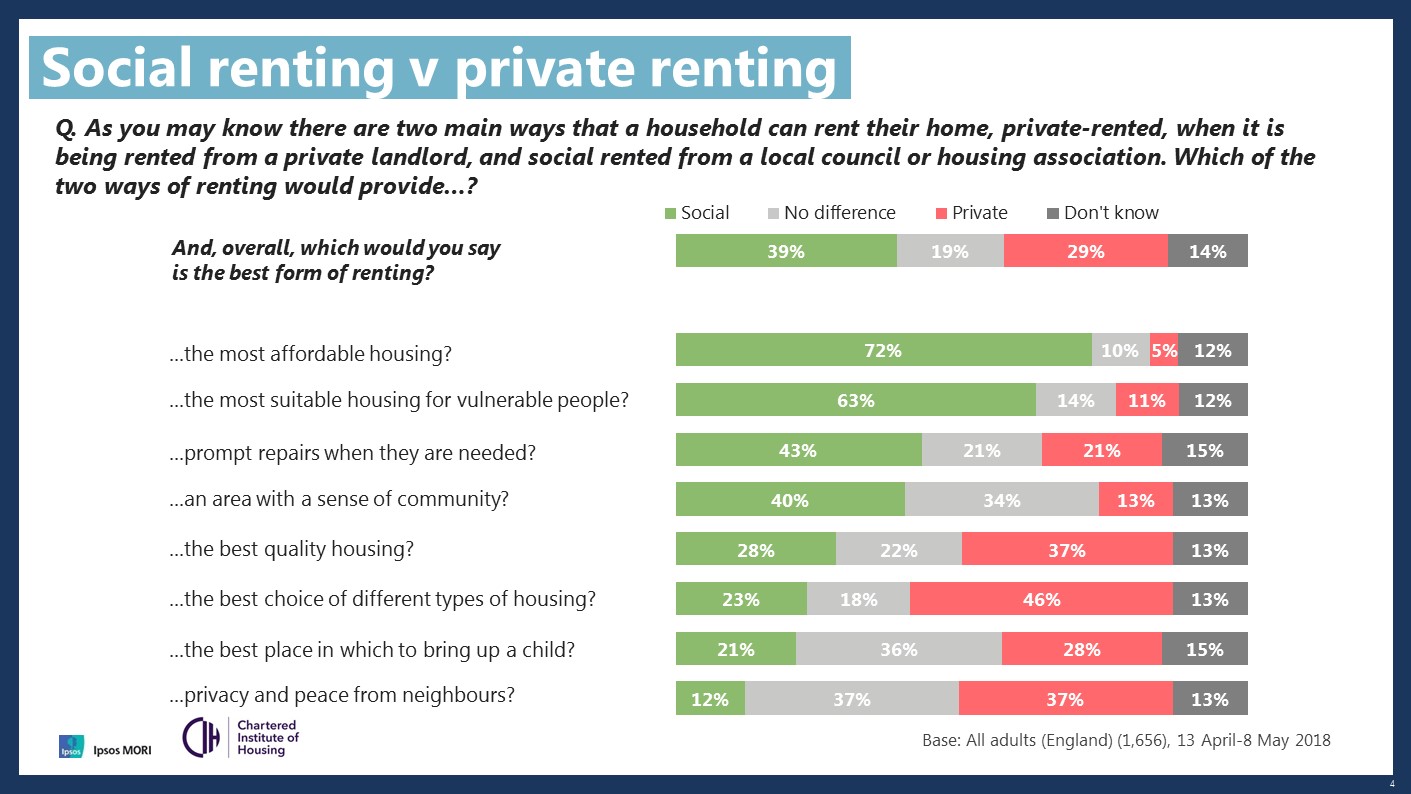 Adding to Ipsos MORI's 'Perils of Perception' series, the survey quizzed people about social housing. It found over-estimates of the incidence of social housing, with a mean estimate of 39 out of 100 adults in England living in social housing, more than double the reality of 17 (according to the English Housing Survey).
People also overestimate the proportion of those who are immigrants (mean 31 against reality of 8), worklessness (mean 53 against reality of 43), and young people under the age of 24 (mean 29 against a reality of 5).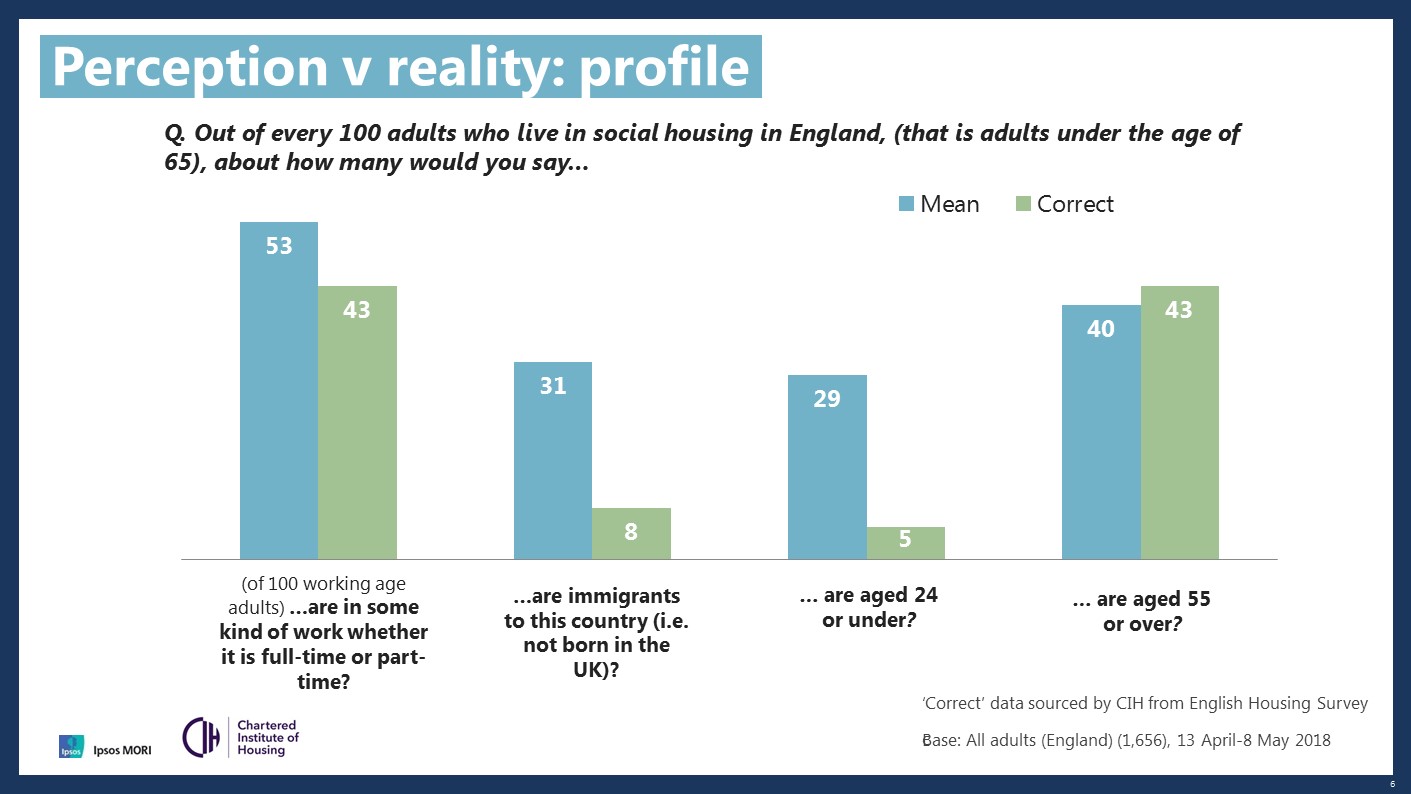 Other findings include:
There is majority support for building new social housing, with over 60% of the public supporting this in their local area.  
The negative view of people that live in social housing is seen as unfair by the majority of the public: 65% vs 10%.
Public opinion is relatively more negative in terms of the way social housing is allocated to people. This is considered unfair by a third (34%).
Nearly half, 49%, think that there are more people living in social housing than there were five years ago (which is not the case). 30% do not think this.
A quarter do not think social landlords provide other services which help tenants, and the same proportion think that tenants in social housing are tenants for life.
Buying is preferred by 86% who say they would choose to buy given a free choice, compared to just 10% who would choose to rent.  
While exactly 50% disagree that they would 'never consider living in social housing', 22% say this IS the case.
Technical note
Ipsos MORI interviewed 1,656 English adults aged 16+ between 13 April and 8 May 2018. Interviews were conducted face-to-face in-home. Data have been weighted to the known population profile.