Majority of Britons support local lockdowns, even if it impacts them directly
New Ipsos poll shows seven in ten support local lockdowns in areas where coronavirus is rising.
A new Ipsos poll finds that seven in ten (73%) Britons support local lockdowns in areas where coronavirus is rising and 68% of people support implementing local lockdowns where they live if needed.  Support remains strong for the "rule of six" and six in ten people would also support banning all travel in and out of the country.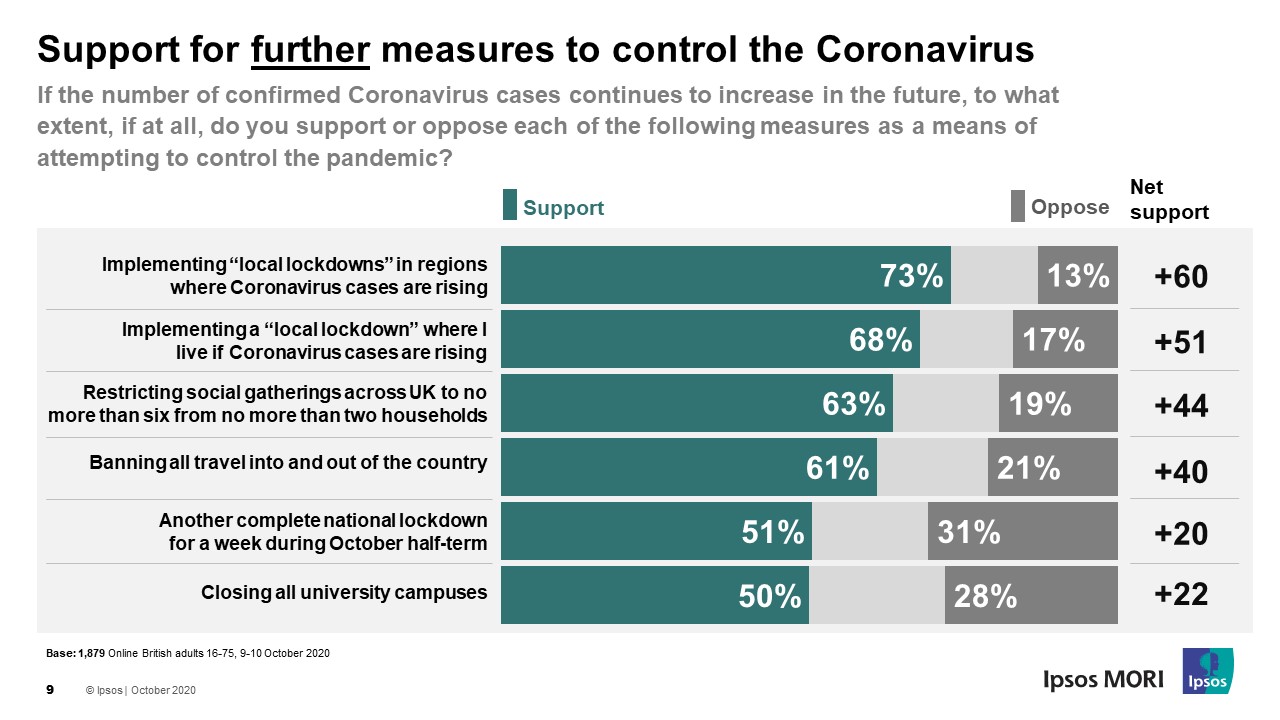 There is +6 net support for closing all restaurants, pubs and bars and when it comes to a full national lockdown the are split, with 43% supporting and 40% opposing the idea.
The British public strongly support the majority of current measures, including face masks in shops and public transport (81%), the two week quarantine from countries with a high number of cases and encouraging people to work from home (both 76%) and local lockdowns (75%).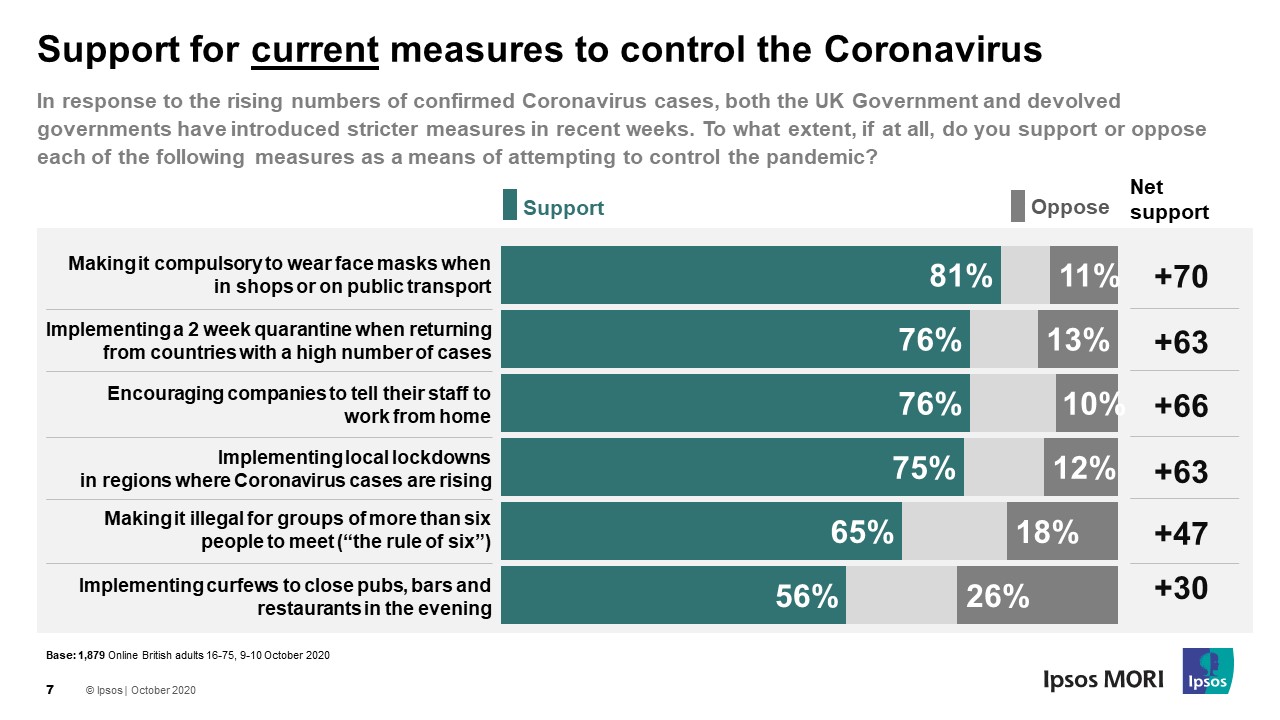 The majority of the British public trust scientists (60%), but this falls to 50% when asked about their level of trust for scientists advising the UK Government, down 5 percentage points since August.
Just 1 in ten (11%) people have heard of the Great Barrington Declaration against COVID-19 restrictions.
Ben Page, CEO Ipsos, said:
After months of lockdowns, semi lock downs, and huge disruption from COVID-19 the British public remain highly concerned about the virus.  The majority of people are willing to make significant personal sacrifices to curb the rise in infections, even if that means local lockdowns in their own area." 
Technical note
Ipsos interviewed a representative sample of 1,879 British adults aged 18+. Interviews were conducted online between 9th and 10th of October 2020. Data are weighted to match the profile of the population. All polls are subject to a wide range of potential sources of error.
Download