America's Trust Deficit
Beyond being a problem on its own merits, the lack of trust has also has negative consequences for our democracy and economy.
Trust is "the firm belief in the reliability, truth, ability, or strength of someone or something." It is built over time and rooted in personal experience. According to 40 years of General Social Survey (GSS) data, trust is at its lowest point in modern history. This is important because low trust environments are fertile ground for "fake news" as the public loses confidence in impartial arbiters of a common set of truths. With most of the American population now less trusting of each other, this society-wide decline appears to be permanent for the time being.
Continuing our discussion about Our Age of Uncertainty , this paper further examines why this might be happening, and specifically, the implications it has for government and business.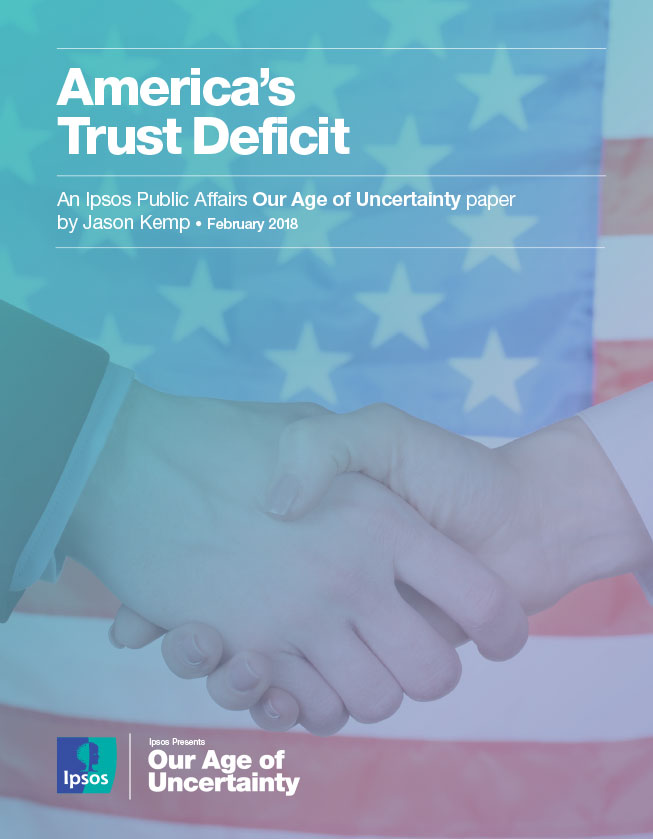 ---
For more on this topic please read:
Download