Janet Oak Named U.S. Ambassador of Ipsos Foundation
Deputy Head of Media Development pursues passion for purpose and families and kids with ambassador role
New York, NY — Ipsos, the leading global research and insights organization is proud to announce Janet Oak has been appointed Ipsos Foundation ambassador for the United States. This voluntary position will coincide with her continued role as Deputy Head of Media Development, as well as Head of the Kids & Family Center of Excellence. Ms. Oak's U.S. Ambassador position begins immediately.
Founded in 2014, the Ipsos Foundation is committed to providing access to learning for children who have had their education disrupted by humanitarian or natural crises. With the number of global refugees growing to over 25 million (more than half under the age of 18), and the profound impact this has on children, the Foundation's work is both important and necessary. The company has recently commissioned a comprehensive global study exploring this topic further, the results of which will be released to the public in advance of the United Nations World Refugee Day on June 20. 
Pierre Le Manh, CEO North America of Ipsos, noted, "Ipsos is deeply committed to contributing to address the Refugees crisis. As part of its dedication, Ipsos joined the Tent Partnership, a coalition of 20 global companies which looks to leverage their core business and social responsibility initiatives to provide support to refugees around the world. Today, we have taken another step in strengthening our commitment by appointing Janet Oak."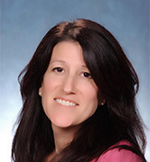 Among her immediate initiatives leading up to World Refugee Day, Ms. Oak has secured a partnership with Reading is Fundamental wherein employees from across Ipsos in North America will participate in an ambitious book drive and host live readings to children in their communities.
"My position as Deputy Head of Media Development, and my role as Head of the Kids & Family Center of Excellence, along with my experience and current passion for building purpose-driven organizations, all make me well qualified to take on this highly important added responsibility of working to amplify the great work being done by the Ipsos Foundation."
Over the course of her career, Ms. Oak's passion for working with children and their families has spanned professional and volunteer involvement with The Boy Scouts of America, The American Heart Association, The Federal Trade Commission, The TRUTH Initiative, Earth Rangers, Conservation International, and many others.  At Ipsos' Kids & Family Center of Excellence, Ms. Oak leads and advises on both qualitative and quantitative research conducted globally and across the company, among kids and their parents.
For more information on this news release, please contact:
Elen Alexov
Marketing Operations Director, North America
Ipsos
+1 778 373-5136
elen.alexov@ipsos.com
About Ipsos
Ipsos is an independent market research company controlled and managed by research professionals. Founded in France in 1975, Ipsos has grown into a worldwide research group with a strong presence in all key markets. Ipsos ranks fourth in the global research industry.
With offices in 89 countries, Ipsos delivers insightful expertise across five research specializations: brand, advertising and media; customer loyalty; marketing; public affairs research; and survey management.
Ipsos researchers assess market potential and interpret market trends. They develop and build brands. They help clients build long-term relationships with their customers. They test advertising and study audience responses to various media and they measure public opinion around the globe.
Ipsos has been listed on the Paris Stock Exchange since 1999 and generated global revenues of €1,749.5 million in 2018.
Download