New HR Leadership in North America
Ipsos Appoints Debi Lee to Lead HR for North America; Elevates Kristen Kehoe to Newly-Created Role Heading "Generation Ipsos" Analyst Development Program
New York, NY — Ipsos, one of the world's leading research and insights organizations, today announced Debi Lee in the role of President, Human Resources Head for North America, as well as promotion of Kristen Kehoe as the Leader of its new "Generation Ipsos" Analyst Development Program for entry-level researchers.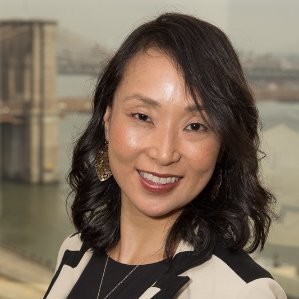 Ms. Lee will spearhead Ipsos' commitment to hiring and retaining the best talent in the industry, supporting the organization's ongoing transformation in driving data-led professional services and world-class analytics. Ms. Lee joins Ipsos from AIG, having previously provided HR leadership and consultancy at Ernst & Young, Deutsche Bank, American Express, JP Morgan, amongst other Fortune 100 companies. Her areas of expertise encompass management consulting, people analytics, diversity and inclusion, organizational effectiveness, cultural transformation, change management, and talent management.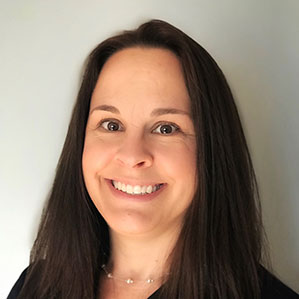 Ms. Kehoe's appointment underpins Ipsos's dedication to helping new graduates jumpstart their careers with diverse, hands-on training and exposure, creating the next generation of market research leaders. Ms. Kehoe, who has risen through the ranks at Ipsos herself, will design and manage the newly expanded "Generation Ipsos" program. Ms. Kehoe, a Senior Vice President within Ipsos's Marketing business, also built their Marketing Analyst Development Program from the ground up, and demonstrates outstanding commitment to and passion for the development of Ipsos' Analysts.
Pierre Le Manh, Ipsos global deputy CEO and Ipsos North America CEO, said, "Ipsos's greatest strength is our people and the dedication, intelligence, and passion they bring to our clients on daily basis. Debi Lee is an exciting leader for our HR team, bringing world-class expertise from within and outside our industry to ensure a professional services and delivery mindset that is critical as our organization transforms ahead of the evolving needs of our clients."
He continued, "I am delighted that Kristen Kehoe will be running our 'Generation Ipsos' Analyst Development Program. Her commitment to the development of the next generation of Ipsos leaders is unmatched. She has demonstrated enormous success already. Under her leadership, I know that these new graduates will flourish and amaze us in the coming years."
Ms. Lee's appointment is effective as of April 8th, and she will report directly to Mr. Le Manh. Ms. Kehoe's appointment went into effect February 1st. She reports to Chief Transformation Officer for North America, Carrie Shea.
For more information on this news release, please contact:
Elen Alexov
Marketing Operations Director, North America
Ipsos
+1 778 373-5136
elen.alexov@ipsos.com
About Ipsos
Ipsos is an independent market research company controlled and managed by research professionals. Founded in France in 1975, Ipsos has grown into a worldwide research group with a strong presence in all key markets. Ipsos ranks fourth in the global research industry.
With offices in 89 countries, Ipsos delivers insightful expertise across five research specializations: brand, advertising and media; customer loyalty; marketing; public affairs research; and survey management.
Ipsos researchers assess market potential and interpret market trends. They develop and build brands. They help clients build long-term relationships with their customers. They test advertising and study audience responses to various media and they measure public opinion around the globe.
Ipsos has been listed on the Paris Stock Exchange since 1999 and generated global revenues of €1,749.5 million in 2018.
Download