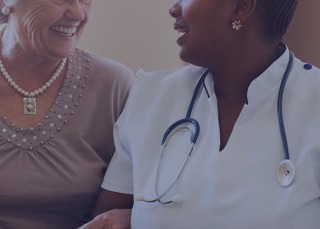 Public Affairs
Healthcare and Patient Experience
OUR SOLUTIONS
Leveraging over 30 years of experience consulting to the healthcare sector, Ipsos Public Affairs brings a wealth of expertise conducting research and analyzing the patient and provider experience.  Our experience includes measuring the quality of care delivered to patients and satisfaction with the care received.  Ipsos has been a certified CAHPS vendor for more than 20 years and we are also an ANCC-approved vendor ready to support hospitals' journey to Magnet designation.
Ipsos serves leading national and regional integrated healthcare systems, hospital groups, providers, health insurers, as well as government health systems such as the Veterans Health Administration and the Military Health System.  Ipsos also serves governmental agencies with oversight responsibilities for healthcare including the Center for Medicaid and Medicare Services (CMS), Centers for Disease Control & Prevention (CDC), and the Food & Drug Administration (FDA).
Our Philosophy and Solutions
Fundamental to the practice of healthcare is caring about people. Extensive research indicates that improving interactions between patients and providers of care results in better health outcomes. Providing excellent patient experiences also turns patients into advocates on behalf of an organization and, if implemented effectively, increases the engagement of providers and staff. 
At Ipsos, we help organizations capture and leverage the voice of patients and health system employees, embedding those voices into quality improvement activities directed at transforming the organizational culture to become more patient-centric. This is accomplished by:
Administering CAHPS survey protocols 
Supporting hospitals' pursuit of Magnet designation with a custom, ANCC-approved survey and national benchmark
Capturing the patient experience (PX) across a broad range of healthcare settings and touchpoints through tailored survey instruments and approaches
Integrating patient feedback through different channels into customer experience management systems to facilitate service recovery and inform longer-term process and culture improvement
Identifying community and patient social needs and providing health systems with a framework for systematically addressing them
Creating internal and external comparative benchmarks by region, area, service line, etc.
Employing advanced analytic techniques to reveal service dimensions that are most critical to drive satisfaction, retention, and advocacy
Using adaptive sampling and fair scorecarding to ensure equitable comparisons by provider type
Evaluating the impact quality improvement initiatives can have on a range of PX, financial, and health outcomes
Leveraging data collected and insights gained through advanced analytics to provide recommendations on and support for strategic operational improvement:

Implementing business process reengineering to reorient practices towards data-driven, evidence-based solutions that better serve patients and improve health outcomes
Working with organizations to embed a patient-centered culture, including adoption of practices and culture of High Reliability Organizations (HROs)
Driving and managing strategic change in organizations through strategy review and design, performance improvement, stakeholder engagement, and strategic communications and training
Our Certifications and PX Surveys
Ipsos has been certified to conduct the following CAHPS surveys:
HEDIS CAHPS
HCAHPS (Inpatient)
Home Health CAHPS
Hospice CAHPS
ICH CAHPS
ACO CAHPS
C&G CAHPS
PCMH CAHPS
OAS CAHPS
ED CAHPS
We field the Clinician and Group (CG) CAHPS and Patient-Centered Medical Home (PCMH) CAHPS surveys as well as custom surveys across many different touchpoints and types of experience.
In partnership with the Beryl Institute for Patient Experience, we conduct a quarterly study of the health experiences and needs of Americans.  Reports from these studies help shine a light on how US patients feel about the healthcare they receive, the overall state of the healthcare system, and how these experiences are shaped by events such as the COVID-19 pandemic.
Key White Papers
More information on our perspective on patient experience can be found in the following publications:
In 2019, Ipsos partnered with the 1776 Startup Network to host an event for entrepreneurs developing solutions to improve patient experience. The winner, Keriton Kare, is now working with Hewlett Packard to pilot its app, which is designed to improve safety and process efficiency in neonatal intensive care units.
At Ipsos, we measure and analyze the quality of care delivered to patients, also monitoring health plan member satisfaction. Ipsos helps healthcare organizations by providing advice and recommendations to strengthen the quality of care.  Please let us know how we can help you.