[WEBINAR] The Sky Isn't Falling: Gen Z and Long-Form Streaming
According to the latest Ipsos online community research, Gen Z and Millennials consume a wider breadth of media types and have more subscriptions compared to older consumers. While the majority of Gen Z consumers indicate that traditional media (long-form streaming, professionally-produced, etc.) is their "go-to" media of choice, a third say they turn to "non-traditional media" (social media, influencer-created, etc.) as their first choice for entertainment and relaxation on any given day. So, what does this mean for the future of streaming services, especially as related to long-form content catering to an audience of digital natives?
Join us as we aim to answer these questions and more, by taking a deeper dive into the media preferences and habits of the "always-connected" Gen Z'ers, including:
Real vs. Projected: What younger consumers say they do vs. what they actually do regarding media consumption.
Emotional vs. Functional: When and why Gen Z are willing to spend money on an array of streaming services, including short-form, long-form, influencer-created, and subscription-based models.
Lessons for Brands: Key practices and takeaways for marketers and advertisers to engage Gen Z and prepare for the future of streaming.
Registering will also ensure you receive a direct link to the recording once published, and notification of future events or Ipsos thought leadership on this topic.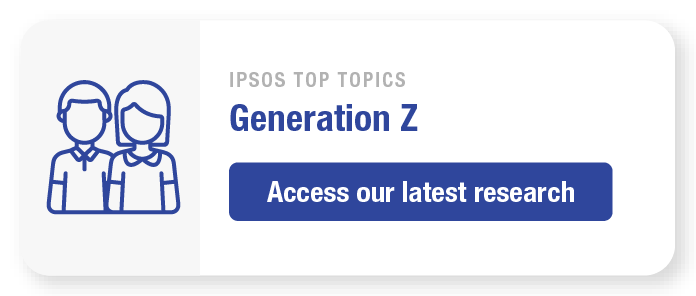 Speakers :
Amber Jawaid, SVP, Ipsos Online Communities

Holly Lyke-Ho-Gland, Director, Ipsos Online Communities

Cody Webster, Community Manager, Ipsos Online Communities