Debate Special Wrap-Up
Likely voters say that Hillary Clinton won the second presidential debate with 52% saying Clinton did a better job. Among likely voters, 35% say Donald Trump did better, a 12- point bump compared to the first presidential debate.
The debate also helped to raise Clinton's favorability among registered voters, now up to 53%. Trump's favorability dropped 1 point to 42%.
The debate also helped increase Clinton's lead among likely voters to 51%, up 7 percentage points.
Trump trails Clinton by 11 percentage points with 40% of likely voters supporting him.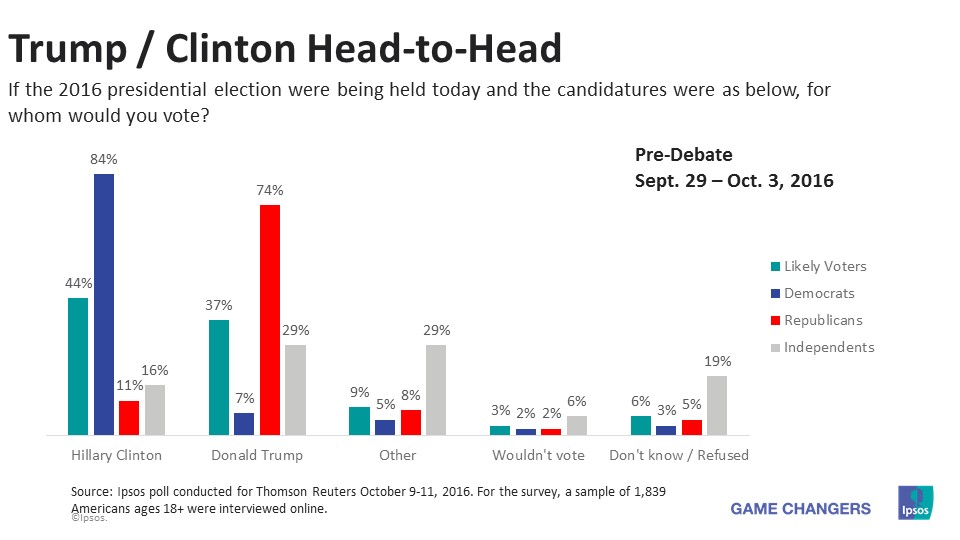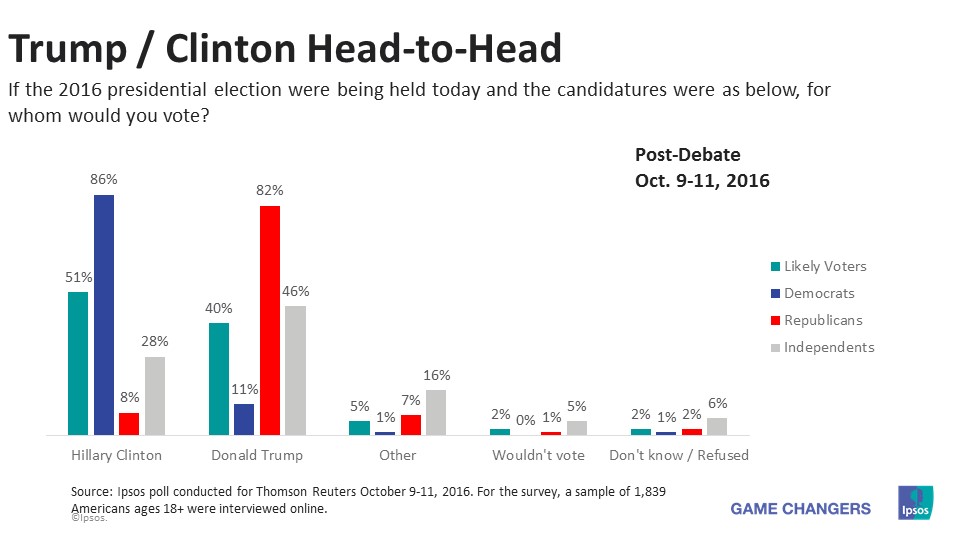 These are findings from an Ipsos poll conducted for Thomson Reuters October 9-11, 2016. For the survey, a sample of 1,839 Americans, ages 18+ were interviewed online.