Europe's Affluent Love To Discover The World!
Who doesn't like to take time off? We know European Affluents certainly do! On average, they take 5 holidays a year (3 in their own country, 2 abroad) and 20% takes over 4 holidays abroad per year.
Do you take 5 holidays a year? Europe's Affluent do! 
Destination? Europe!
The Affluent most often board planes to: Europe (55%), North America (13%), Asia (9%), Central America/the Caribbean (7%) and Africa (6%)*.
Top of the wish list = Summer sun and short city breaks 
Europe's Affluent like to spend their days off at the beach catching some summer sun (51%), but short city breaks are also very popular (48%). 
The Affluent enjoy new travel destinations
The majority of Affluents are up for adventure; 73% enjoys going to new travel destinations.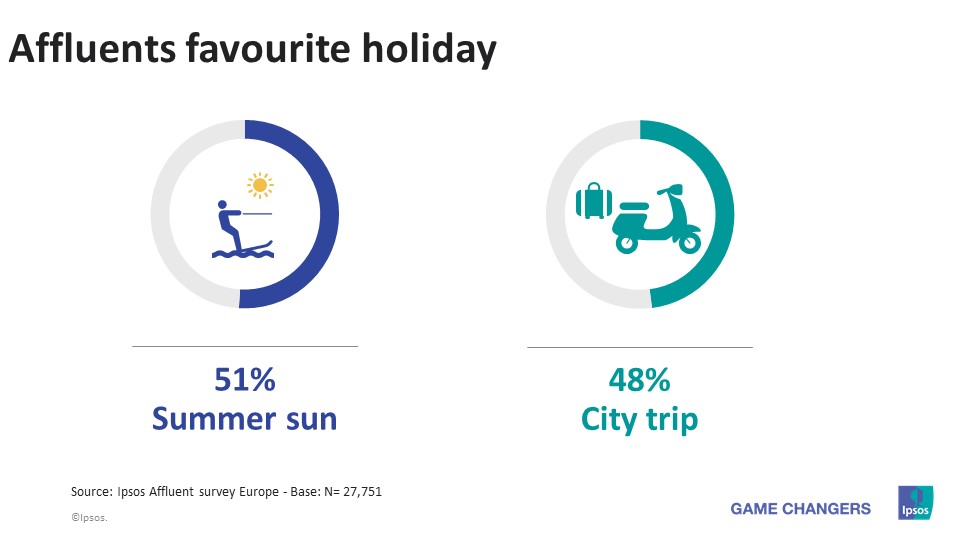 *Destinations based on planned trips for pleasure in the next 12 months. 
Base: N= 27,751
Download