Research during Coronavirus for services, durables and technology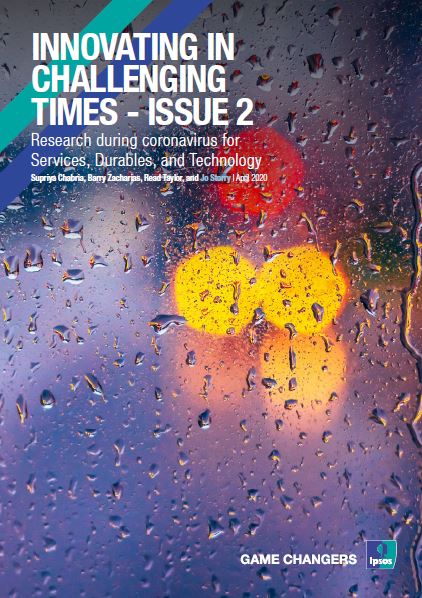 In our previous issue of Innovating in Challenging Times, we covered some overarching views on research during a crisis and how it can help contextualise actions that need to be taken now and in the future as some of the changes in attitudes and behaviours become permanent. The data perspective in the previous issue is based on our innovation database for consumer-packaged goods.
In this issue, we dive deeper into the dynamics observed in our Vantis database for services, technology, and durables, which consists of over 39,000 concept evaluations. Measuring interest in these categories requires a set of metrics mapped to a much more deliberate decision process versus consumer-packaged goods that are bought regularly. Benchmarking for these categories is done against previously tested concepts since identifying consumer defined competition is often complex due to long purchase cycles, often several years.
The key points are:
The role your products and services play in this environment is critical. Leverage digital channels, consider service models, demonstrate initiative and respond to consumer needs. Being empathetic and creating frictionless experiences is key to gaining a strong user base that will outlast the current environment.
There is a runway for innovation. Research results for most services, durables, and technology will remain valid for 3-4 years. Expect heightened interest in some categories and depressed in others.
Future-proof your business decisions by looking for hidden winners. Average performers can become winners with the right support and commitment.