KEYS - Recipes for success in uncertain times [WEBINAR RECORDING]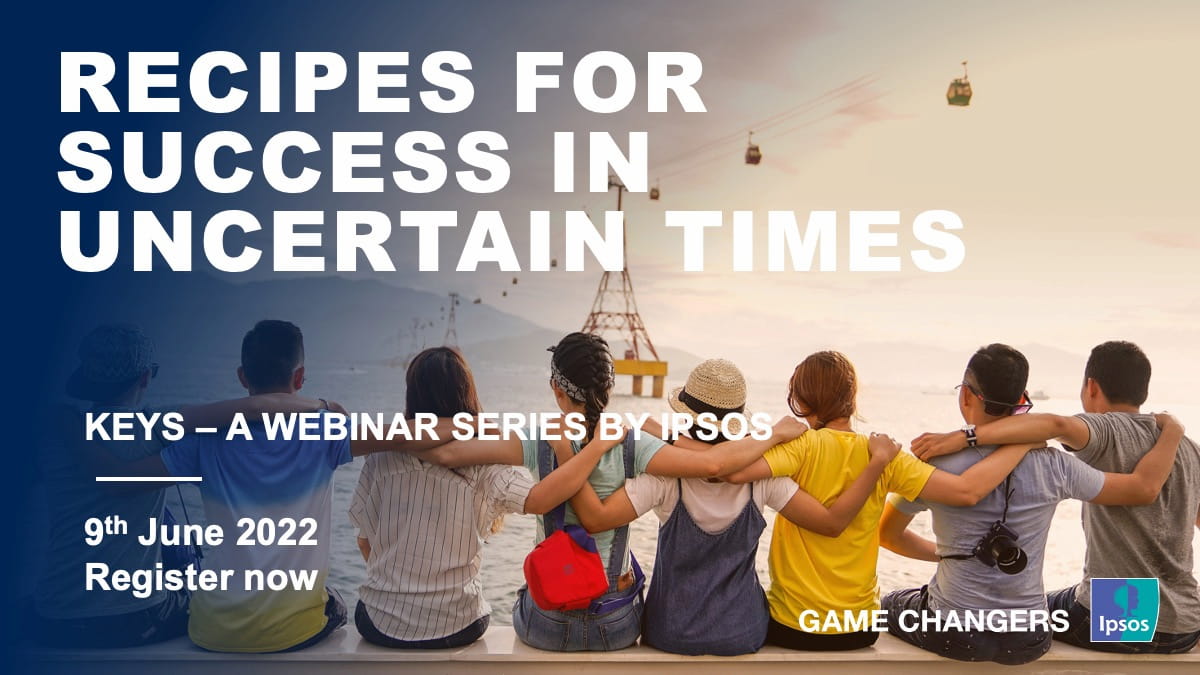 Whatever the remainder of 2022 may bring, one thing is clear about our current environment: the only certainty is uncertainty.
This episode sees us explore how we can give ourselves the best chance to be successful in today's challenging context. We've been reviewing the evidence and thinking about what it takes to stand out from the crowd when it comes to innovation, communication and employee motivation.
On the agenda:
Inflation: What do we know? What to do?
The cost of living has risen to the top of the global public's What Worries the World league table in just a matter of months. We share our learnings from past inflationary cycles, and go in search of the keys to an inflation-resilient product portfolio.
Misfits
Creativity is often celebrated as the fuel of effective advertising, but it has a problem. It is an enigma of artistic work, with a range of definitions, wrapped in uncertainty, which often collide with marketers' needs for stable returns from their advertising investments. We present new analysis on how to train your creative muscle to spark brand growth.
A New Deal at Work
Even if hot takes about the "Great Resignation" may be a little overcooked, employers and employees have much to think about. We showcase findings from a new report looking at how to make the most of the opportunities of a more "hybrid" working environment.
All KEYS Webinar recordings and presentations are available here.
Learn more about the themes covered by our experts here.
Speakers :
Jennifer Hubber, Chief Client Officer, Head of Ipsos Global Client Organisation

Simon Atkinson, Chief Knowledge Officer, Ipsos Knowledge Centre

Jiongming Mu, Global Innovation Solutions Lead, Ipsos

Adam Sheridan, Global Head of Products and Innovation, Creative Excellence

Ananya Roy Mathur, Service Line Leader, Creative Excellence, Ipsos in India

Ghassan Karian, CEO, Karian & Box