Measuring the value of personalised digital creative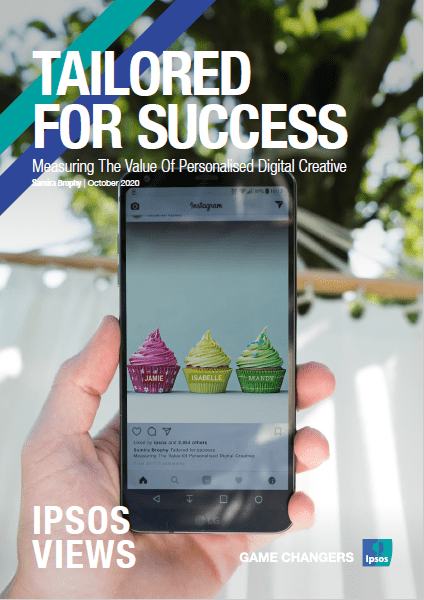 Ipsos and Nestlé partnered on a learning journey about personalised digital creative and its impact on attention and brand measures in different categories.
This paper is a summary of the first stage of this journey using banner advertising for the food and coffee categories in the UK.
It lays the groundwork for further experimentation with more sophisticated targeting and personalised creative materials. In this first pilot programme we learned that personalisation to the individual does not guarantee attention but can have some impact on the brand relationship with some types of target audiences.
Creative interest remains key to generating attention vs. mirroring the individual and their values. We also learned that the higher the level of personalisation, the more granular the message delivery tends to be. Marketers should consider whether the job to do is to communicate a broad message and therefore personalise less, or a more complex message and personalise more.
Download