Ipsos celebrates wins and nominations at the 2019 Marketing Research and Insight Excellence Awards
Congratulations to Ad Council's Tony Foleno, Uber, and Bank of America.
Ipsos, the world-leading research and insights organization, was a two-time nominee at the inaugural Marketing Research and Insight Excellence Awards in New York City on November 18, 2019. Alongside receiving these nominations, Ipsos was also proud to nominate our own client, the Ad Council's Tony Foleno, for Researcher of the Year (End Client) – and even prouder that Tony won! It was Ipsos' further honor to sponsor the award for best Client-Side Team, and we offer our heartfelt congratulations to the winner Disney Channels Worldwide. These prestigious awards shine a spotlight on the researchers, vendors, products, and services that are adding value and impact to marketing research.
Ipsos teams, clients, and friends filled two tables at the Awards last night and enjoyed celebrating with their client nominees and winners. Julia Clark, Head of Marketing and Communications for Ipsos in North America, commented on the Researcher of the Year win: "Tony has been a client of Ipsos' for six years – and was my own client for three of them! – and he immediately sprang to mind when our team considered this award category. He embodies dedication to his work and to our industry. This public accolade for Tony's excellence is more than deserved, and we are absolutely delighted that the Marketing Research and Insights Excellence Awards conferred this honor on him."
Ipsos also congratulates our client Uber, who was – alongside Ipsos – shortlisted for Best Global Market Research Project and Bank of America, shortlisted for the Market Research Impact Category.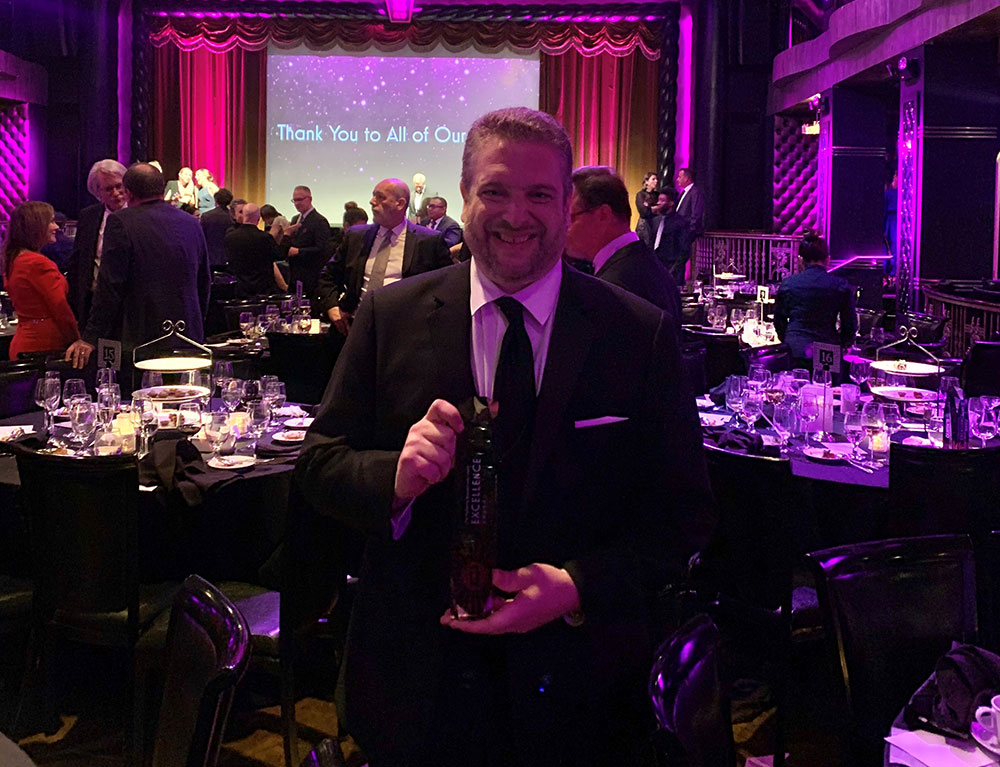 Download