Trends in Licensed Goods Market in Russia
Yulia Bychenko, Client Service Director, expert in the market of children's goods, made a presentation "Trends in licensed goods market and the factors of success of the licensed brand" at the international exhibition "Licensing World Russia 2018". 
The birth rate is the most important factor of the macro environment for the children's market. The number of newborns has been declining since 2015. Rosstat projects the decline in fertility in the medium term.
The study of the structure of the child population by age groups showed that due to the decrease in the birth rate in the next few years there will be a shift of focus from segment 0 to 4 years old, which grew most rapidly and was the engine of the market of children's goods in times of crisis, to the segment of 5-9 years, which will become more numerous.
Changes in the number of age segments will have a serious impact on the market of licensed goods. According to the data of our syndicated studies Baby Index and New Generation, licensed goods are most often bought for children up to 6 years old. only a third of parents buy licensed products for their children who are 13 years old. 
The main barriers to the development of the licensed goods market are low purchasing power of the population and reduction of the "novelty effect" in the respect of goods with licensed characters. The parents name the following reasons not to buy licensed goods:
A child didn't ask to buy any goods with licensed heroes
Licensed goods cost more 
There are no licensed good I'd like to buy
Low quality of licensed goods
According to the data of our syndicated studies Baby Index and New Generation, the most popular licensed characters - both Russian and international, are: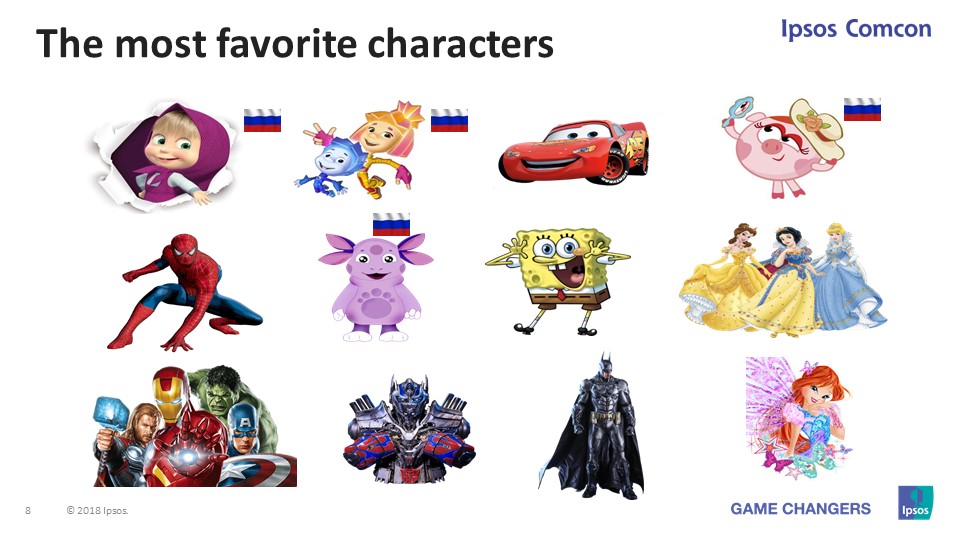 Our research shows that Russian parents pay special attention on the education of their children and are willing to pay for goods for education. Therefore, the license market is actively developing characters that focus on edutainment. At the same time, quality, design of licensed products and the trust in the brand are also important for parents.
Taking into account the demographic trends of increasing the number of children 5-9 years in the medium term and the number of adolescents in the long term, the licensing market should pay attention on children as buyers. Most children aged 6-7 years and older have a significant amounts of their own pocket money.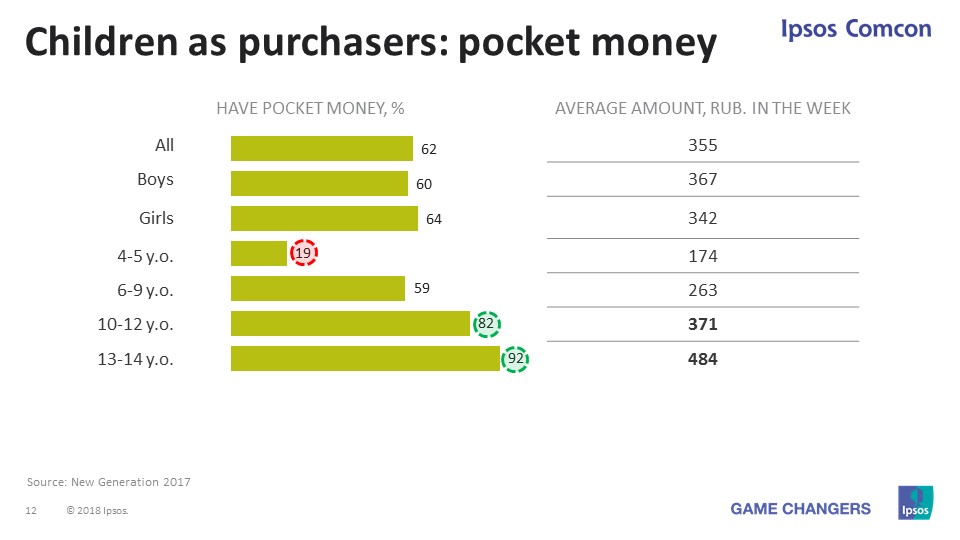 The factors of success of the licensed brand are listed in the presentation, which you can download via the link on the right and bottom of this page.
Download