US affluents and car subscription services
As technology continues to disrupt the auto industry, innovation such as ride sharing apps, electric vehicles, and car subscriptions will completely transform the sector. In fact, by 2022 the car subscription market is set to grow by 71%.
Given their swift adoption of the subscription lifestyle, it's no surprise Millennials are the most familiar with car subscription services. With 17% saying they plan to sign up in the next year, it's clear this format provides the freedom they seek without the drawbacks they see to ownership.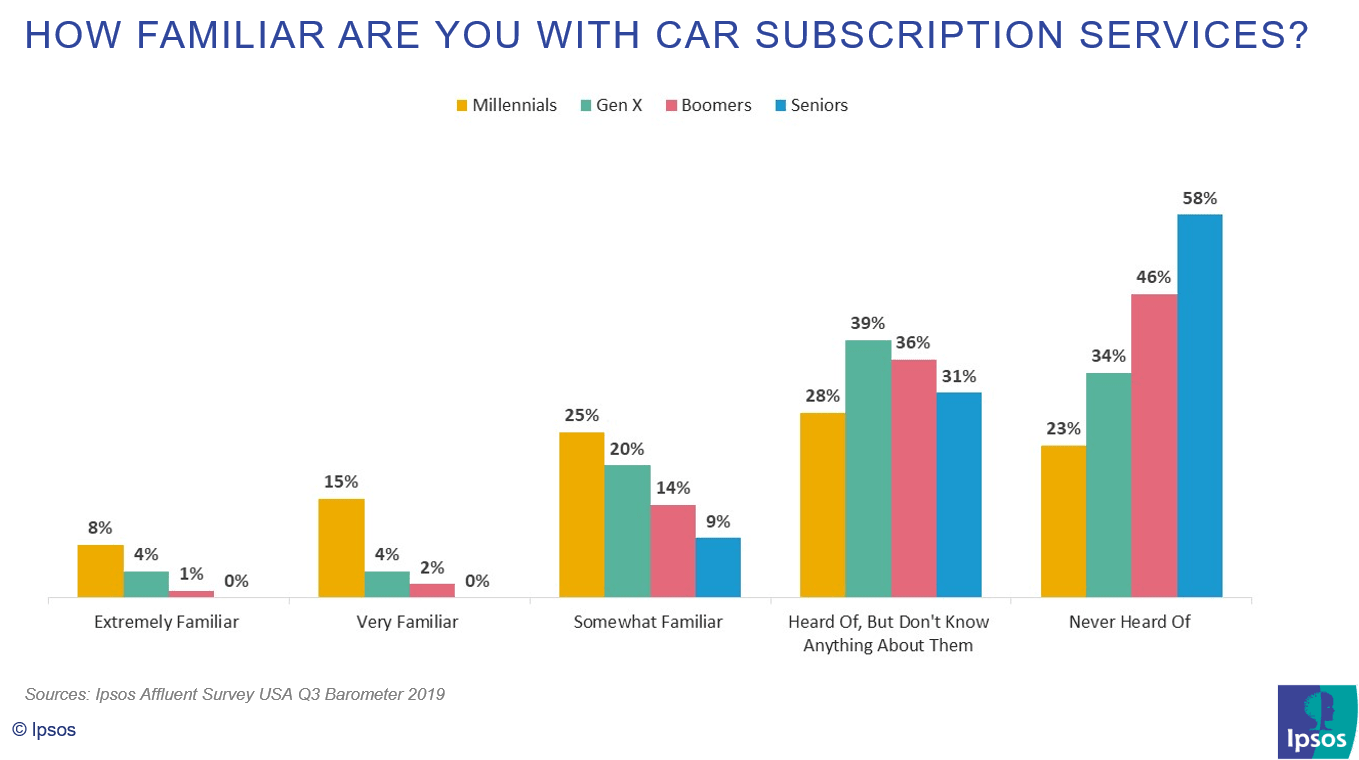 40% of total Affluents say the most appealing thing about a car subscription is being able to select cars for specific purposes. The largest gender differences show that women are more likely to value the concierge or delivery service aspect while men are slightly more drawn to the idea of not needing their own insurance.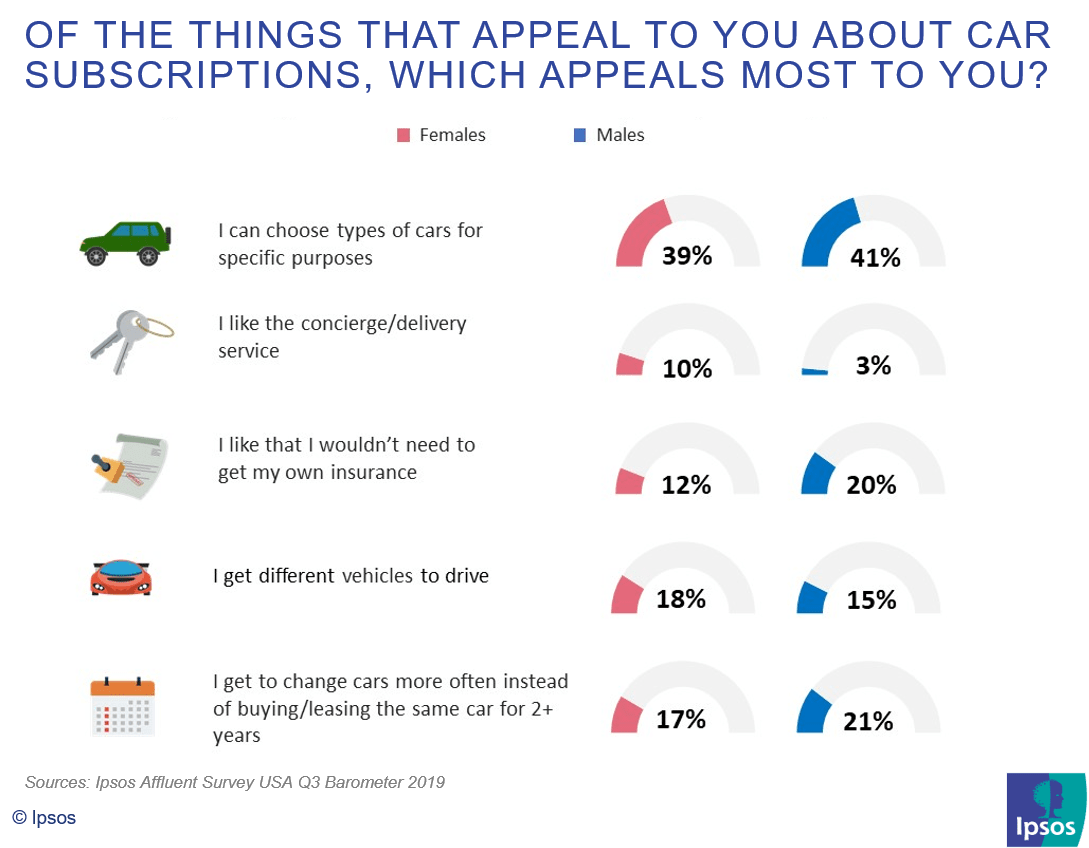 Cost is the top concern Affluents cite as a drawback to auto subscription services. The effort involved ranks second, with affluent females (42%) more likely to have this concern than affluent males (33%). Communications emphasizing ease of use could be effective in targeting these consumers to allay those concerns.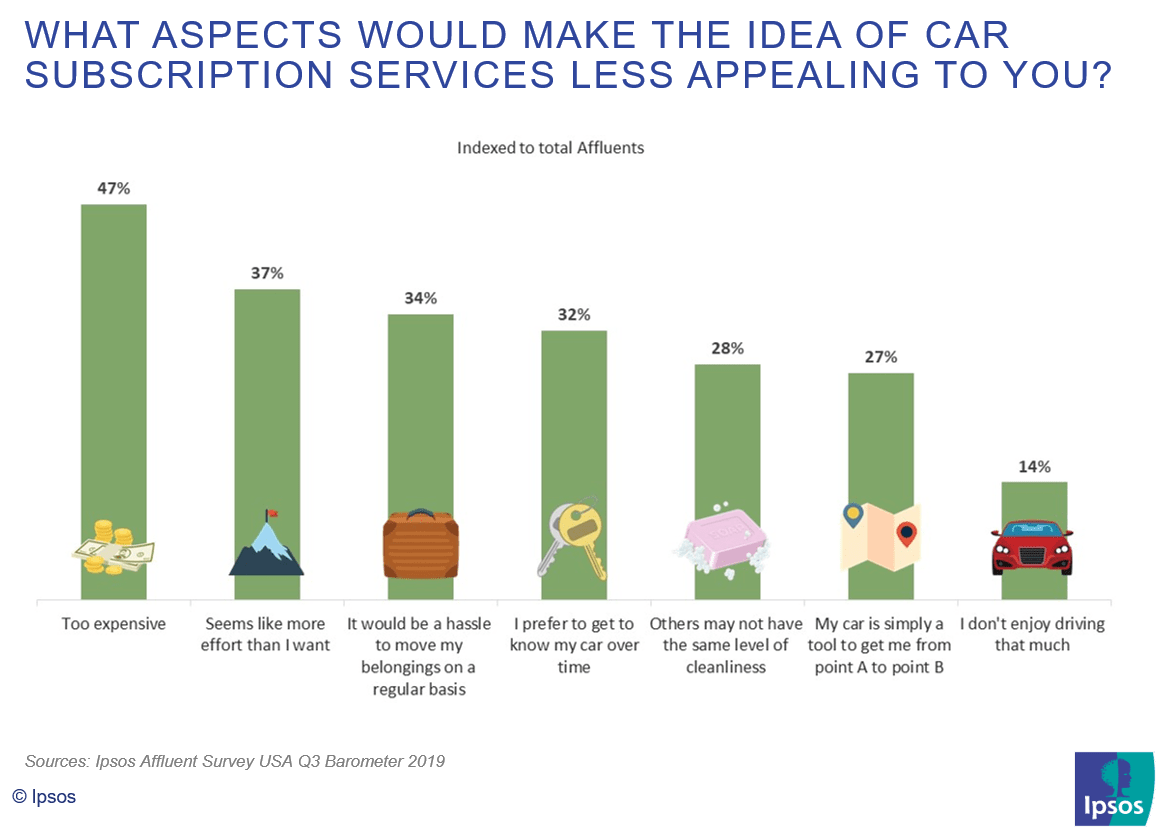 Ipsos Affluent Intelligence research has proven affluent consumers to be the earliest adopters of new technologies across all categories. In our latest Barometer survey focused on the evolving auto space, we asked for their opinions on a range of topics including car subscription services and we've shared a few of the key findings below.
Contact us to learn more about our latest Barometer release and, for additional insights into this group of affluent automotive enthusiasts, make sure to download our Affluent Americans in the Driver's Seat white paper.
Sources: PYMNTS.com Ipsos Affluent Survey USA Q3 Barometer 2019