US Affluents and smart home technology
As more and more consumers embrace innovations such as smart home speakers and appliances, it's clear the concept of connected or smart homes has finally entered the mainstream. In fact, in the US, 60% of Smart Home Affluencers are more interested in smart home technology than they were two years ago.
In this month's Intelligencer, we're sharing a preview of our upcoming smart home webinar. In addition to profiling these Smart Home Affluencers, the affluent influencers truly driving adoption of the category, as seen below, we'll take a look at overall ownership trends, future interest and other topics related to smart home technology.
56% of Smart Home Tech and Appliance Affluencers are very likely to purchase additional smart home technology for their homes in the coming year. It's no surprise they cite recommendations as their top source of inspiration. Despite being influencers themselves, the experts they turn to most are other consumers and technology professionals.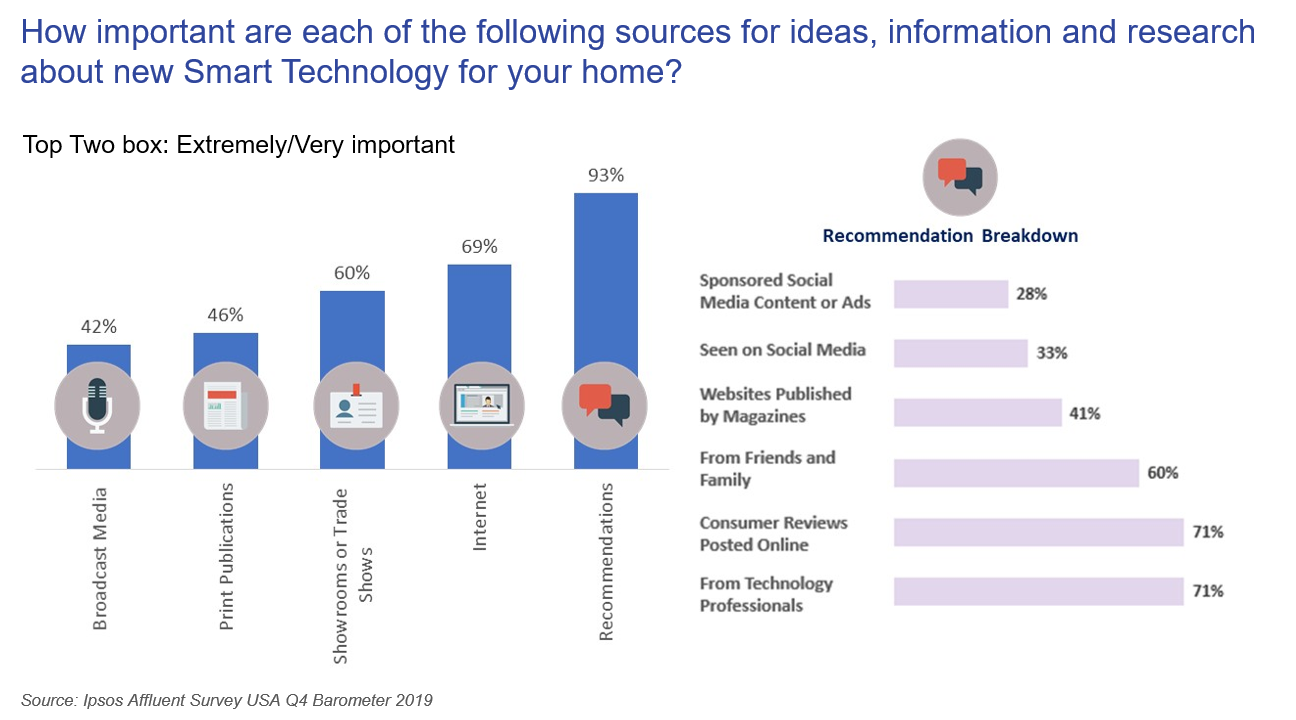 Saving time and increasing security are the top two purchase considerations for Affluencers and Non-Affluencers alike. Rounding out the top three for Affluencers is the ability to work with other smart home technology already in the home. Marketers could consider co-branded content opportunities or showcasing the ease in which their technology integrates with other technology.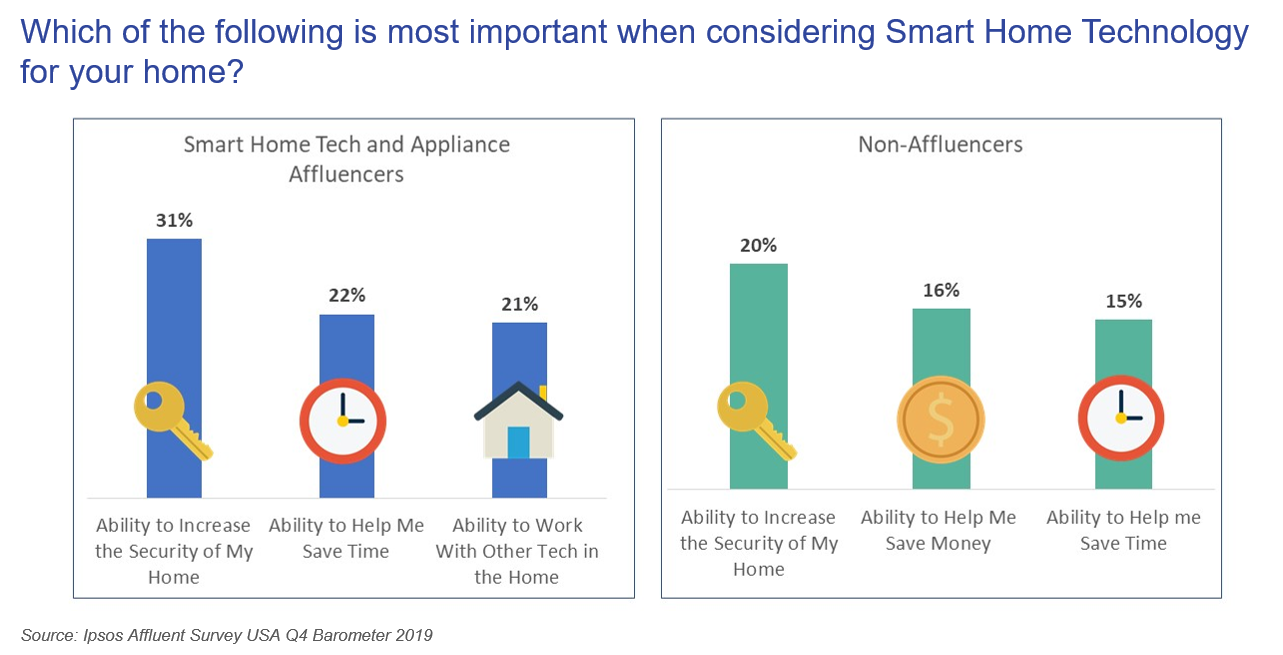 Smart Home Tech and Appliance Affluencers and Non-Affluencers hold varying opinions on the benefits of smart home technology. When it comes to privacy and security, the differences in their levels of concern aren't as wide, indicating marketers should focus on education and transparency when communicating about the safety of smart home technology.