[Webinar] How to spot unexpected competitors and brand growth opportunities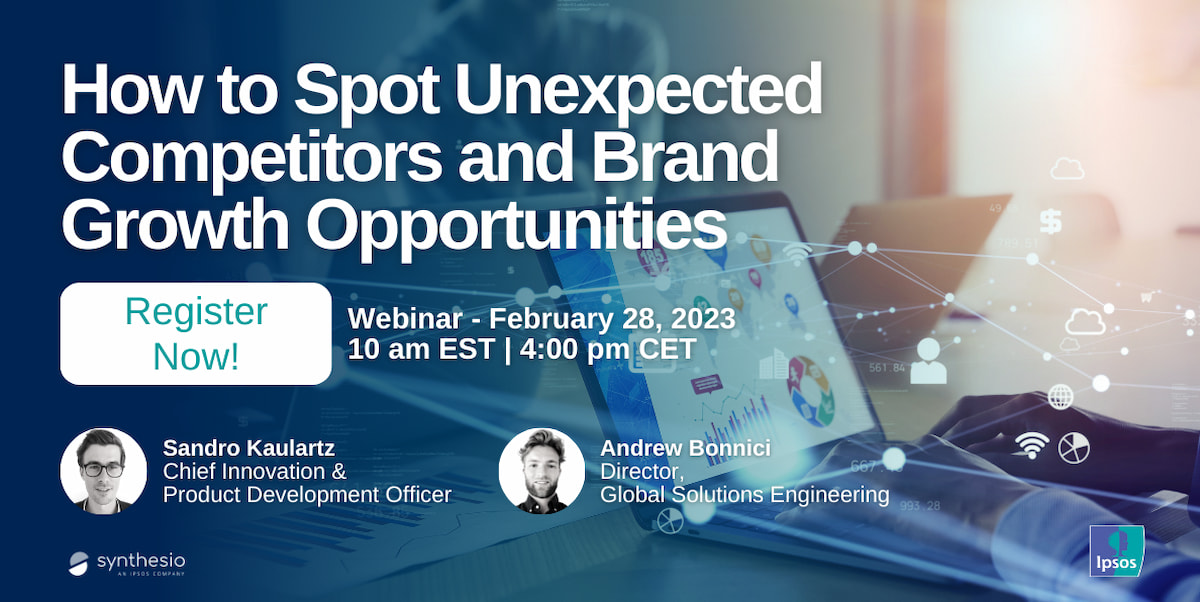 Markets are constantly evolving as consumer preferences change, new competitors emerge, and innovations disrupt our behaviors. Understanding your market landscape is critical for delivering the products, services, and experiences that consumers really want (and beating competitors!), but it's harder than ever.
For brands, social data holds the key to answering questions like: What are the driving consumer needs and motivations in my category? Who do we really compete with in the moments that matter to consumers? What competitive whitespaces exist in the market?
Join us for a live webinar as Ipsos and Synthesio experts, Sandro Kaulartz and Andrew Bonnici, discuss how to spot competitors, consumer signals, and commercial opportunities through the lens of social data. We'll explore:
Frameworks for using consumer-generated data to better understand your market landscape
How to detect "unknown unknowns" in your competitive set, including consumers' unfiltered views of the competition Identifying growth areas that are rooted in real consumer needs
Real life examples: Understanding the top players and innovation opportunities in the healthy beverages market
Plus, a live demo of Synthesio's AI-powered analytics
Speakers :
Sandro Kaulartz, Chief Innovation & Product Development Officer, Social Intelligence Analytics, Ipsos

Andrew Bonnici, Director, Global Solutions Engineering, Synthesio