A World of Research: 2019 in review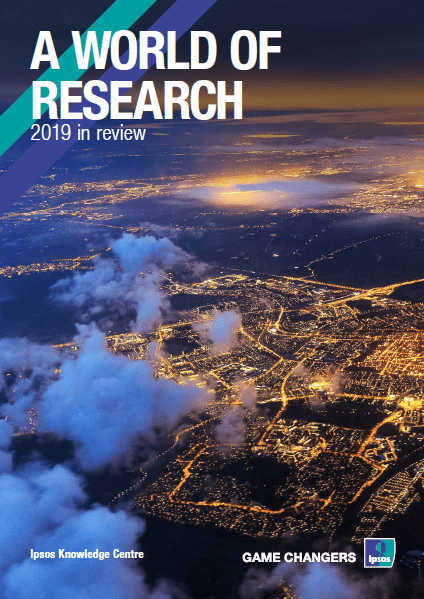 In A World of Research, we present a selection of the research undertaken by Ipsos over the course of 2019, in the form of bite-sized facts and insights covering a variety of themes.
Month-by-month, we move through the past year and reflect on what we uncovered: changing attitudes and new consumer trends, alongside analysis on what these mean for society and business today.
---
We started the year with a look at how people's perceptions about the societies they live in match up to reality, touching on issues such as ageing populations, gender equality and climate change, each of which were the subjects of further investigation throughout 2019.
We found, for example, that only one-third of people around the world are looking forward to old age, and a majority think that there are more advantages to being a man than a woman in society today.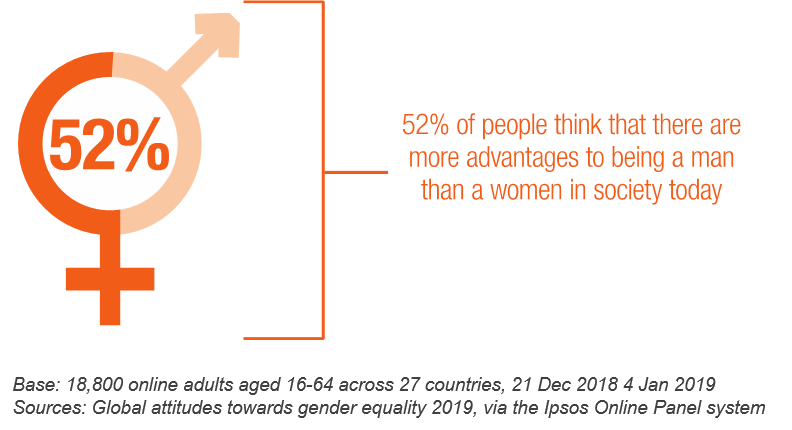 Environmental questions came to the fore early in the year with four in five predicting that global temperatures would rise in the year ahead. Our Third Moment of Truth white paper on sustainable packaging captured one way brands can respond to the growing environmental awareness that is shifting consumer expectations today.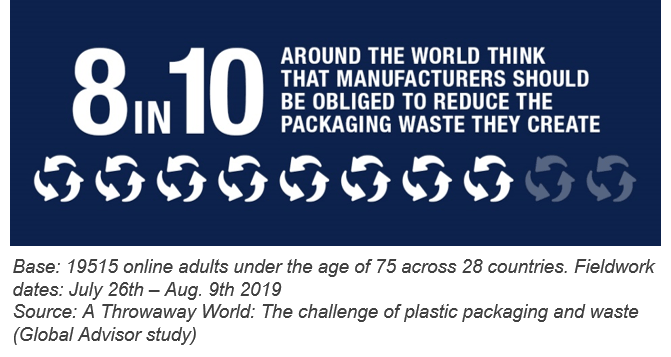 With questions around "trust" being such a central discussion point in society, politics and business today, our special Truth About Trust report explored the landscape, finding that, while trust is not in crisis or terminal decline (despite the dominant narrative), it is complicated. While there may be distrust of elites, we find that scientists are the most trusted profession globally. Politicians, perhaps unsurprisingly, do not perform well.
Meanwhile, our people and politics study finds stable and growing levels of populism and nativism around the world since 2016: 66% of people don't think that traditional parties and politicians do not care about people like them.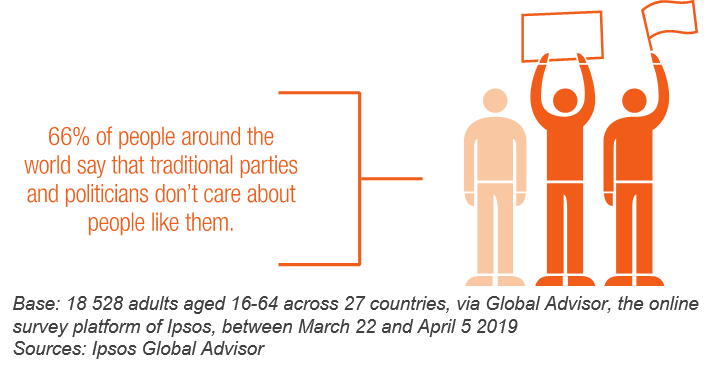 Closely connected to trust, we have the questions of techlash, one of 2018's "Words of the Year". This formed a key the topic for our Reputation Council report, with communications professionals telling us that it's a topic not just for technology companies but for all sectors of the economy.

Our global surveys this year have uncovered some gloomier pieces of news, such as people report being less happy today than they were in 2018, and looking back on the past year, 8 in 10 say that they think the world has become more dangerous.
However, people are prioritising their health: physical health is reported by most people as integral to their overall happiness. And wellness in a much broader sense is a now priority for many; 2019 was the year when we found a majority across countries saying that mental health is as important as physical health.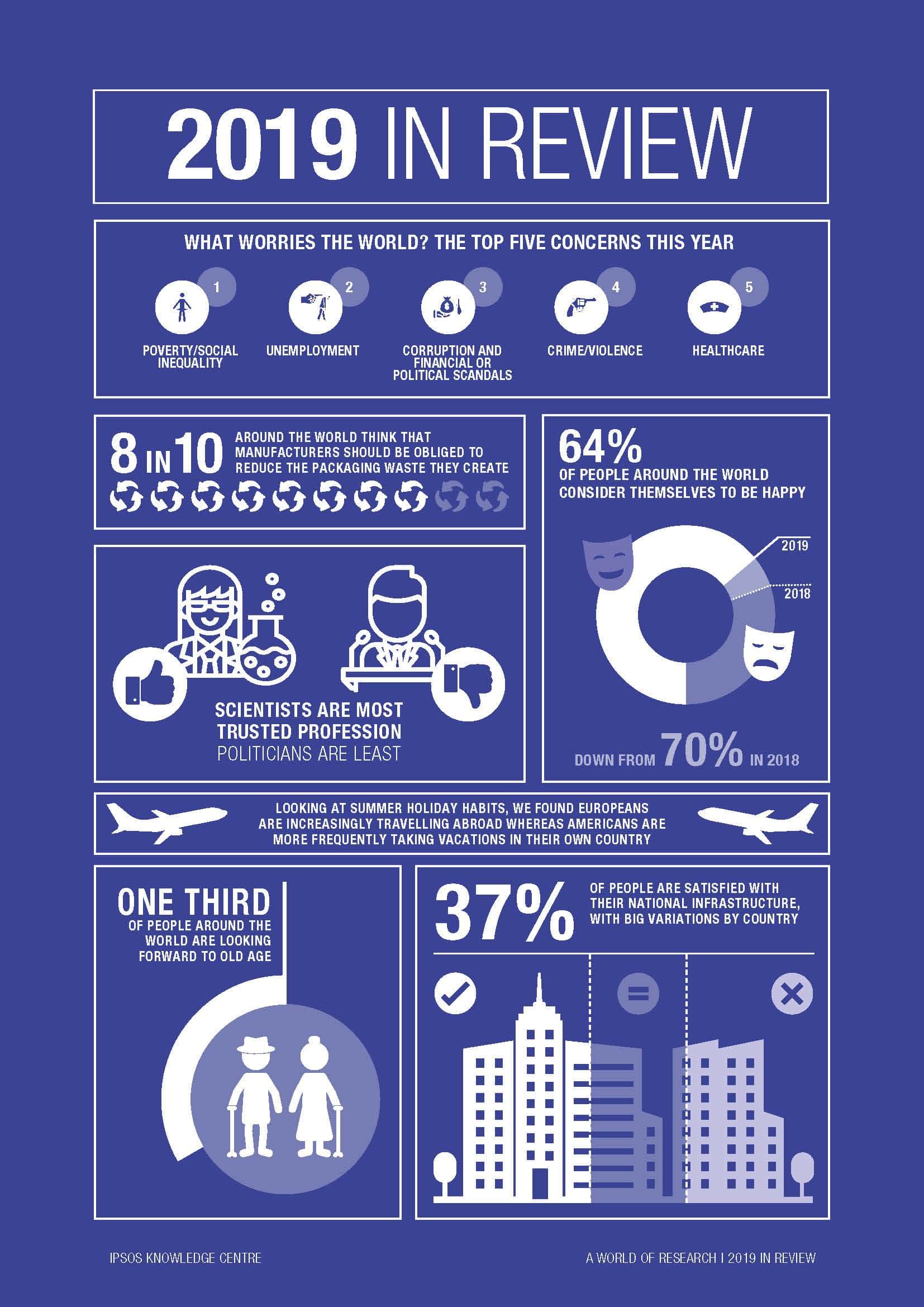 Inside this short document you will find links to each publication featured. For a monthly round-up of research and analysis by Ipsos, see Ipsos Update.
Download