6 in 10 Britons are concerned about potential blackouts this winter
Only half feel prepared to cope with potential blackouts in their area if they happen.
With winter settling in, energy use increasing and energy companies warning of blackouts to come, it may come as no surprise to see almost 6 in 10 (57%) Britons concerned about blackouts in their area over the winter. 4 in 10 (40%) say they are not concerned. Women (65%) are more likely than men (48%) to be concerned.
While many are worried about potential blackouts, fewer think they are likely. Just under half (48%) think blackouts are likely in Britain generally while 41% think they are probable in their house specifically.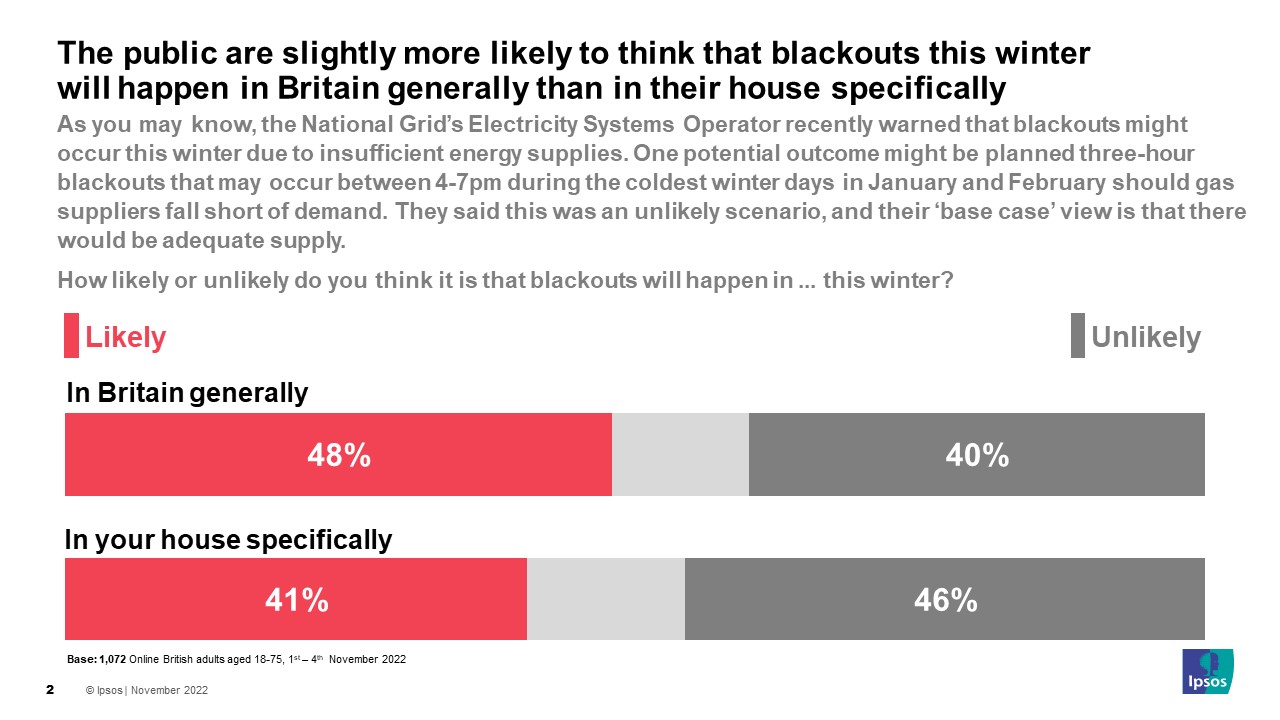 Should blackouts occur, around half of Britons say they are prepared to cope with them (49%), however a similar proportion are not (45%).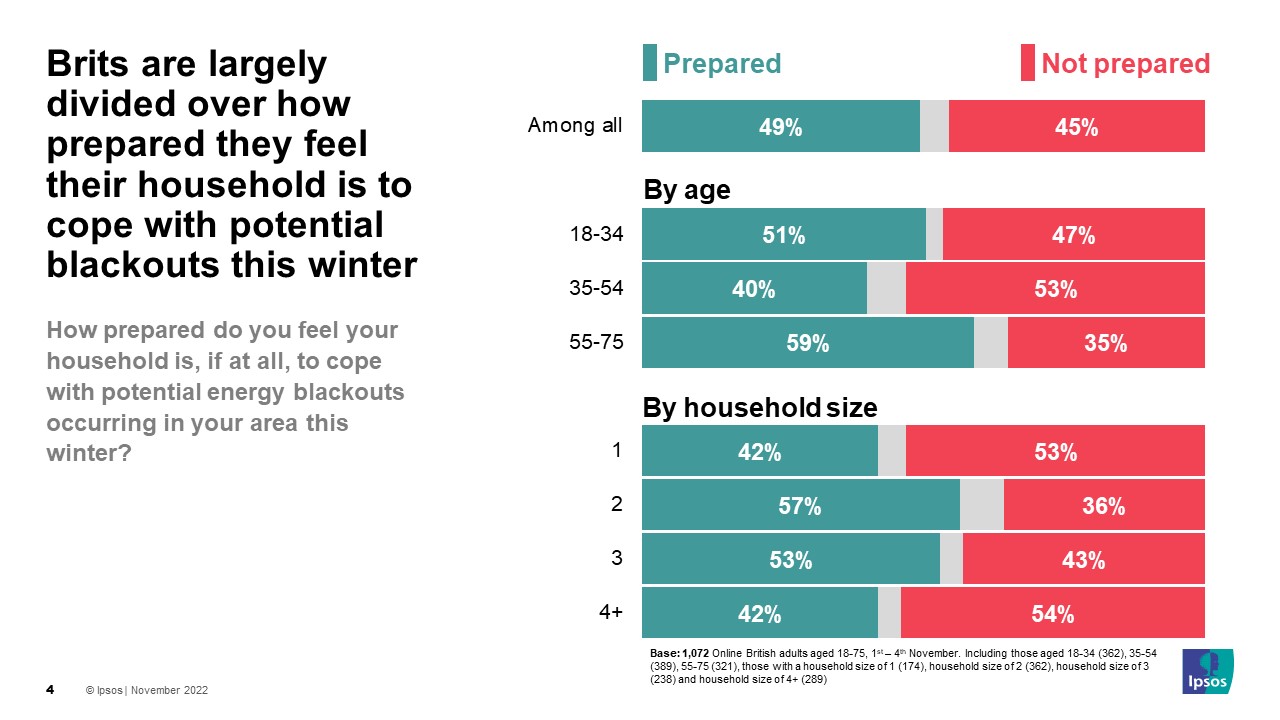 When asked about measures adopted by the European Union, including a voluntary 10% reduction of overall electricity consumption between 1 December 2022 and 31 March 2023, with a further compulsory 5% reduction of electricity consumed during peak hours during this period, a majority of Britons are in favour of adopting the same or similar measures here. More than half (56%) support the measures while only 11% oppose and 25% say they neither support nor oppose the option. 
Keiran Pedley, Research Director at Ipsos, said:
Although a majority of Britons are concerned at the prospect of blackouts this winter, only around one in ten think it is 'very likely' that they will actually happen. In that context it is perhaps unsurprising so many feel unprepared if they do. Therefore, policy makers will have to work hard to help the public prepare for the consequences should the worst case scenario become a reality. 
Technical note:
Ipsos interviewed a representative quota sample of 1,072 adults aged 18-75 in Great Britain. Interviews took place on the online Omnibus 1st-4th November 2022. Data has been weighted to the known offline population proportions. All polls are subject to a wide range of potential sources of error.