Decrease in Britons who think it likely they have already had COVID-19, though perceptions uncertain
Only 4% think it's very likely they have contracted the virus
Ipsos's new online poll of 18-75-year olds finds that 17% of Britons think it likely that they have already had COVID-19, although just 4% of people think it very likely and the remaining 13% think it is fairly likely.  The majority (62%) think it unlikely they have contracted the virus or say they don't know (20%).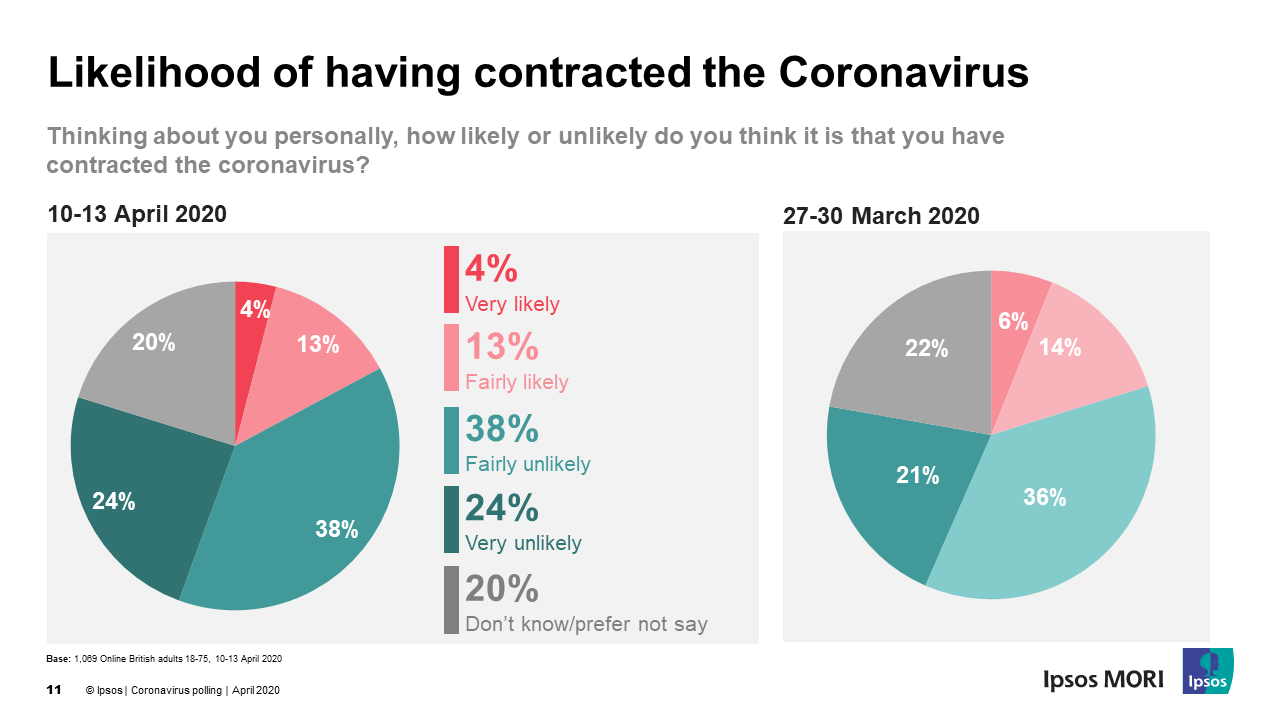 It is important to bear in mind that this is based on perceptions, rather than a clinical assessment. For example, analysis by Imperial College London suggests that 2.7% of the UK population may have been infected to date. The survey findings suggest there is a lack of certainty among the public over whether they have had the coronavirus or not. When asked 2 weeks ago, most felt fairly confident they could tell whether or not they had had the coronavirus, only 17% felt very confident (and just over one in five - 22% - said they didn't feel very confident they could tell).
The number of people that think they've had the virus has decreased in the last two weeks, while 17% think they've had it now, 20% thought they'd had it two weeks ago.
Technical note:
Ipsos interviewed a representative sample of 1,072 British adults aged 18-75. Interviews were conducted using its online i-omnibus from 27–30 March 2020.  Data are weighted to match the profile of the population. All polls are subject to a wide range of potential sources of error.