Driving compliance at the frontline
Interested in ensuring that frontline staff are adhering to regulatory standards and are treating customers fairly? Read this paper.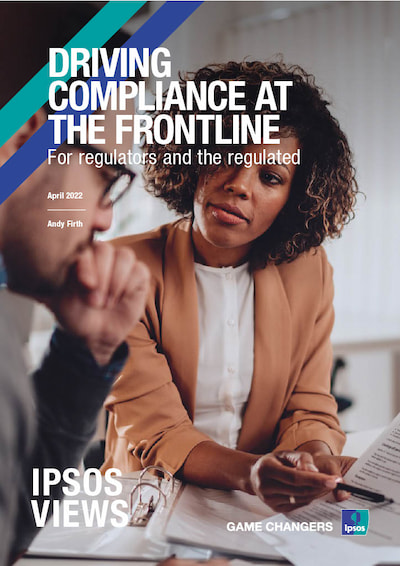 The goal of regulators around the world is to ensure that the markets they regulate are functioning well, that the companies they oversee abide by the law, and that consumers do not suffer the consequences of malpractice. It is mandatory for compliance teams to ensure their organizations comply with regulatory requirements – and prove it.
The pandemic has brought the relationship between regulators and the regulated into sharp focus, as organizations have had to react to new legislation at speed and ensure that staff adapt and adhere to rapidly changing regulations.
Both the regulated and regulators need to monitor performance effectively, on an ongoing basis. If organizations do not perform in line with regulatory expectations, and consumers suffer as a result, the commercial impact can be significant. The scale of regulator fines and consumer claims over the past decade is testament to the fact that too many organizations have failed.
Mystery shopping is a key methodology in the toolkit of both regulators and the regulated organizations they regulate. Traditionally, compliance mystery shopping has been widely used to assess face-to-face enquiries in the financial services sector, and more recently as a critical tool in assessing compliance with Covid-19 related legislation.
With the explosion of new channels and payment methods in recent years, many of which are more challenging to regulate via traditional methods, compliance mystery shopping is being used to assess performance across a range of direct channels (telephony, email, live chat, social media…).
And its use has become more widespread in other industries (including automotive, telecoms and 'restricted product sectors', such as alcohol and gambling), and to assess how different customer groups (such as vulnerable customers) are treated.
In this paper, our Channel Performance team shares their analysis and a series of case studies to demonstrate the effectiveness of mystery shopping in assessing regulatory compliance.
Our Ipsos Compliance Mystery Shopping Framework delivers realistic, robust and reliable data; laying the foundation for delivering actionable insights that drive change and commercial impact. It considers the following:
Deep understanding of the market and relevant legislation
No mystery shopping program can be truly successful unless the market and business context is fully understood.
Mirroring reality
Mystery shopping assessments must mirror reality, and this is particularly important where the enquiry relates to a complex product or service.
Covert audio recording
The gold standard when undertaking compliance mystery shopping – in countries where it is permitted, it is the recommend approach.
End-to-end process alignment
The provision of documentation is key in compliance mystery shopping assessments – helping to provide the 'full picture'.
This paper is recommended reading for any organization – regulators and the regulated – interested in ensuring that frontline staff are adhering to regulatory standards and are treating customers fairly.
The earlier in the process organizations identify malpractice or non-compliant behavior, the sooner action can be taken to prevent further escalation… and avoid multi-million claims and fines.
Download