Age of Uncertainty
America is in the midst of a fundamental shift. Hear more about the societal and business challenges occurring due to three separate but interrelated trends that Ipsos has been studying: (1) the erosion of interpersonal and institutional trust; (2) increased tribalization; (3) the end of the white majority, and learn how these trends impact consumer behavior.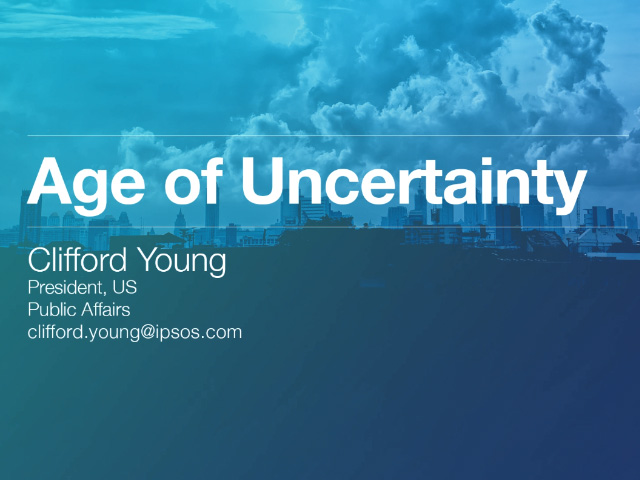 Ipsos' Clifford Young explains why there's been a significant erosion of trust in the U.S., and what that means for businesses.
---
Ipsos' Clifford Young illustrates the meaningful impact of increased tribalism and ideological polarization
---
Ipsos' Clifford Young explains how immigration is helping drive politics locally.
---
For more about Our Age of Uncertainty, download this 3-part analytical series.