Trick-or-treating doesn't scare Americans this year
Halloween is fast approaching, and it looks like most parents won't let COVID get in the way of the holiday's most treasured ritual this year: Nearly two in three parents (62%) say they're likely to let their kids trick-or-treat, according to new data from the Ipsos Coronavirus Consumer Tracker.
With the pandemic's delta surge receding in the hardest-hit parts of the country, Americans are loosening up once again, and Halloween looks to be the first holiday to benefit from that.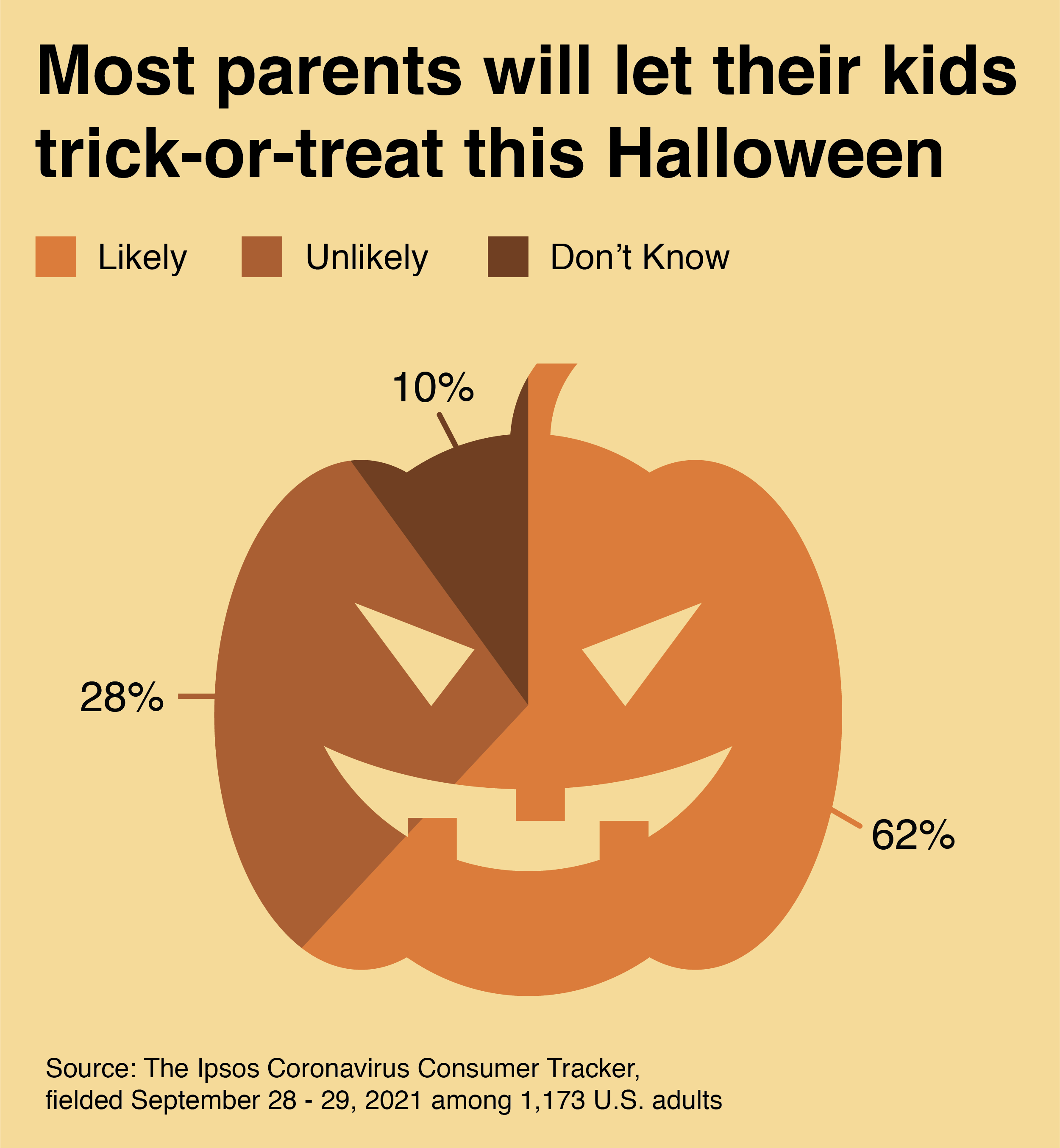 Last Halloween, nearly half of parents (49%) said they believed trick-or-treating was a large or moderate risk for their children; this year, less than one in three (31%) believe the same, according to data from the Axios-Ipsos Coronavirus Index. Nearly one in four parents (23%) believe there's no risk at all.
This is excellent news on the path back to normalcy, said Ivana Sinclair, a client officer at Ipsos.
"This time last year, the pandemic's path was so uncertain that no one was really sure what would happen until Halloween was actually here," Sinclair said. "But a month ahead of Halloween, the delta variant appears to be solidly retreating, and parents are taking the opportunity to grab back a slice of normal life. Hopefully, this will hold for the holidays this year."
In many ways, Halloween will be a trial run for the full holiday season that follows.
"Reinvigorated demand from customers will place more strain on a fragile supply chain that must meet a tight window of relevance," Sinclair said. "A strong performance here could earn loyalty from shoppers, giving them confidence to return for Thanksgiving, Black Friday and beyond. The race, once again, is on."
Download