Most Americans Who Plan to Travel in 2019 Say They Are Doing So to Relax or to Spend Time Together as a Family
Nearly half will travel in groups of four or more people this year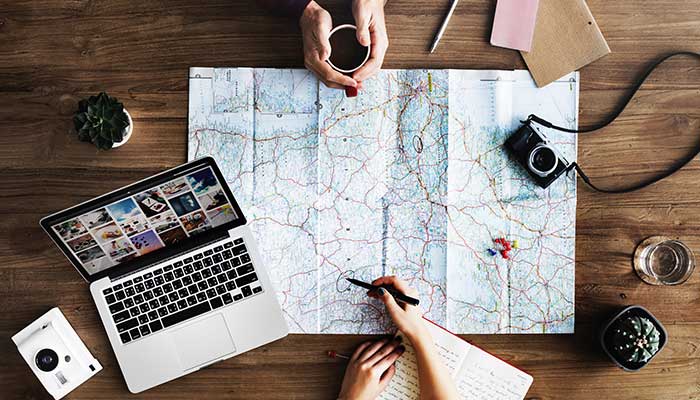 Washington, DC, January 28, 2019 — According to a recent online survey conducted by Ipsos on behalf of VRBO among Americans who traveled in 2018 and plan to travel in 2019, the top two reasons for planning leisure travel this year are relaxing (56%) and taking a family vacation (52%). More than a third want to travel so they can explore (36%) and one in five are traveling for a special occasion (18%). Nearly half (44 percent) of Americans who traveled in 2018/plan to travel in 2019 will travel in groups with four or more people this year — and one-third (30 percent) of those respondents are going even bigger by traveling with seven people or more.
About the Study
These are the findings from an Ipsos poll conducted January 10 - 14, 2019 on behalf of VRBO. For the survey, a sample of 1,067 adults ages 18 and over from the continental U.S., Alaska and Hawaii was interviewed online, in English. To qualify for the survey, respondents had to have traveled in 2018 and plan to travel in 2019. The precision of Ipsos online polls is measured using a credibility interval. In this case, the poll has a credibility interval of ±3.4 percentage points for all respondents.
The sample for this study was randomly drawn from Ipsos's online panel (see link below for more info on "Access Panels and Recruitment"), partner online panel sources, and "river" sampling (see link below for more info on the Ipsos "Ampario Overview" sample method) and does not rely on a population frame in the traditional sense. Ipsos uses fixed sample targets, unique to each study, in drawing sample. After a sample has been obtained from the Ipsos panel, Ipsos calibrates respondent characteristics to be representative of the U.S. Population using standard procedures such as raking-ratio adjustments. The source of these population targets is U.S. Census 2016 American Community Survey data. The sample drawn for this study reflects fixed sample targets on demographics. Post-hoc weights were made to the population characteristics on gender, age, and region.
Statistical margins of error are not applicable to online nonprobability sampling polls. All sample surveys and polls may be subject to other sources of error, including, but not limited to coverage error and measurement error. Where figures do not sum to 100, this is due to the effects of rounding. Ipsos calculates a design effect (DEFF) for each study based on the variation of the weights, following the formula of Kish (1965). This study had a credibility interval adjusted for design effect of the following (n=1,067, DEFF=1.5, adjusted Confidence Interval=4.9).
For more information about conducting research intended for public release or Ipsos' online polling methodology, please visit our Public Opinion Polling and Communication page where you can download our brochure, see our public release protocol, or contact us.
For more information on this news release, please contact:
Negar Ballard
Senior Account Manager, U.S.
Public Affairs
+1 312 292-8366
negar.ballard@ipsos.com
Marie-Pierre Lemay
Senior Account Manager, U.S.
Public Affairs
+1 613 793-1622
marie.lemay@ipsos.com
Download