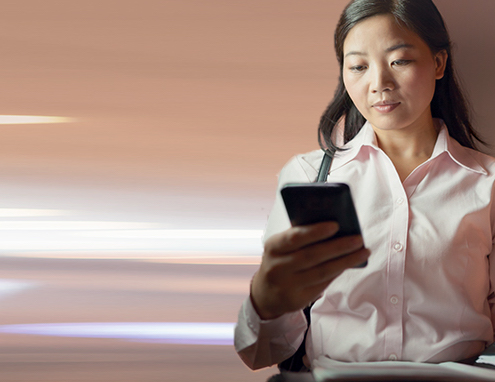 Customer & Employee Relationships: Ipsos Loyalty
OUR SOLUTIONS
Employee Engagement
An engaged workforce is a key driver of any successful organisation. Ipsos teams design programs that assess, benchmark and develop the level of engagement of your people. Our difference? We go beyond results and deliver meaningful insights and activation solutions that foster sustainable performance.
Client context
What is the level of engagement of your teams?
Are they supporting the strategy and ready to go the extra-mile?
What are the strengths and weaknesses?
How can you empower your managers to take action?
How digital times is impacting?
How do you define an Employer Value Proposition that is engaging your talents and appealing to external recruitment targets?
Solutions
Engagement Strategy Definition
Work with your organisation at a global and local level to define engagement strategies that make a real impact
Employee Engagement Survey
Assess the level of engagement across your organisation
Define the right components and indicators for your balanced scorecard
Leverage your engagement survey to become a tool that empowers your managers to drive change and engage their team
Employer Value Proposition definition & Monitoring
Develop a consistent employer value proposition
Attract high potentials to sustain your development
Test your recruitment campaign
Monitor your reputation online and off line
Evaluate your e-recruitment site
Case studies
A global leading energy case study [Employee Engagement Survey] → confronted with major changes, the company has placed engagement at the core of its HR strategy since 2012. Ipsos conducts its annual engagement survey targeting more than 140,000 employees in 10 countries. The initial goal was to set up a unique programme worldwide, to measure employee engagement, accompany the emergence of a Group culture and monitor the internal climate. The process is now deeply embedded in the organisation and the survey is considered a management tool that helps develop managerial practices.
An agrifood market leader case study [EVP definition and monitoring] → due to fast growth and ambitious recruitment targets, an agrifood market leader decided to revisit its EVP approach. Following a comprehensive desk research phase, a qualitative study was launched in 8 countries amongst both internal audiences (i.e. new hires, tenured employees and managers) and external audiences (i.e. young professionals in commercial and operations/engineering roles). A total of 60 focus groups were conducted by Ipsos in North and South America, Europe and Asia over a period of 1 month.