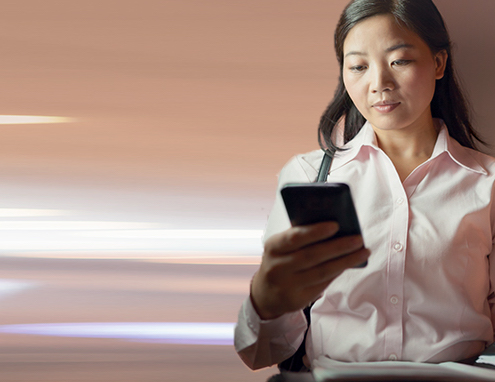 Customer & Employee Relationships: Ipsos Loyalty
OUR SOLUTIONS
Mystery Shopping
Ipsos' Mystery Shopping provides brands with in-the-moment feedback on their service delivery, helping them drive improvement across all customer touchpoints.
Client context
Can you guarantee brand compliance across your business network?
How do you ensure that your customer experience strategies are being implemented correctly and uniformly?
What checks can you put in place to evaluate whether your employees are delivering on the brand promise?
Solutions
With over one million mystery shopping tasks conducted globally, in more than 100 countries each year, we have helped implement customer experience strategies for many of the world's leading organisations.
Ipsos provides traditional face-to-face, telephone and online mystery shopping to all industries. Our solutions are delivered through the application of multiple technologies, including mobile app, audio and video recording. Some of the specialised techniques we use are: 
Web and live chat mystery shops - filming both the web and shopper simultaneously to learn "live" about the shopper's experience.
Micro-Shops – brief, in-the-moment shops, perfect for quickly measuring and understanding training and promotional execution.
Experiential mystery shopping - enabling staff to not just read the results, but to hear the tone, sentiment and voice of the customer.
All of our mystery shopping is completed by consumers who have passed our mystery shopper accreditation and who are well qualified and prepared to complete the relevant task.
Our industry-leading mystery shopping reporting app and web portal provides clients with access to their customer experience results whenever and wherever they need them. With dashboards, drill-down analytics, hot-alerts and customisable reports, our clients can easily digest our findings and share them with their businesses. 
Case studies
A U.S. wireless retailer which assesses 1,000 locations a month was able to identify that greeting a customer quickly has the potential to drive a 10% increase in conversion to purchase.
By combining their mystery shopping and enterprise feedback management (EFM) programmes onto one platform, a multinational retailer of auto and truck parts aligned their customer experience strategy and increased conversion rates. This resulted in over $500M in incremental revenue annually through performance management and closed loop customer feedback.
A Latin American retail powerhouse, with 800 supermarkets, home improvement department stores and retail stores across Argentina, Brazil, Chile, Peru and Colombia, increased transactions via their store branded credit card by 300%. We conducted 3,200 Mystery Shopping visits per month across the region and the program is credited with driving the wider use of their store card.