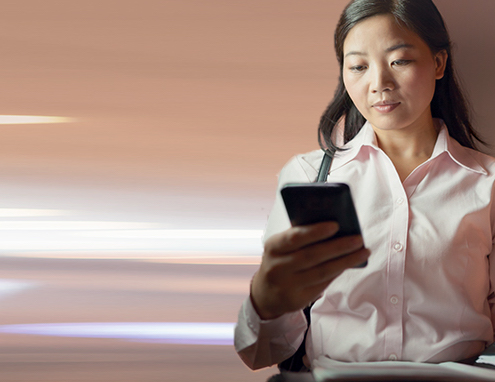 Customer & Employee Relationships: Ipsos Loyalty
OUR SOLUTIONS
Enterprise Feedback Management
Enterprise Feedback Management (EFM) collects customer feedback and combines it with all related data – from social media to operational metrics - to provide real time insight and predictive analysis tailored to the individuals in your organisation.
Client context
What are the best methods to efficiently use data to personalise interactions with your customers?
Can you monitor and interpret each and every customer interaction and experience in real-time across your organisation?
How do you combine the data sources sitting across your organisation to strengthen customer, employee, and brand relationships?
Solutions
EFM is not about one piece of software, one silver bullet, but an integration of technologies that will drive business results. We combine the Voice of the Customer (VoC), Voice of the Employee (VoE) and operational data into one platform to give our clients the tools to enhance touchpoints, resolve customer complaints, and monitor performance. Our clients can expect immediate benefit upon deployment – and in the future – as EFM technology, the market environment, and our clients' organisations evolve.
Our systems use advanced text analytics to make sense of unstructured data and suggest customised actions, so our clients can focus on taking action to improve customer experience. We deliver role-specific dashboards to empower our clients' workforces to make business decisions by giving all employees access to the data relevant to them in a digestible and actionable format. EFM allows for two-way dialogue between customers and employees, to ensure meaningful conversations that drive loyalty.
As experienced customer experience professionals, we have the knowledge to act as advisors. We have built up a portfolio of solutions from the best software companies in the world to allow us to tailor software to our clients' needs. Our expertise in selecting, designing, configuring, implementing, maintaining and enhancing cutting-edge comprehensive EFM software systems ensures that our clients acquire the best EFM software and have the systems in place to gain maximum business value.
Some of the sources we typically look to collate are CRM, sales, customer service, tech support, financial, operations, market research, social media and employee data. 
Discover how to optimise the design of Enterprise Feedback Management and Voice of the Customer programmes to maximise the ROI and reduce customer complaints and churn.
Case studies
We helped one of the world's largest automotive manufacturers to bring tactical management of customer issues to the frontline of thousands of dealers. We also provided insight to senior management on how to drive overall business goals.
We worked with one of Europe's largest telecommunications companies to reduce their share of unsatisfactory customers by 50% and reduce the number of complaints by 50%. This significantly contributed to improved customer loyalty, operational efficiency and one of the best EBITDA margins within the industry.
We are working with a leading insurance provider in the UK to change their operations, the KPI's the business is being judged on and the methods of empowering call centre agents. So far first time fix has increase dramatically and customer advocacy has improved by 40%.