20 Years Of Change Among Europe's Affluent Consumers
This year Ipsos celebrates 20 years of the European Media and Marketing Survey (EMS), or as it is called now, The Ipsos Affluent Survey Europe. 20 years of tracking the Affluent, with their disposable income and whom are disproportionately important to most marketers of products and services.
June 11, Ipsos released the Affluent Survey Europe 2015 and celebrated the 20 year Affluent anniversary in the Century Club in London.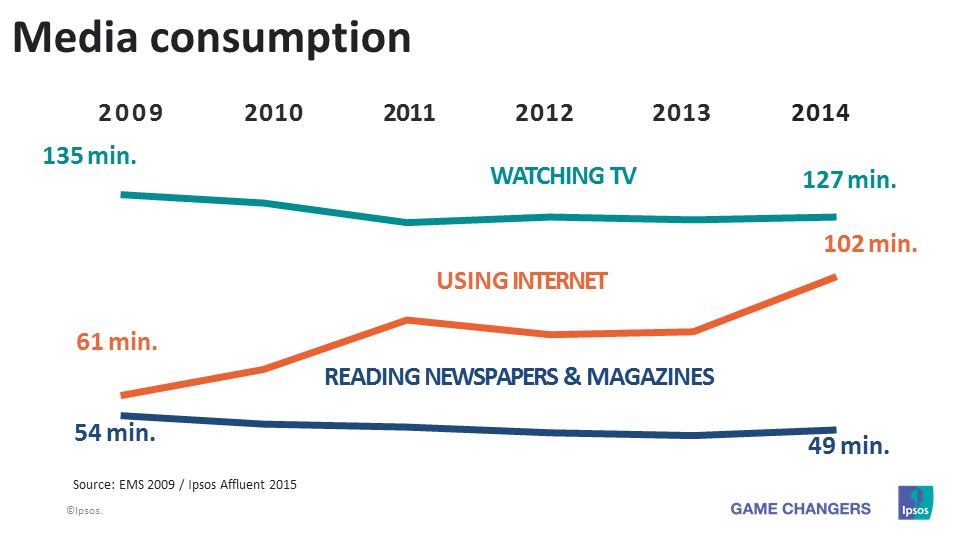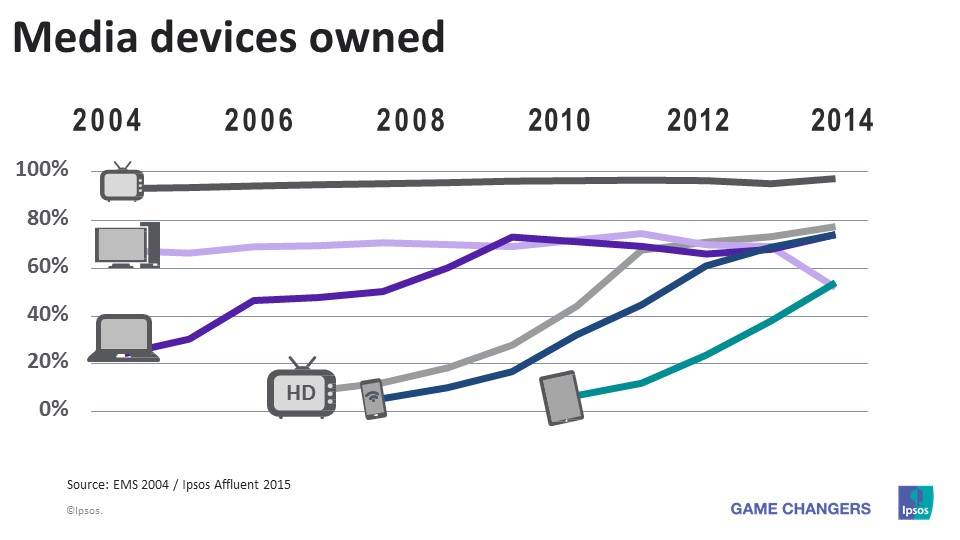 FUTURE
Making sense of fragmented media
• Adopt brand centric approach
• Add media brand engagement measures
Ask less questions, generate more answers
• Shorter and userfriendly interviews
• Investigate passive collection
Be the experts in the affluent field
• Insights in Affluent behaviour
• Regular updates of interest to the wider market