Beyond omnichannel to convergent commerce ecosystems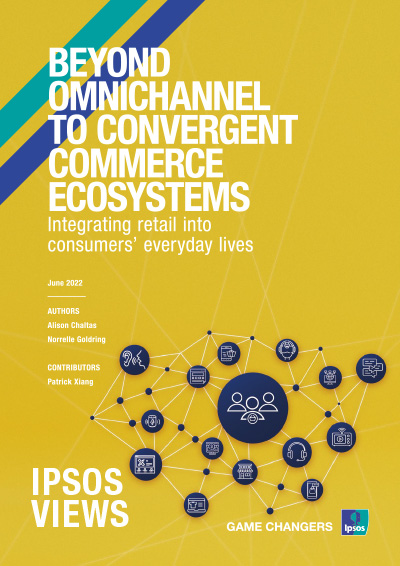 In recent years we have seen the change from multichannel to omnichannel, and now to convergent commerce. Beyond omnichannel to convergent commerce ecosystems examines the growth of consumer, retailer, and brand commerce ecosystems, as well as some strategies for establishing them and the opportunities they present, as well as the ramifications for businesses to compete successfully and develop meaningful customer connections.
Touchpoints are also merging; a particular touchpoint can serve numerous functions at once, such as awareness, education, and conversion. The consumer's ecosystem is a collection of nodes that make up their go-to touchpoints, channels, brands, and retailers.
Customers are often connected to successful ecosystems through a network of products and services provided by the organisation and/or through partnerships. These gain value as the ecosystem grows, thanks to personalised data-enabled experiences and regular customer involvement that extends beyond basic commerce transactions.
The advantages of an ecosystem for brands and retailers include expanded reach for more products and services, higher consumer loyalty, a higher return on advertising expenditure, and a stronger brand image established through product extensions and connections that use the mother brand and brand promise.
Around the world, new digital channels and touchpoints are rapidly expanding. Leading brands are transitioning from multichannel to omnichannel and finally to convergent commerce. Convergent commerce is driving the creation of retailer and brand ecosystems to better serve channel-agnostic customers with their own commerce ecosystems.
Companies must put humans at the centre of their experience and ecosystem design. New customer journeys and ecosystems need firms rethinking their strategy and relationships, as well as expanding their product and service offerings. As technology advances, these ecosystems will continue to evolve. Companies can gain a virtuous cycle of growth by operating across a synergistic ecosystem matched with the consumer's commerce ecosystem.
To learn more, read Beyond omnichannel to convergent commerce ecosystems or watch the videos below.
Moving beyond channel paradigms
The 24/7 commerce ecosystem
Achieving the virtuous circle
Redefining your business whilst keeping it human