Black Friday: Still the superhero of the shopper's year?
Looking ahead to Black Friday, which falls on November 29th this year, our new white paper takes us on a tour of the history of the prominent shopping event, setting out new challenges and how retailers can overcome them, as well as thoughts on the future of Black Friday.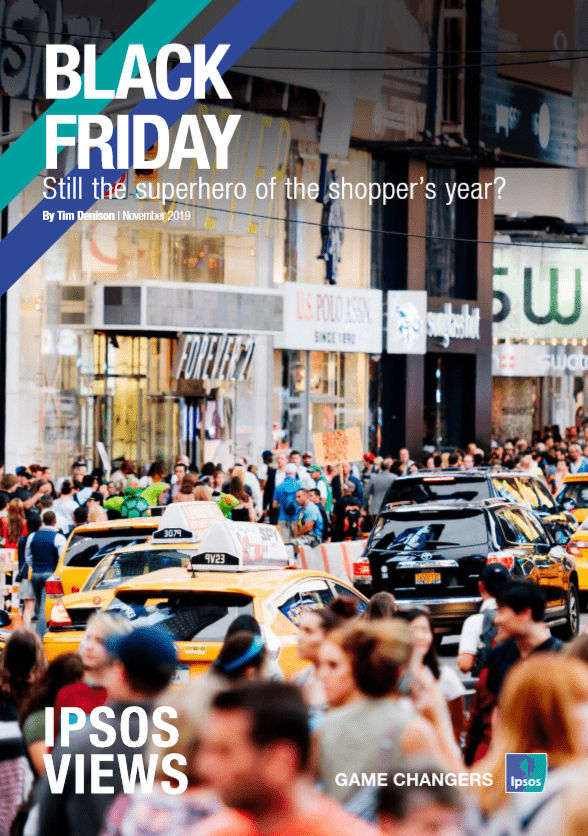 Black Friday continues to evolve. From humble beginnings some 50 years ago, Black Friday has now become a global retail phenomenon. From Spain to Senegal and from Israel to Iceland, shoppers around the globe now enjoy the November bargain-fest.
In 2018, sales on the day around the world were on average 6.6 times greater than a regular Friday. They were highest in Pakistan, where shoppers spent more than 115 times as much as a regular Friday, followed by Hungary (97 times) and Italy (45 times). By comparison, US shoppers spent 21 times their typical Friday spend and British shoppers 15 times as much.
Footfall looks to have peaked in more mature markets, and online is where the growth lies. With the omni-channel nature of retailing today, the former separation of Black Friday and Cyber Monday is no longer relevant, and the promotional period has melded into one.
The trend towards perpetual and deeper discounting across the peak trading period means that new approaches are needed if retailers are to stand out and continue to profit.
Every year there are lessons to be learnt from Black Friday. Another consideration is whether the impulsive and excessive bargain-buying that the event was founded on will continue to resonate with younger consumers who tend to be more concerned about responsible and sustainable consumption.
In this paper, we set out seven steps to a successful campaign. These include:
Make sure 'doorbursting' deals are still available on the day – there is a temptation to pre-release Black Friday deals as the launch creeps increasingly earlier.
Stress-test logistics – the short window of heavy discounting can create unprecedented demand and easily overwhelm the normal running of operations.
Make it easy, intuitive and fun to shop on mobile devices – optimisation and lightning-fast execution are game changers.
Prepare to put crisis management into practice – operational failures and brutal media exposure can risk damaging reputations if they are not dealt with speedily and effectively.