[EVENT] Ipsos at the MIE 2020
05 February 2020
- 06 February 2020
Jaarbeurs Utrecht
Netherlands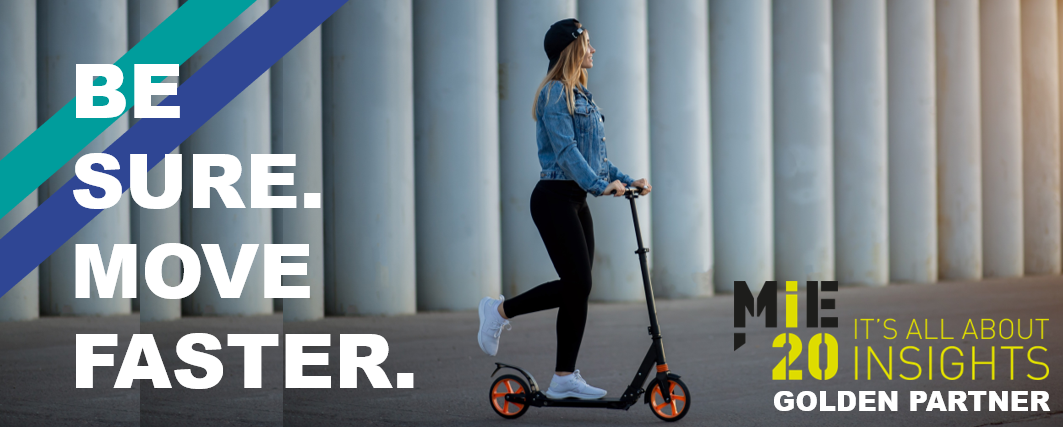 On 5 and 6 February, the annual MIE conference takes place in the Jaarbeurs Utrecht. This year, Ipsos will join the event with two interesting lectures where you will learn how to seduce the intuitive mind with your brand and innovations and discover what Fortnite can teach you about digital engagement. Below you can read the descriptions of the lectures in more detail.
Next to the two lectures you can also join our round table sessions where Chief Client Officer, Eric Landwaart will go into discussion about Do It Yourself research tools and what the effect of these tools is on the future. Read below the details.
Lectures
Digital engagement: what brands can learn from Fortnite
In a digital world, human thinking is still needed to get to truly useful insights. Using Fortnite as an example, we explain how we got to the heart of the game's success by focusing on the individual gamers and the culture that surrounds them. By understanding the factors which have driven the success of this game we are able to gain a valuable understanding of what will drive engagement for the generation of the future and how brands can leverage these insights for innovation communications and branding.
Presented by Stephen Johnson
Visit this lecture 5 February, 12:00 – 12:45 in the Ipsos Hall
---
Stop Scraping, Start digging! - How to seduce the intuitive mind with your brand and innovations
Digital transformation is leading to radically different consumer behaviour. Brands apply technology to interact differently with their consumers. These interactions lead to changing consumer expectations, which in return impacts how consumers make choices. All these elements make it harder to predict and simulate how people choose brands and products. Instead of just finding what drives the consumer on the surface, it is important to uncover and measure the behavioural dynamics below the surface. What drives their autopilot and what activates their intuition?
Presented by to be announced
Visit this lecture 6 February, 12:00 – 12:45 in the Ipsos Hall
Round Table
Do it Yourself; conducting research by yourself on the Ipsos panels, is this the future?
Speed is good, but not at the expense of the quality, reliability and actionability of insights. With this in mind, Ipsos developed a new Do It Yourself (DIY) research platform.
As a user, you have immediate access to a built-in panel of 100,000 members. Within 24 hours you program your questions yourself, put them live and have the results in a clear dashboard.
What do you think of this new generation of DIY platforms? Handy or not? How would you use it? Is this the future? And are research agencies still needed? We will show you how it works and invite you for a nice and solid discussion.
Hosted by: Eric Landwaart
Interested in a personal meeting? Ask your questions to our experts!
What marketing challenges do you face in your work and where do you look for the solution? Feel free to schedule a meeting with one of our experts to exchange ideas without obligation. Our experts listen to your challenges and think along with you in solutions. Contact Eric Landwaart via eric.landwaart@ipsos.com and let him know what challenges you face and he will get you in contact with the right expert.
Do we see you at the MIE? Visit us at Stand 19. Get your MIE tickets here.
Speakers :
Stephen Johnson, Head of Qualitative Capabilities at Ipsos in the UK-
Stephen is the Head of Qualitative Capabilities within the UK Media Development team, specialising in Media, Technology and Kids research. With 15 years' experience he works with the worlds leading media and tech brands to understand their audiences and how to optimise content and products.

Eric Landwaart, Chief Client Officer at Ipsos in the Netherlands -
In October 2007, Eric joined GfK, which was partly taken over by Ipsos in 2018. Eric played a key role in the transition of 50 new colleagues from GfK to Ipsos. With his broad background in research plus commercial responsibilities for driving change in various industries, Eric adds a strong point-of-view on how to make Ipsos' clients stronger and more future-proof for the challenges to come.