[EVENT] Research & Results 2017
25 October 2017
- 26 October 2017
Moc Convention Centre, Munich
Germany
Ipsos will be at the leading international trade fair for market research.
Market research is becoming ever more complex as the years go by. All the better that there are opportunities to experience the new innovations up close and not just read about them, to make new contacts from all around the globe, and to reanimate existing ones.
Wednesday, 25.10.2017, 10:45 - 11:30 am, Room 2
Meet the Millennials! How to communicate effectively with GenY.
Jonathan Gable, Ipsos Connect Germany
Wednesday, 25.10.2017, 16:45 - 17:30 pm, Room 3
Beyond the obvious. Getting more out of consumer reviews with Text Analytics and Advanced Statistics.
Matthias Tien, Ipsos Marketing Science Germany & Stefan Maas, Ipsos Social Media Exchange Germany
Thursday, 26.10.2017, 13:30 - 14:15 pm, Room 2
The perfect Marriage - How Artificial Intelligence and Market Research Curation Services gain actionable insights.
Dr. Mohini Krischke-Ramaswamy, Ipsos UU Germany & Martin Rückert, VP Cognitive Computing, Market Logic
Please visit us at booth 115.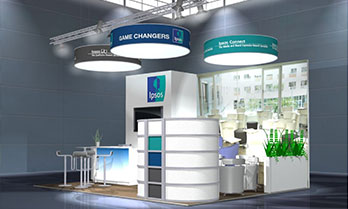 Speakers :
Jonathan Gable, Ipsos Connect, Germany

Matthias Tien, Ipsos Marketing, Germany

Stefan Maas, Ipsos Marketing, Germany

Dr. Mohini Krischke-Ramaswamy, Ipsos UU, Germany

Martin Rückert, VP Cognitive Computing, Market Logic