The Evolution of Entertainment in India
Using social intelligence data, this new briefing paper from Ipsos in India explores how the arrival of OTT media services are impacting entertainment consumption habits.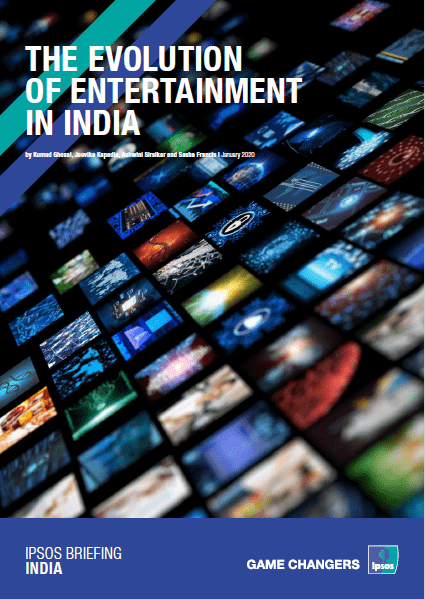 2016 witnessed the arrival of a revolution in content consumption in India, with the entry of OTT (over-the-top) media services such as Netflix and Amazon Prime. This has marked a big shift from the traditional tune-in, "consume-what-you-are-fed" model of conventional terrestrial, cable or satellite dish television, towards a new on-demand era of choice.
There are many factors that have been conducive to the on-demand model in India, the foremost being the growing penetration of internet and smart phones.
With the many economic and digital changes happening in the Indian market, the team in India set out to research how online and offline content stacks up against each other in the viewer's mind. One of the main sources of information for this is social media, as Indians are increasingly expressing their views online about almost everything.
Using data from our social intelligence tool, Synthesio, this briefing paper unearths some of the themes around the type of content, both online and offline, being discussed on social media in India. It highlights the key trends around what is being watched, and how, to understand what drives viewers. The paper also makes several predictions on future trends for offline and online content consumption.