Many think it's unlikely the economy will recover quickly once COVID-19 lockdown is over
Most negative about an economic recovery in hard-hit countries except China.
A majority of people in 10 of the 15 countries polled by Ipsos disagree that the economy will recover quickly once the lockdown from the coronavirus pandemic is over – suggesting a lasting impact.
People in Spain (76%), France (72%), Italy (68%), the United Kingdom (67%), Russia and Japan (64%), and Canada (62%) feel most strongly against a quick economic recovery in a survey of nearly 29,000 respondents conducted from April 9 to 12. Those in Vietnam (80%), China (68%) and India (63%) are most likely to say a quick recovery will take place.
At the same time, one of the countries most divided on this question is the world's largest economy – the United States - with nearly half of those surveyed (49%) disagreeing on a quick recovery, while 43% think it will happen.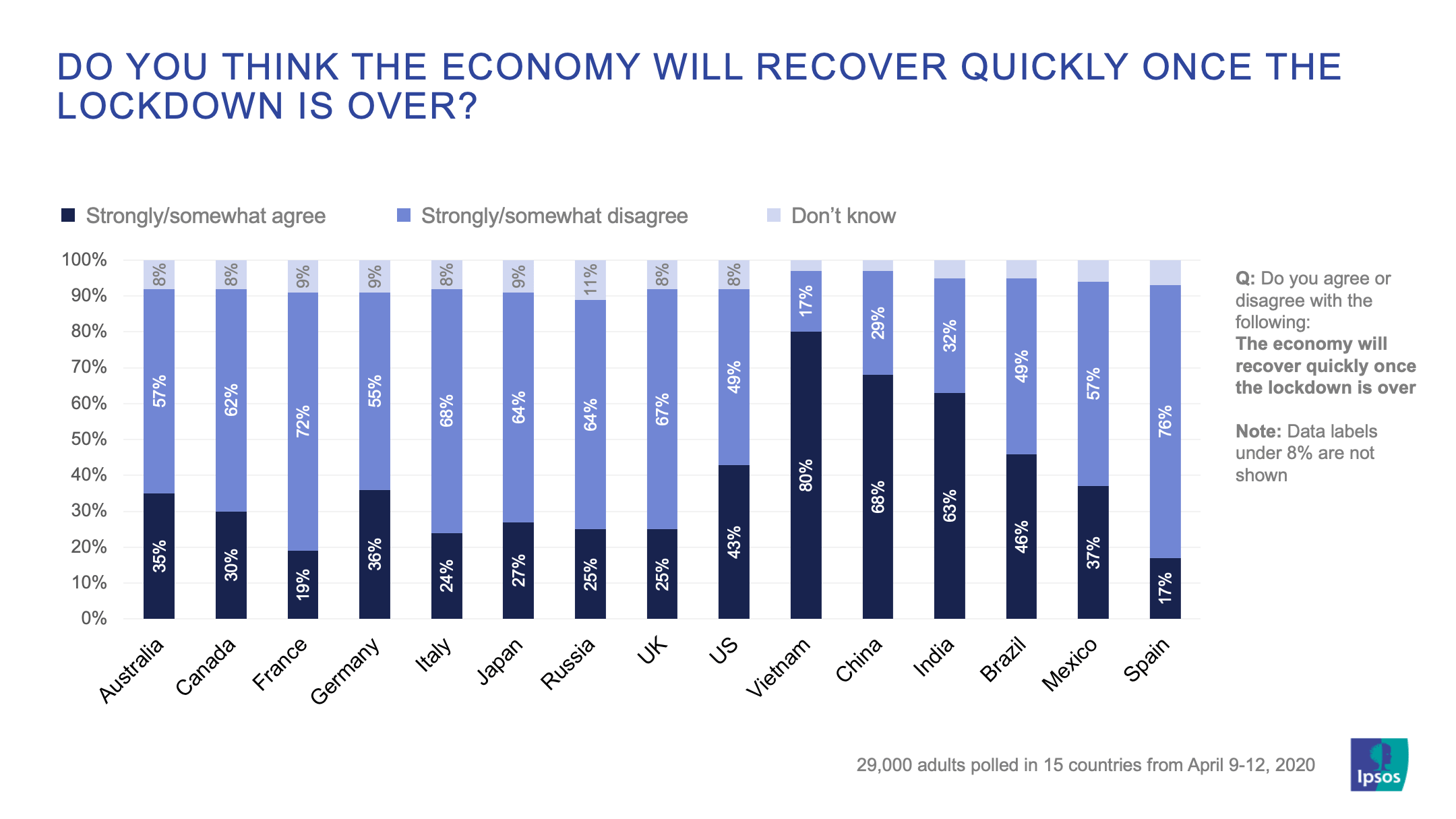 In terms of actions taken, majorities in India (56%), Brazil and Germany (54%) say all of the restrictions on travel and mandates for self-isolation will not stop the spread of COVID-19. That compares with majorities in China (63%), Australia (59%), Italy and Canada (58%), Spain (57%), the U.K., and Vietnam (54%) and France (51%) who think the restrictions do work.
Countries that have the seen the most significant change on this measure since mid-March are the ones where optimism has increased. Australia saw a drop of 17 percentage points in the number of those that agree the measures will not stop the spread of the pandemic, while the number of respondents in Japan fell by 13 points.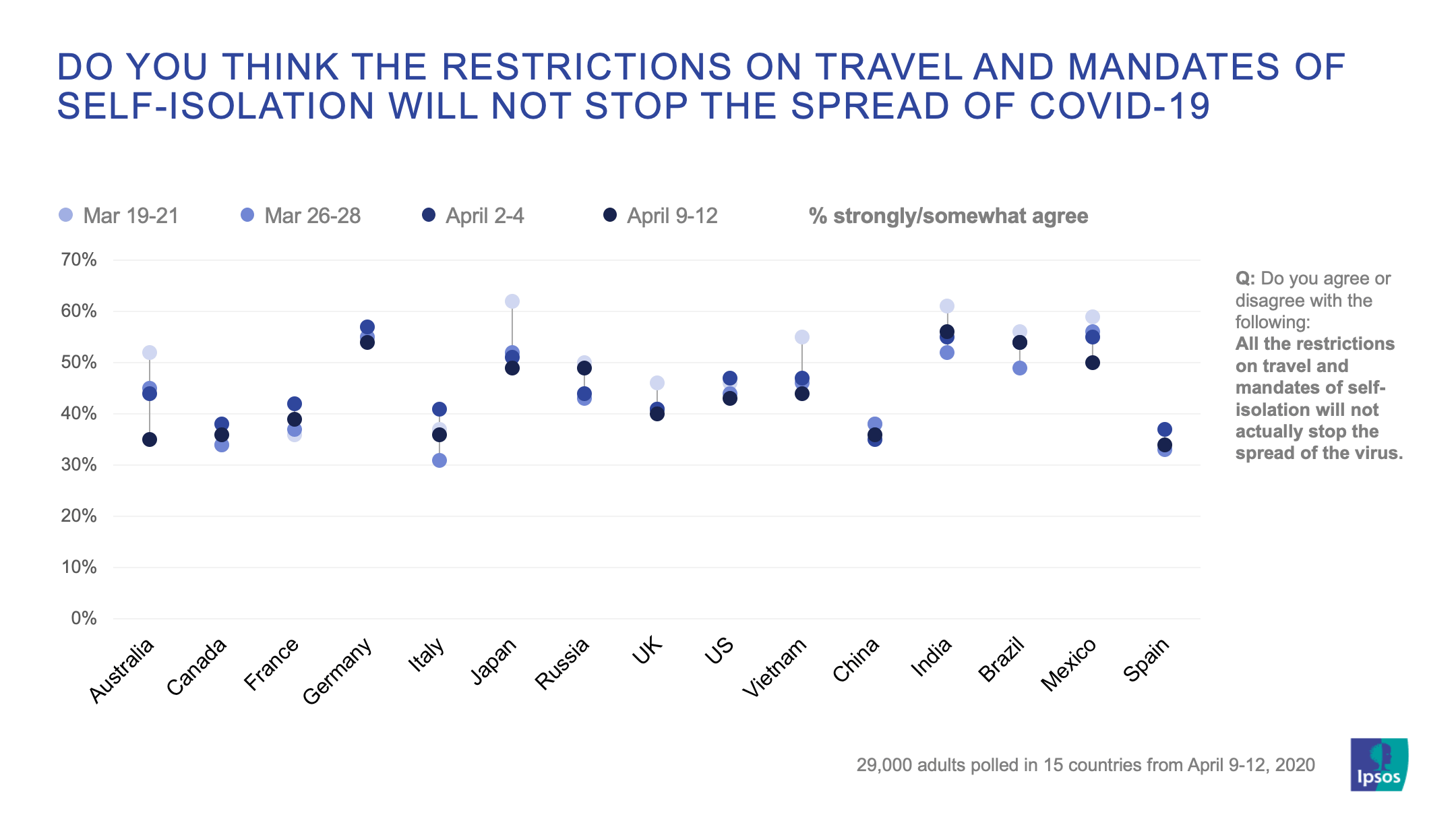 These are the results of an Ipsos survey conducted April 9th to 12th, 2020 on the Global Advisor online platform among 28,000 adults aged 18-74 in Canada and the United States and 16-74 in Australia, Brazil, China, France, Germany, Italy, India, Japan, Mexico, Russia, Vietnam and the United Kingdom. Where available, tracking results from previous studies, conducted through March and selected results from February are referenced by date.