Multi-source healthcare data
The world of pharma business insight is likely to change as it embraces a multi-data source reality.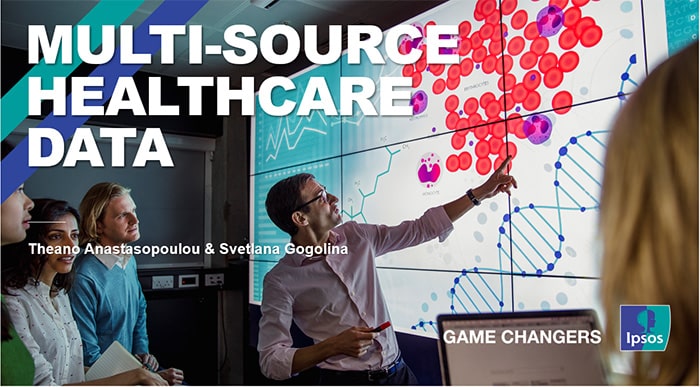 Big Data and data science are increasingly disrupting established marketing and commercial practices in pharma organisations, affecting drug development, clinical trial design, health service delivery and diagnostics.
Information comes from new data sources – structured and unstructured, requested and unrequested – while powerful analytic tools can be put to work to make sense of what would be an otherwise unmanageable mass of data.
Analysing and integrating data from a variety of real-world sources allows pharma companies to better understand stakeholders they interact with and to become more customer and patient-centric. Primary research also has a central role, filling in any gaps and adding the 'human stories' behind the data.
Our paper presents a three-stage analytics pathway and Ipsos' expert guidance on how best to manage data for business insights in pharma.
The authors state that:
The unconventional combination of data science and qualitative research will be key for marketing insight professionals of the future, with qualitative research likely to become the best friend of a data scientist, and vice versa.