Russia TrendVision 2019
We are ready to announce our updated overview of Russian trends - TrendVision 2019. Current socioeconomic trends, demographic changes and main consumer trends in Russia.
TrendVision is an annual overview of current trends in Russian which our Ipsos team makes. The main idea of the overview is to fetch out and analyse main tendencies in socioeconomic development, Russian demographic changes and main consumer trends.
We run an additional survey this year to verify and illustrate our assumptions of trends by experiment.
What are the main trends we describe in this overview?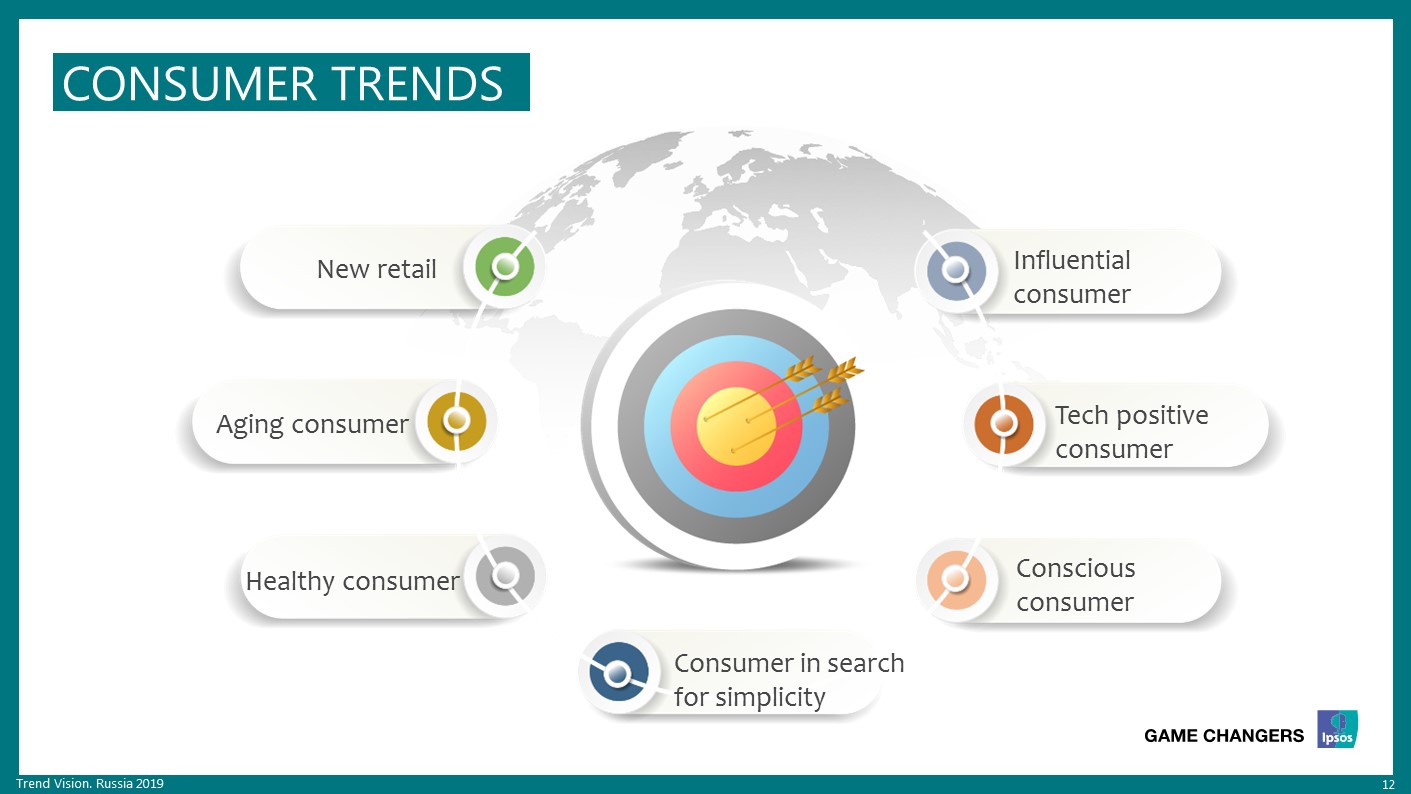 Main events in 2018 affecting the economy of Russia:
May 2018: The Decree «On the national goals and strategic objectives of the development of the Russian Federation for the period up to 2024» was signed.
October 2018: Pension Reform for 2018-2028. The gradual increasing of the retirement age from 55 to 60 years for women and from 60 to 65 for men within 2018-2028.
November 2018: VAT to be increased from 18% to 20% starting from January 1st 2019.
Download