Spilling the Tea on Gen Z in MENA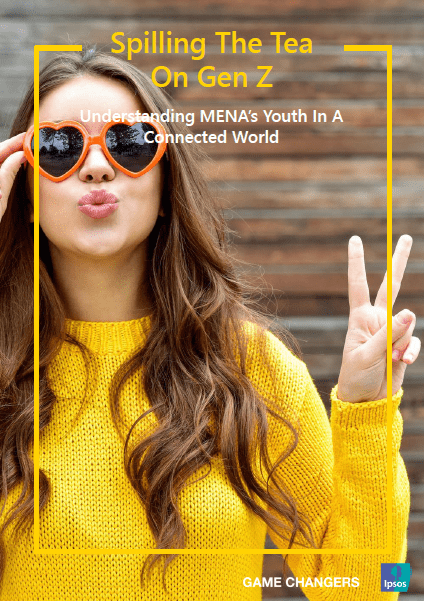 Generations are typically defined against larger traits that are a product of the time they are born in. There are the Baby Boomers who are a generation that grew in affluence and consumerism and still have enormous influence on their economies. Their successors, Generation X, saw and drove a shift in societal values; moving from the more family focused Baby Boomer mentality to one of self-actualization. Millennials witnessed the transition of technology from analog to digital and further heightened Gen X's sense of self-actualization becoming the "me-generation". Finally, today's up and coming generation, and the coveted subjects of many marketeers and brands, are Generation Z; digital natives born into the era of social media.
While nuanced, these definitions largely stand true across borders; specifically, in recent years where the internet has leveled the global playing field. Connectivity and the rise of an "influencer generation" has allowed for a cross-cultural exchange bringing people closer in thought and principle. However, and as a result of this latest generation who want to build a more distinctive identity for themselves, a rise in localization is trending. Gen Z in MENA are taking inspiration from their global counterparts and adapting it to fit their surroundings and culture, despite the challenges that may come with it; which begs the question: is there a unique MENA Gen Z experience? Or does the universality of youth extend itself to this region?
To understand what this generation is all about and to explore MENA's influence on them, Ipsos spoke with Gen Z'ers across the region to understand what makes them tick. Through 10 focus groups conducted in Morocco, Egypt, Jordan, UAE and KSA, we discussed a variety of issues ranging from connectivity and influence, to exploring their expectations from brands in today's digital world, so we can uncover the opportunities available for marketeers to truly connect with them and create relevance.