12 points to….? What Britons think about the UK's Eurovision chances
Half of Britons think it is likely the UK will get no points in the 66th Eurovision Song Contest Final this weekend despite promising odds at the bookies.
In a new survey by Ipsos, half (50%) of Britons think that the UK will once again receive no points (nul points) from the Grand Final of the Eurovision Song Contest being held on Saturday the 14th May in Turin, Italy. This is despite the fact that the current UK act Sam Ryder is second favourite to win according to the bookmakers. Even among those who are likely to watch the Eurovision, there remains much pessimism with just over half (53%) thinking no points is likely.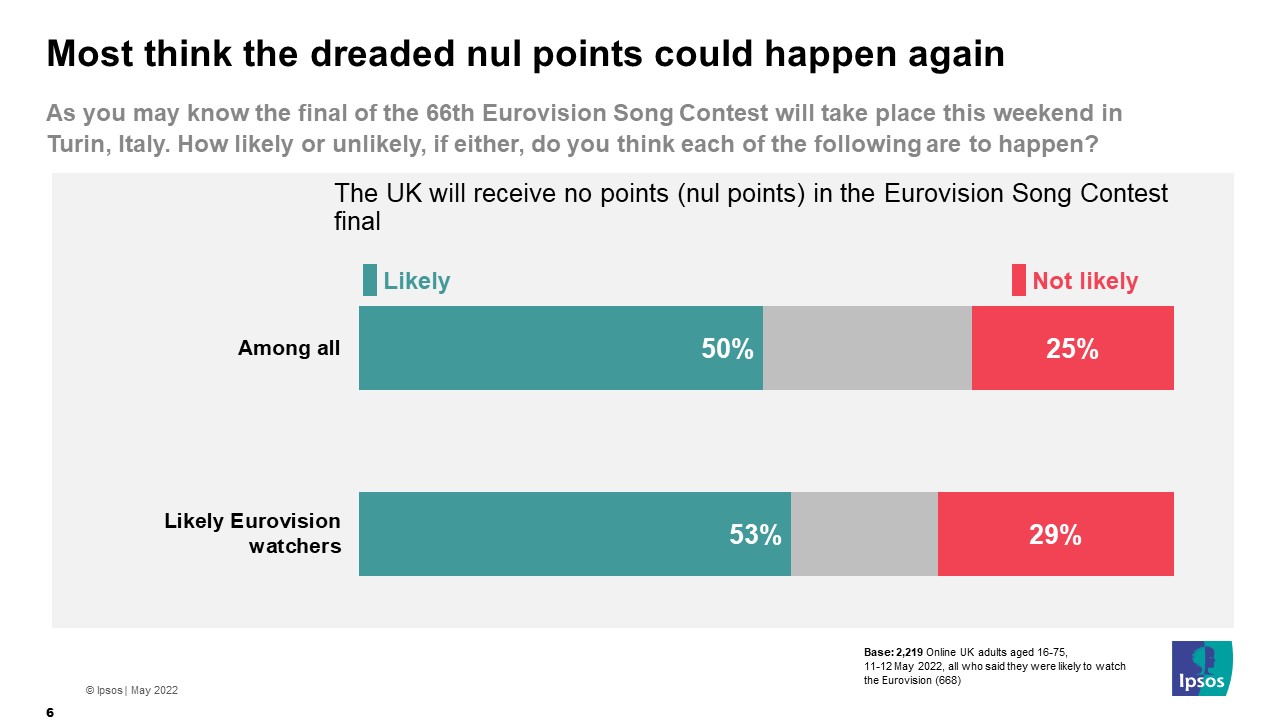 Ukraine's chances of Eurovision victory on the other hand are viewed as strong, as62% think it is likely Ukraine will win. There is though perhaps some recognition of the buzz around Sam Ryder and the reshuffle of the UK's selection process as around a quarter (27%) of potential Eurovision watchers think the UK could win, although 6 in 10 are still pessimistic (and amongst the public as a whole, only 11% are optimistic for the UK's chances).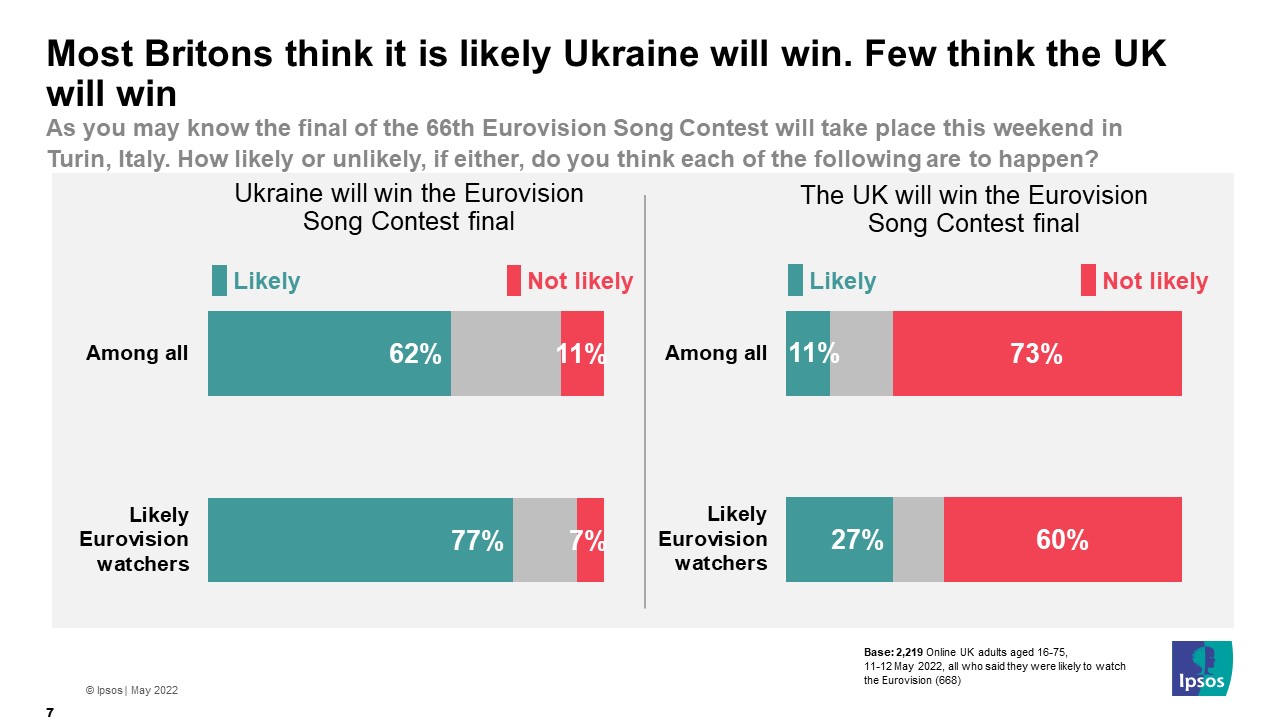 The Eurovision continues to attract viewers. Three in ten (29%) of Britons think it is likely they will watch the Eurovision this year. 25-34 year olds are most likely to watch the Eurovision with two in five (43%) thinking it is likely they will watch compared to one in five of 45-75 year olds. Of those who think it is likely they will watch the Eurovision Grand Final voting is the most common engagement (42% among likely watchers) followed by attending or hosting a Eurovision party (33%).
Technical Note:
Ipsos interviewed a sample of 2,219 adults aged 16-75 in the United Kingdom using its online i:omnibus between 11-12 May 2022 (including 668 likely watchers).  Data has been weighted to the known offline population proportions for age, working status and social grade within gender, government office region and education.  All polls are subject to a wide range of potential sources of error.