COVID-19: We are the 'underlying conditions'
How has life changed for those most at risk from COVID-19? New interviews with several people with 'underlying conditions' uncover the fears, frustrations and fortress-building kickstarted by this global coronavirus challenge. Download the paper to read more.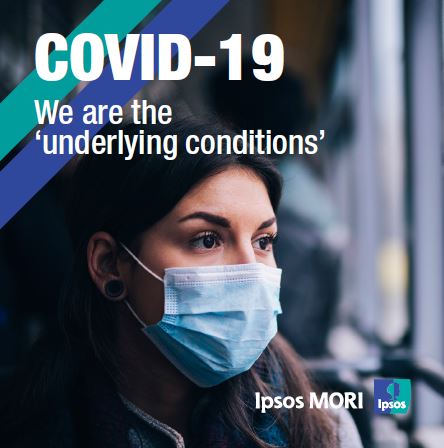 Ipsos's Ethnography Centre of Excellence has been engaging with people who have underlying conditions, exploring how they are adapting to life in the face of the COVID-19 pandemic.
Our ethnographers have pulled together an unfiltered view of their stories to develop an empathetic understanding of in-situ behaviours and beliefs. During this pandemic, unprecedented in living memory, our research will help us stay close to patients, understanding their lived experience in troubled times.
While the news that it is the elderly and those with underlying conditions are most at risk has reassured most of the population outside of these demographics, those who fall within it are feeling left behind. This collection of interviews should act as a clarion call to both government and public service responses, and emphasise the importance of individual distancing and hygiene actions. Above all, we hope it encourages an empathetic understanding of those people most at risk but may not be recognised, who say:  "We are the 'underlying conditions', and we count!"
For more information about this piece, our other qualitative research or Ipsos's wider work on the COVID-19 crisis, please contact Lucy Neiland.
 
Note: Researchers fully observed UK Government recommendations on social distancing while conducting this research, in addition to normal research guidelines.