Hysterical Health: Unpicking the cultural beliefs that shape women's healthcare
The Hysterical Health report by Ipsos explains how culturally embedded beliefs about gender might be shaping healthcare practices in the UK.
I think sometimes perhaps myself and definitely colleagues would be more likely to believe a man if they said they had pain … in general, people are more reluctant to believe women when they say they have got pain
General surgeon, female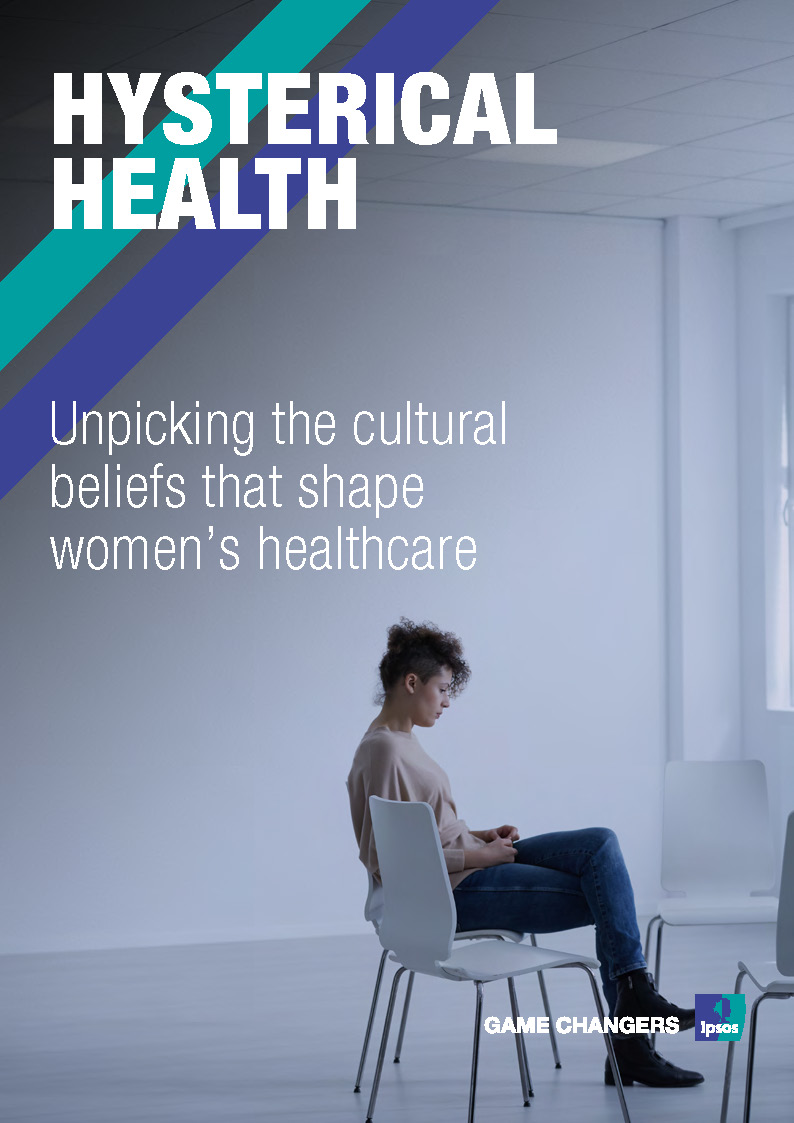 These words from a surgeon currently practising medicine in the UK may reflect a wider cultural pattern influencing the way women are perceived by healthcare professionals (HCPs) and therefore their experiences of healthcare.
Whilst women in the UK have a longer life expectancy than men, we found that they spend comparatively more of their lives in poor health. We can see how historical perspectives on women's bodies have set the stage for some of the deep-seated cultural assumptions we see today.
This paper "Hysterical Health: Unpicking the cultural beliefs that shape women's healthcare"  explores how culturally-embedded beliefs about gender influence healthcare professionals'  behaviours and what needs to change to potentially level the playing field.
More on the topic
Discover more in our webinar featuring Kelly Beaver MBE, Chief Executive UK & Ireland, Ipsos experts Lucy Neiland, Healthcare Anthropologist and Helen Bennis, Senior Healthcare Director, alongside guest speakers: Joy Francis, co-founder and executive director of Words of Colour, Kate Jarman, Director of communications and corporate affairs at Milton Keynes University Hospital, and Ian Roberts, Professor of Epidemiology at the London School of Hygiene & Tropical Medicine.
Contributors
Paper by Lucy Neiland and Louise Wilkie. Research and analysis by Lucy Neiland, Helen Bennis, Surita Gangarh, Louise Wilkie, Belinda Lartey, Angus Grant, Deana Kotiga, Emily Delany, Emma Lambert, Ellie Tait, Don O'Connor, Matthew Dewhurst.