What do journalists really care about when appraising your organisation?
At a recent webinar, we shared our latest polling of business and financial journalists, including; what makes outstanding press relations and the views of journalists on ESG.
Download the Business Journalists presentation slides
Using insights and data from our latest survey of Business Journalists, consistent findings year-on-year show that the fundamentals for outstanding press relations are; speedy response to queries and requests (44% mentions), access to top executives and decision-makers (40%) , and transparency.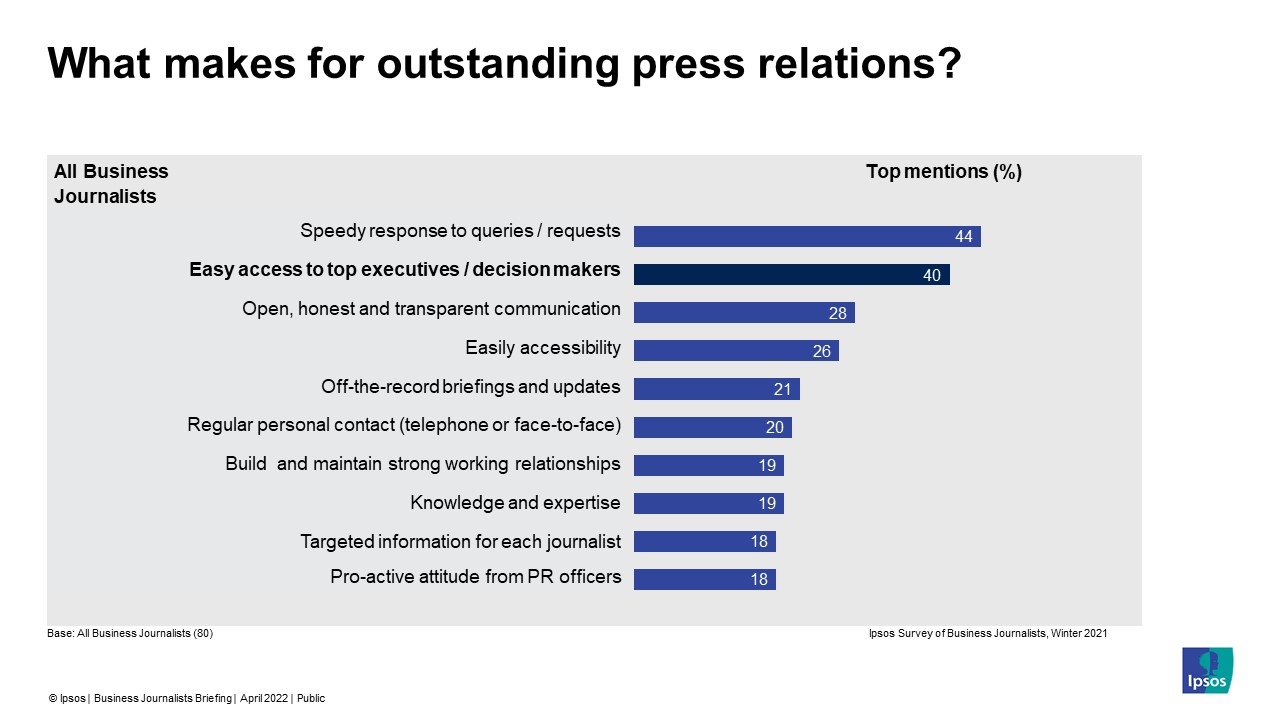 The importance of ESG (Environmental, Societal and Governance) has also gained prominence and of the three ESG pillars, 44% of business journalists see governance as most important right now. As one business journalist told us,
"[ESG is] a becoming ever-more discussed and important, from customers to the general public. The public will also be expecting companies to actually be doing things, it's becoming much more critical – how they spend their money and who they spend it with."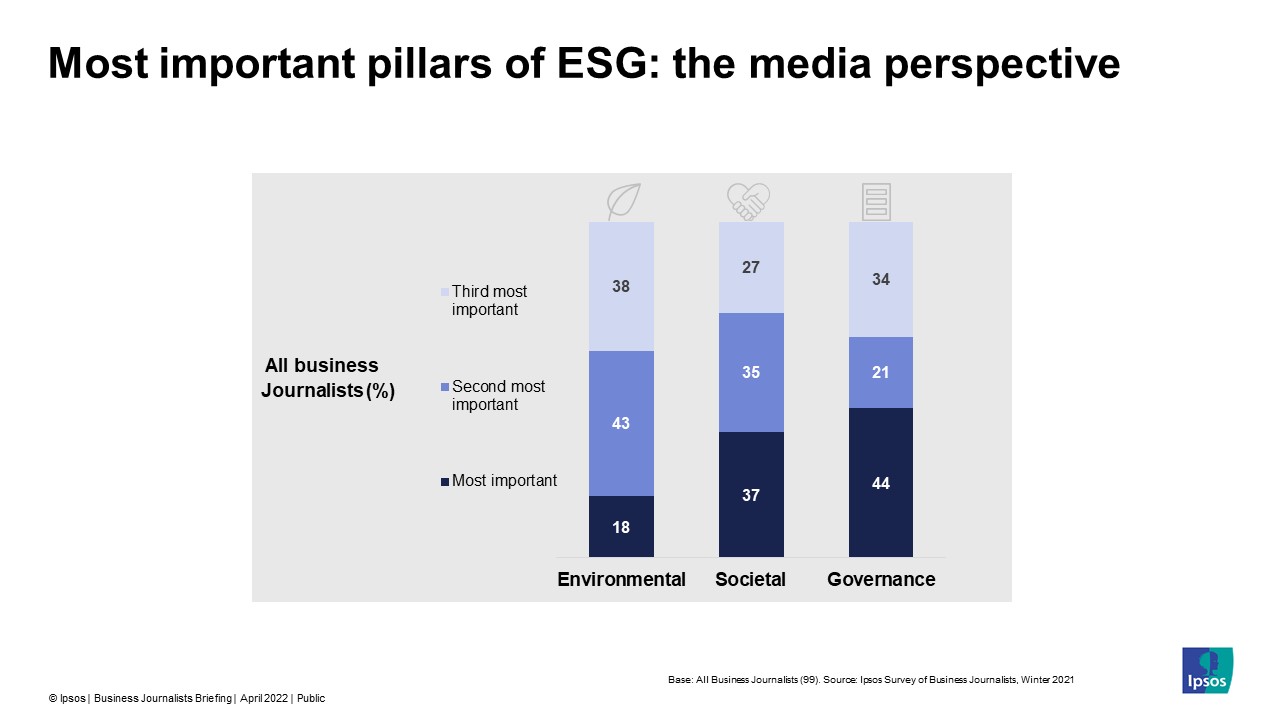 The webinar concluded with some final thoughts for press and media relations teams trying to engage with this influential audience:
Journalists are keen to get an informed view of events – and their door is open. Engaging with them is critical to an organisation's reputation.
Journalists want to hear from PROs (press relations officers) – they have a critical role in safeguarding and building reputation. But, they also want to hear from employees and the C-suite.
ESG is here to stay and is relevant to stakeholders beyond investors. As such. employee advocacy and closing any 'say-do' gaps is highly important.
Ipsos' Business Journalists survey provides our clients with in-depth insight into the views of the UK's top business journalists, based on personal face to face or telephone conversations. It gives a detailed understanding of journalists' views of an organisation, and in their words, 'direction on how to improve the impact of your media relations'. Ipsos run two surveys per year and the summer survey is about to start.
You can still sign up by 29 April or late September for winter. Please get in touch with Thomas-Fife-Schaw or Guto Hunkin for more information.