Chuck Klosterman's GenPopQ: Are we better off?
Klosterman wanted to know if people thought the world was a better place in the past and in the future.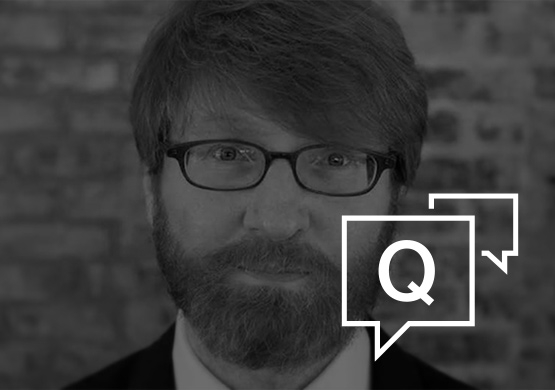 As part of a GenPop Q&A we ask the subject to give us a question to field on the Ipsos Omnibus. Klosterman wanted to know if people thought the world was a better place in the past and in the future.
GenPop: Why did you want to ask this?
Klosterman: It plays into the idea of nostalgia and particularly nostalgia for experiences you did not actually have. I find it interesting when I talk to a young person who loves [the movie] "Dazed and Confused" and loves the '70s even though they were born in the '80s or the '90s. That's very intriguing to me.
GenPop: We think we are better off than we were in the distant past. I guess people remember where they were 10 years ago, right before the economy fell apart.
Klosterman: When I look at the responses, the ideas about the past are almost shockingly predictable. Sixty-five percent agree that the world is a better place than it was 100 years ago, but that means one third disagree. It was 1916, so there's really no air conditioning. There's no indoor plumbing for the most part. Horses are more meaningful than cars. And a depression is absolutely coming but they're like "it was better then." It would be fascinating to do the follow-up like, why did you think that? Would they say "global warming?" Would they say it's political?
GenPop: Looking at the "world will be better" questions, we're a little less hopeful for that.
Klosterman: In both categories, Millennials are pretty staunchly of the opinion that the world will be better. As someone who would be classified as a Generation X, what I remember about my 20s is the idea that my life would be better but the world will be worse. It was this strange kind of cynical optimism that the world was getting worse but I individually will be OK. These suggest that Millennials think everything will be better. [Looking at the cross-tabs] book readers tend to think the world will be a better place in five years. So, reading books makes you optimistic. I wouldn't have put those things together. I wouldn't have said they were opposed. I wouldn't have thought reading books would have much impact on how you think about the nature of life in the future. To self-identify as a non-book-reader that's a telling statistic. I would be interested in their views on almost anything because they're taking an adversarial relationship with the one thing that is universally seen as a reflection on intelligence and intellect.
See the full topline results on Ipsos.com.