Five packaging design trends that make you want to buy
Growing up, most of us were taught that it's what's on the inside that counts; we shouldn't judge someone buy their looks, or a book by its cover. But, for most of us, when it comes to the products we buy, packaging matters.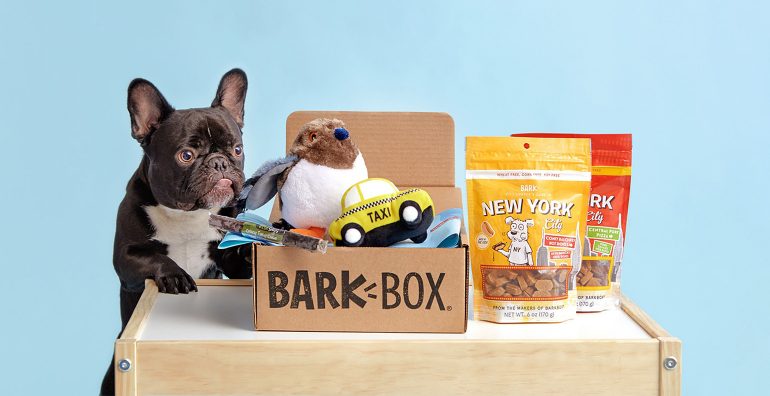 In a recent online survey conducted by Ipsos on behalf of the Paper and Packaging Board, most consumers (72%) say that a product's packaging design influences their purchase decisions. Given the amount of resources companies put into designing — and re-designing — their packages, this probably shouldn't be surprising.
Like fashion or home décor or any other facet of design, packaging design follow and leads trends. Here are some of the ways that product containers to wraps are evolving in stores and online.
Less is more, to a point. The minimalism trend is everywhere, from the Konmarie method of purging all material objects that don't "inspire joy" to the Scandinavian-inspired interiors du jour. The same is true of consumer goods packaging as brands are finding simplicity can evoke a feeling of quiet confidence — they're not trying too hard to prove anything. Examples are Covergirl's new black and white packaging, which allows the color of the cosmetics to shine, and Brandless products which tout the product itself rather than a brand name as proof.
Don't be afraid of a good pop of color. While minimal black and white will never go out of style, there's definitely room to play with color and capture attention on the shelf. Diet Coke has done this, aligning their new flavors (and slim, modern can) with bold colors to drive differentiation and a bit of excitement. Another example is Target's WineCube, which uses bright, saturated colors to stand out in the wine aisle – often a sea of similarly-colored bottles with beige labels.
People want transparency, literally and figuratively. More and more, consumers demand information about what's in the products they're buying and where they're coming from. RXBar leans into this by featuring the bar's ingredients front and center. Mission Organic Uncooked Tortillas uses both a see-through package as well as a clean ingredient call-out to show how fresh their product is.
Green still means go. By now, sustainability is more a necessity than a trend. Starbucks has recently launched strawless sip tops for their cold drinks, offering environmentally-conscious consumers an option to ditch the chain's iconic green straws and save some plastic. Boxed Water and other beverage companies are also ditching plastic, opting for easily-biodegradable cardboard instead.
Think outside the box. With more shopping happening online, people can now expect a second-level of packaging with the products they purchase. Some brands are choosing to make this an experience in and of itself. Beauty brand Glossier sends pretty, "millennial pink" packing — complete with affirmations — that are just begging to be shared on Instagram. Similarly, dog supplies subscription box BarkBox goes paws-to-the-walls by building kitschy dog-centric designs into everything they send to consumers.
---
This article was originally published in GenPop, a new online magazine from Ipsos about people and what makes them tick. Click here to read other articles equally as great.