How will our food preparations change?
Does our food come to us, do we go out, or do we cook at home?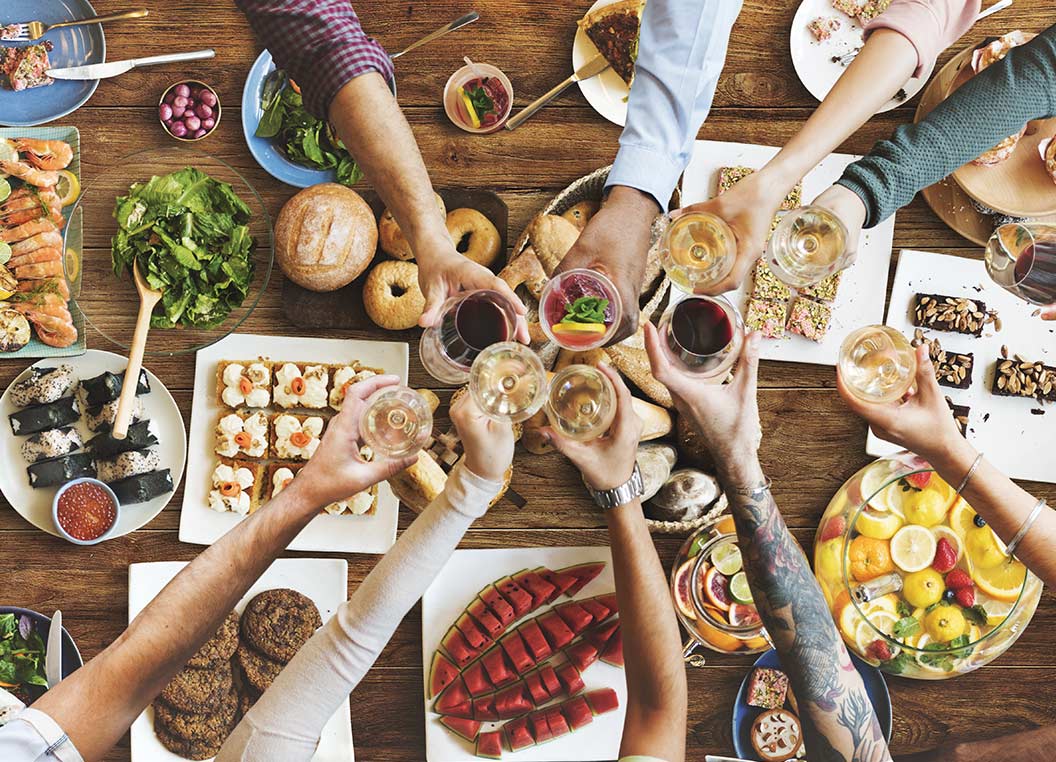 These are big questions with broad implications. Ipsos asked people to predict the short-term future to see how things might change for themselves. The global results are in the spread on pages 18 and 19.
In the U.S., younger Americans think, to Rick Bayless' point, that they're likely to cook as many (48%) ormore (39%) meals at home than they do now. They're also the most likely age group to say they'll increase the number of meals and groceries they get delivered, and to eat out more. The future can be summed up in one word: choice.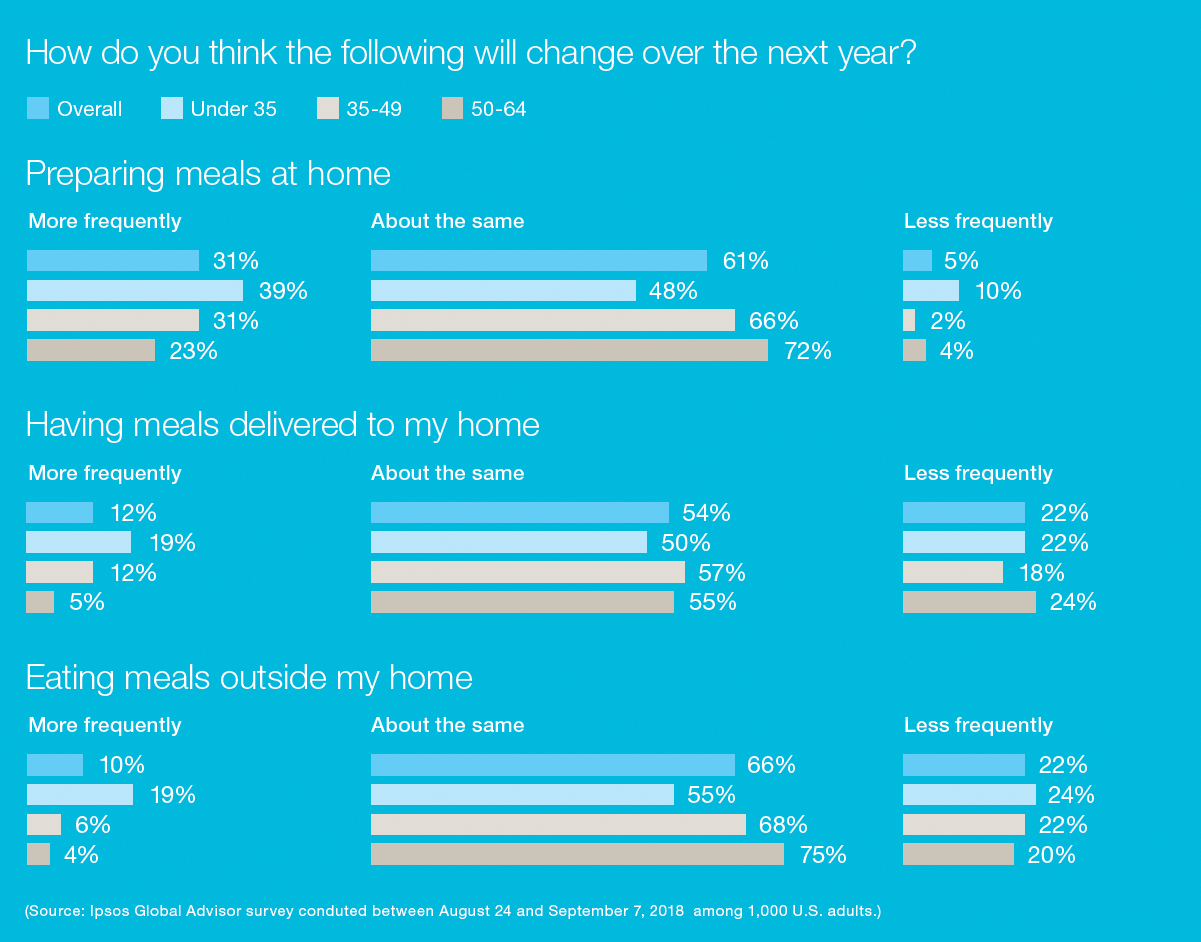 ---
This and related food topics are further explored in our quarterly magazine, What The Future. Click here to download our fall Food edition featuring exclusive new research from Ipsos.