Creative Corner powered by Ipsos
Ipsos experts discuss how to unleash creativity and create strong ads that will leave a lasting impression and generate positive business outcomes.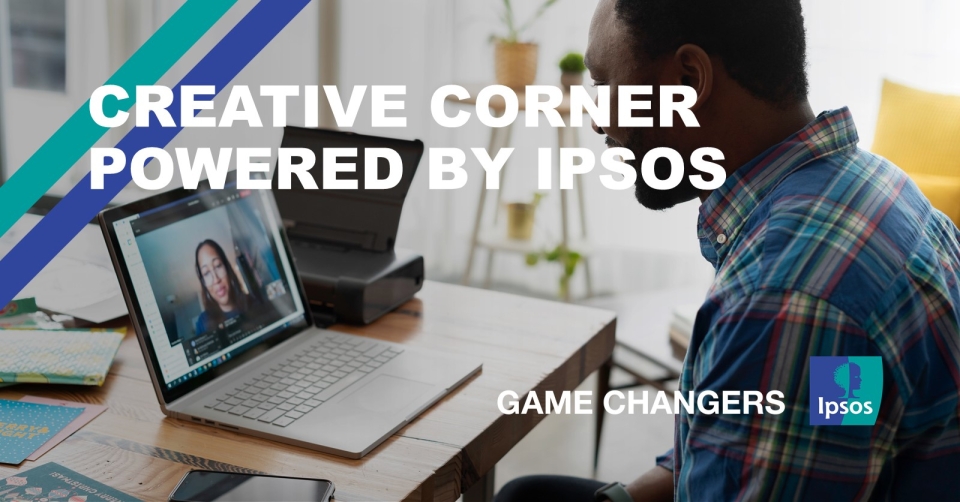 In the Christmas 2022 special edition of Creative Corner, Rachel Rodgers joins Creative Excellence experts from around the world to discuss all things creative for this Christmas. Unwrapping the key drivers of some of the most effective Christmas ads from this year, the team also explores whether people want to see festive advertising this year, given the economic climate and current context.
---
In this Cannes Lions 2022 special edition of Creative Corner, Shaun Dix, Creative Excellence's Global Service Line Leader, is joined by Creative Excellence experts to discuss the core take-aways from the latest International Festival of Creativity. Fresh from presenting at Cannes Lions, Ipsos' Lindsay Franke shares her learnings on the role and importance of diversity and inclusion in advertising. The team also explore some of the winning cases from the 2022 Awards and discuss the underlying key themes.
Find out more in this video:
---
In this special edition of the Creative Corner to celebrate Christmas 2021, experts from across Ipsos' Creative Excellence team – including Rachel Rodgers, SVP Ipsos US, to discuss the best of Christmas advertising from around the world. Using a range of Christmas adverts tested with Creative|Spark, the team reveals the 2021 Christmas creative kings and queens, and shares the key drivers of effective Christmas advertising.
---
In this Creative Corner video Shaun Dix - Creative Excellence Global Leader at Ipsos, Traci Alford - CEO of Effie worldwide and Pedr Howard - Chief Strategy Officer at Ipsos USA discuss Creative Effectiveness in the context of the release of the Effie 2019 report and the announcement of the Effie 2020 winners. Listening to this video cast, you'll learn about what makes an Effie gold winner. The speakers share their insights on the drivers of effective creativity and their personal take-aways and favourite ads.
To watch other episodes from the Creative Corner series, please click here. Be sure to also check out the Effie report powered by Ipsos!