A Playbook for America's Most Popular Sport
Although baseball is traditionally Americans favorite pastime, football is the most popular in the U.S.
In this month's Thought Starter sourced by Ipsos' eNation Omnibus, we explore the growing popularity of fantasy football. Who's participating in fantasy football and how it is becoming a sport easier for all to play.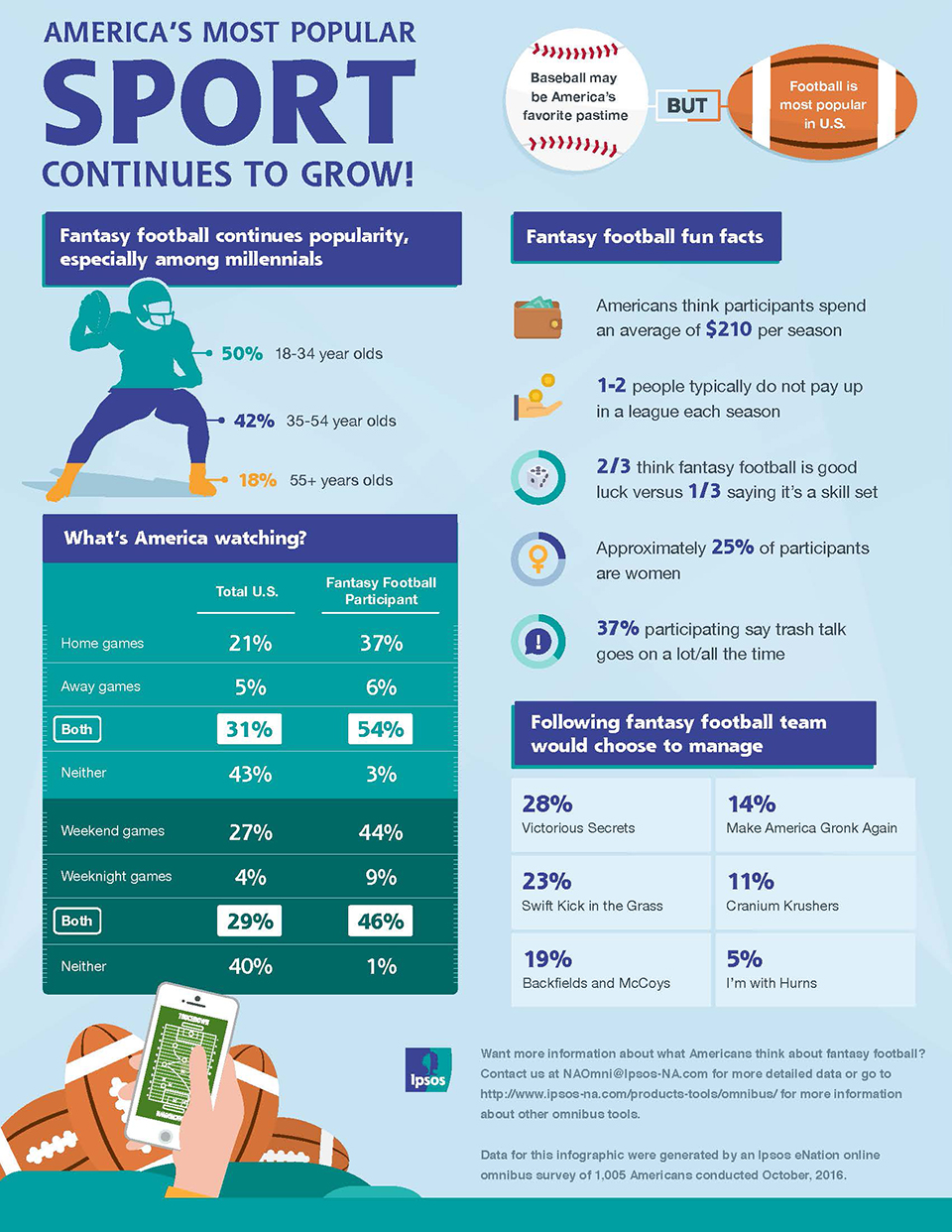 Download