Is facing your mortality sparking the 'Great Resignation'? Why we don't want to work anymore
A combination of burnout, disengagement, 'unpaid labor' and more is pushing workers to make drastic career moves.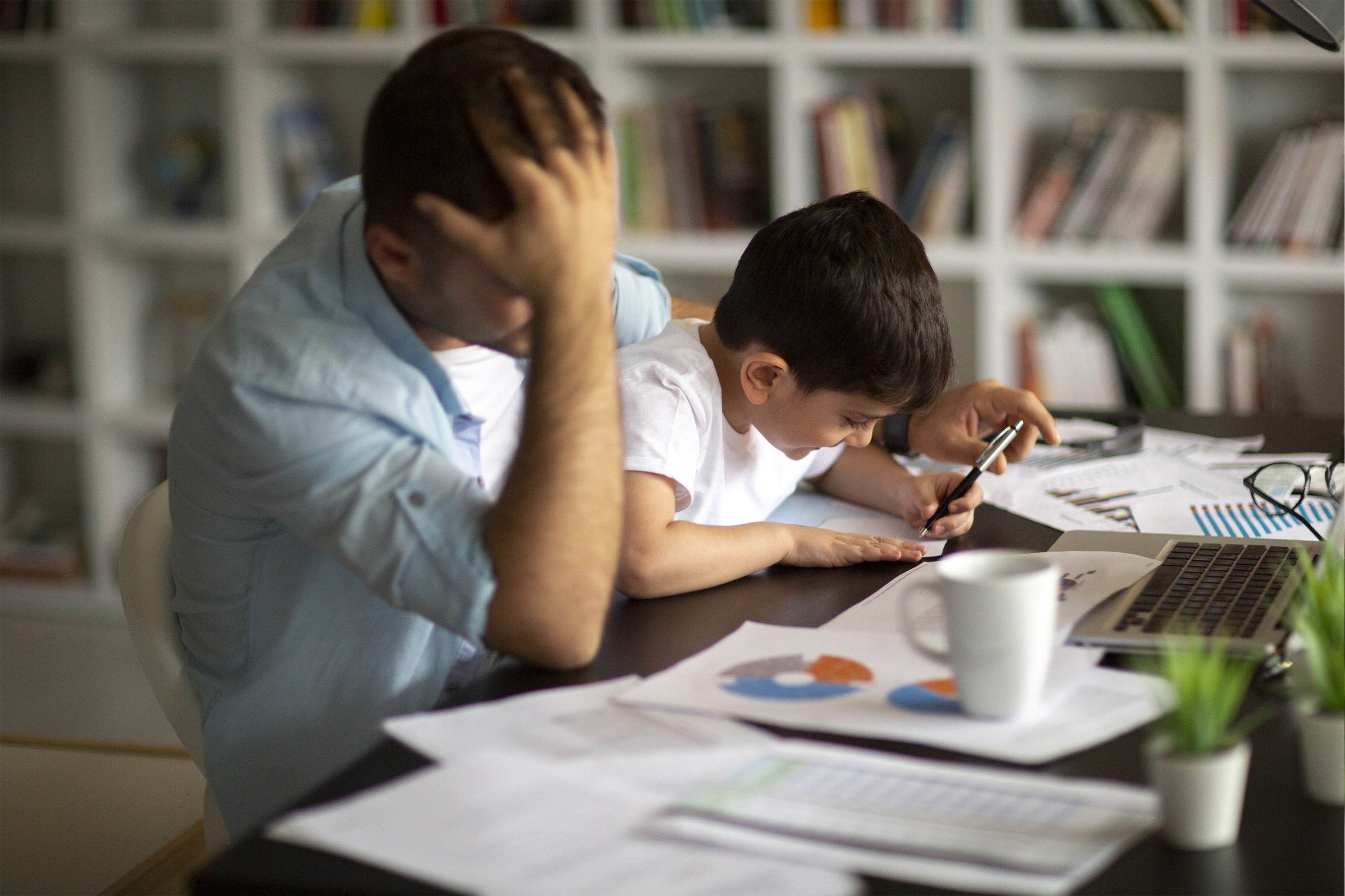 It's been a month since 39-year-old Rishi quit his job as an accountant at a global auto parts company in the Toronto area where he worked for over a decade.
Both he and his wife caught COVID-19 last December and with two small children at home, that experience, he says, was a "real eye opener" on what truly matters.
"I would spend a good 13 to 14 hours a day working, and I realized I wasn't seeing any of my family members, especially my kids," said Rishi, who only wanted to use his first name to remain anonymous.
"Through the pandemic in the last two years is when I really started thinking about it [quitting my job]. That's why I decided life is too short."
Now with the cushion of income from a childcare facility that he owns along with a restaurant, which he struggled to keep afloat after opening both businesses less than a year before the pandemic hit, the financial expert with 20 years of experience, says there's nothing his employer could have done to stop him from leaving.
"I don't think more money or benefits, a better vehicle or car allowance – these are the things I gave up – I don't think that would've changed my outcome," he said.
"I can be on a ventilator next week and I don't want to live my life with any regrets," he added. "I don't want to miss any more time in my daughters' lives."
By making a drastic career change amid COVID-19, Rishi is one of millions of workers around the world who are part of what's being described as a mass exodus from the workforce with terms like "the great attrition" or "the great resignation."
The latest data from the world's biggest economy shows it – another nearly four million people in the U.S. quit their jobs in July, according to the U.S. Bureau of Labor Statistics – just below a record hit in April. That's 25% higher than the same period a year ago.
In Europe meanwhile, there's a shortage of workers in sectors such as service industries, manufacturing, farming, and nursing to name a few.
Workplace wellness expert Jennifer Moss, author of The Burnout Epidemic: The Rise of Chronic Stress and How We Can Fix It, said if you look at attrition right now, people are not leaving because of compensation, something that used to be a primary factor for moving on.
"Now people are saying it's how I was treated in the pandemic that's the reason for leaving," said the Waterloo, Ont.- based speaker.
"I have faced my mortality for 20 months. I have different expectations."
Is working from home making things worse?
Even the flexibility of working remotely is no longer enough to keep workers from quitting.
In a Global Advisor poll of nearly 12,500 workers in 29 countries conducted between May and June – more than a third of people (37%) said they feel disengaged from work when they work from home, while another third (33%) said they feel burnt-out working from home.
Added to this, another almost two in five people (38%) said their home is a difficult place to be productive. These sentiments are even more pronounced in emerging markets with Middle Eastern and Asian countries at the top.
Rishi said he started going into the office on his own accord just a couple of months after he started working from home last year, because he couldn't stay home.
"Working from home was good in the beginning, but what I realized very quickly was that I didn't like it," he said. "I'm just a social person, I need to be around people and talk to them. I need that collaboration."
But despite these findings, Prithwiraj Choudhury, Lumry Family Associate Professor at Harvard Business School who's been researching remote work for six years, said we should not conflate the effects stemming from remote work with the effects stemming from COVID-19.
"I've studied this before the pandemic and the world that I studied this in is very different than what we have now," said Boston-based Prof. Choudhury. "Back then, there were no lockdowns, kids went to school, we were not psychologically stressed about our health, people could go to a gym."
"These are not normal remote working conditions, and so we should not draw inferences from what's happening now for what the long-term reality of remote work will look like," he added.
Kirsten Clacey, co-founder of The Remote Coaches and Hacking Remote Facilitation, agrees, saying that workers, especially parents, have undergone incredible transitions and taken on more than ever before.
"Some of these challenges will persist beyond the pandemic and organizations intending to continue in the direction of remote working will need to design policies that support diverse needs," said the Cape Town-based Clacey, co-author of The Remote Facilitator's Pocket Guide.
How parents, younger workers are most affected
People with children under the age of 18 were 10 percentage points more likely than those without young children to say they felt both disengaged (42%) and burnt-out (38%) because of working from home, according to global average of the Ipsos poll.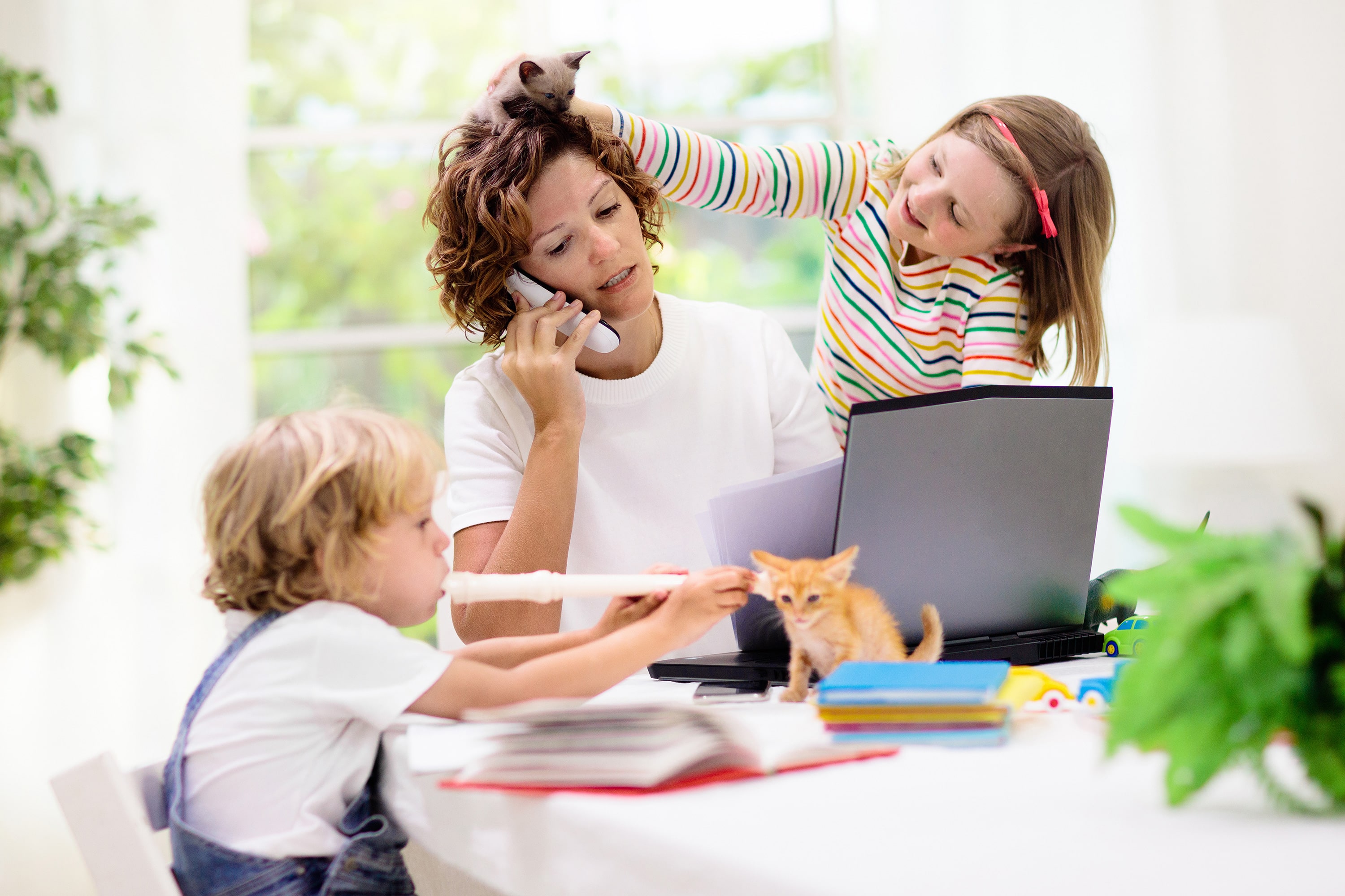 Moss said the impact of the "unpaid labour" of cooking, cleaning, and taking care of children while working amid the pandemic has particularly hit women very hard.
"The primary caregiver in the household is predominantly women, so we're seeing them leave the workforce. Female participation in the U.S. is at its lowest level since 1988," she said. "In Canada, female labour force participation is at its lowest level in 30 years."
Younger people – those under 35 – were also more likely to say they felt disengaged (39%), burnt-out (37%) and find home a difficult place to be productive (40%).
Moss points to a combination of factors that makes younger workers an extremely vulnerable group and said labelling their experience as a "whiny millennial problem – that they just don't want to work that hard and want all these exemptions" is frustrating.
"They're coming into it with a different type of golden handcuffs – they have really high student debt, so they start their career dealing with this beholden indebted servitude, which is a real problem," said Moss.
"They are also early in their careers, so they have less agency, and a lack of agency is a predictor for burnout, because they don't necessarily get to make decisions about how much they work and how they reach their goals. This means they're often more likely to be micromanaged, which also leads to burnout."
A continuing acceleration of younger people living alone in urban centers also dramatically increases loneliness and isolation when you can't go into a workplace and be part of a community – another contributor to burnout, she added.
Moss also said that the group most comfortable working from home is Gen Xers, because they have developed a reputation at work which has been built over a 15-to-20-year career, and people knowing that they can deliver.
"Whereas you have Gen Z or millennials in the first few years of their jobs, and they have yet to establish themselves," she said. "So, they're working extra overtime trying to be seen and they're not able to prove their value in the same way as someone who's already developed a reputation inside the organization."
Best practices companies need to adopt
Overall, the experts agree there are ways for companies to reduce worker burnout and disengagement and increase retention. They say the companies that are making employees work remotely the same way they were working in the office without new policies are the most likely to lose their best workers.
Prof. Choudhury suggests that these are the best practices that employers can adopt to make sure remote workers are feeling engaged, mentored, and not getting stressed out by working too hard:
Virtual watercoolers – where employees can talk to senior managers and mentors can talk to mentees in structured informal conversations as a way of cutting through the corporate hierarchy.
"In my research with a large global bank, we experimentally set up some interns to talk to super senior managers, while others did not. We found that the interns who were able to speak to these really senior managers were able to perform much better."
Measuring productivity on quality of work instead of how long or how many hours people work
"It's easy to say but very hard to do because with every task and function you have to reinvent productivity measurement. But that's the reality of what it takes to be a successful remote organization."
Embrace asynchronous communications such as working on shared documents or developing ideas on platforms like Slack so you can have less meetings
"Not every work- related communication has to happen in person or on Zoom or through a phone call. Clearing out the clutter from people's calendars provides them with time necessary to do the deep introspective thinking needed to handle their projects better. It's really helpful, especially for introverts, not to have meeting overload and for people across time zones."
Invest in employee wellness programs so they ensure that every manager is trying to provide mentorship and feedback to employees irrespective of how many times you see them in person based on wellness and not for the purpose of measuring productivity.
"If someone is working every day until midnight, then you would get a call, not from your manager, but from wellness saying what is going on, how can we help you?"
Meanwhile, Clacey added that the leadership in a company is who sets the tone for employees.
"If a leader is sending messages at midnight, we cannot be surprised when their teams are feeling burnt-out," she said.